This is a fucking bo liao post and i bet it will makes you people go 'CHEY' while reading it! LOL
But whatever lah, i don't care. Once in awhile must beat around the bush to attract attention mah. Heehee
NNBCB! FUCK MAN! I realized that my photobucket bandwidth exceeded when i tried to upload pics!!! Now i've got NO CHOICE but to upgrade my account, otherwise ALL my previous pictures cannot be viewed! How wonderful is that? And WTF is bandwidth har? I tried to delete one whole album (500+ pics inside), the bandwidth is still exceeded. =.=

Fuck it lah, i just paid and upgraded. Everything is money & MONEY! CB!
Alright, back to some bo-liao-beating-around-the-bush nonsenses now!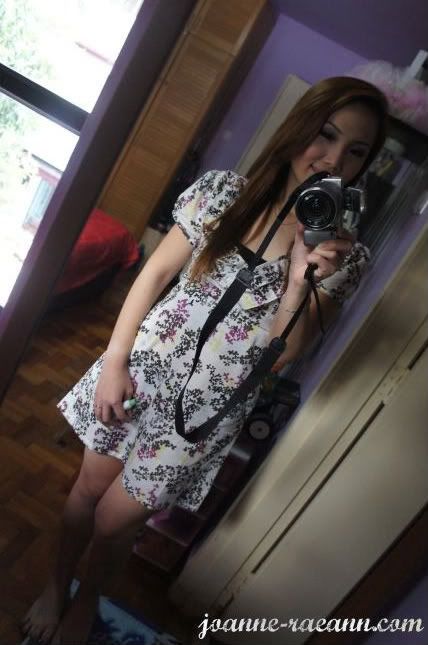 I (finally) bought this dress from
HanaSecret
at a steal! $10!!! I've been eyeing for it since June lor! Luckily i never buy that time cos it's on sales now! =D
And and, i love full length mirror! I went to my bro's room to take this pic cos his room has one, i don't have! :(
♥♥♥♥♥♥
Saturday...
I went to Las Vegas to be hostress for a night!!!
I went to Las Vegas to be hostress for a night!!!
I went to Las Vegas to be hostress for a night!!!
I went to Las Vegas to be hostress for a night!!!
I went to Las Vegas to be hostress for a night!!!
Just kidding lah!
I was there at the hotel
beside
Las Vegas nightclub to attend a wedding (my coll's daughter) on behalf of my boss whom are my parents lah. Actually, i need not have to attend all these if my bro's around (he's in India right now) cos he will do the job. I don't like! Although i'm a very friendly person, i'm not an attention seeker. I don't like to be center of attraction, i don't like to mix around & i don't like to entertain. Nonetheless, it was the grand-est Malay wedding i've ever attended!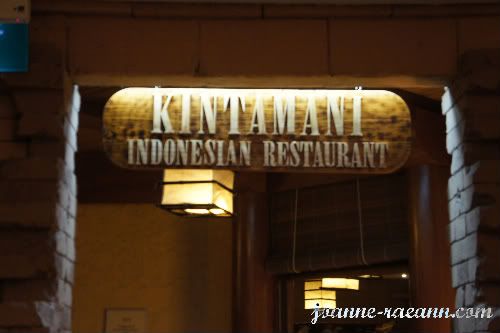 Held at this Indonesia restaurant inside Furama Riverfront Hotel.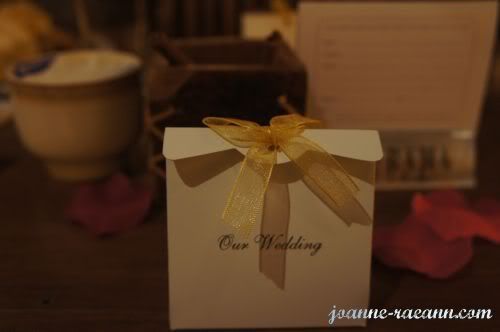 Wedding favours displayed on every tables.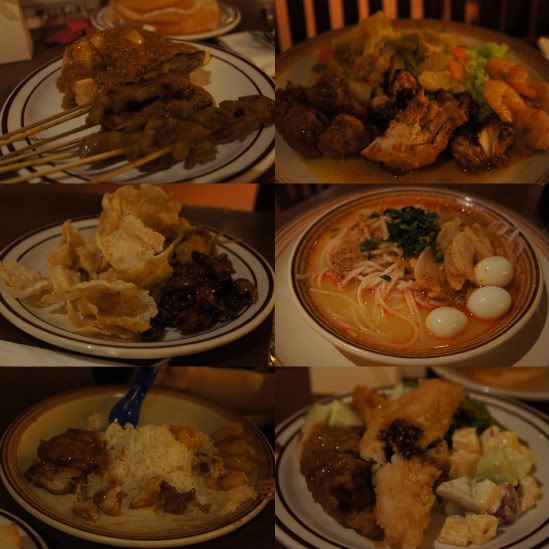 Buffet (my 3rd buffets last week)!!! ZY ate alot alot despite having tummy upset. LOL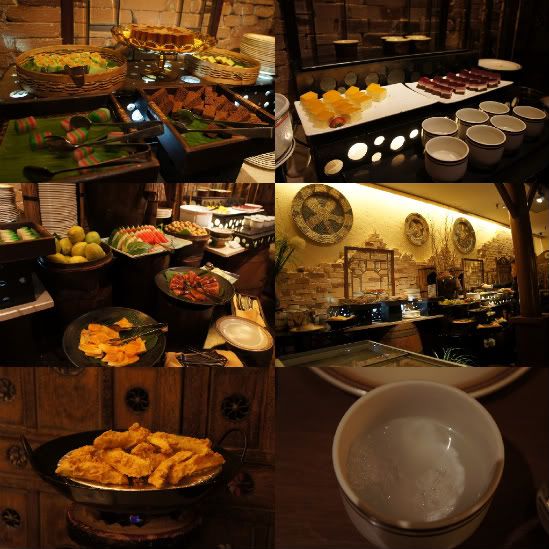 I fell in love with their dessert corner, especially their goreng pisang & kuey lapis. I've always been a sucker for malay desserts.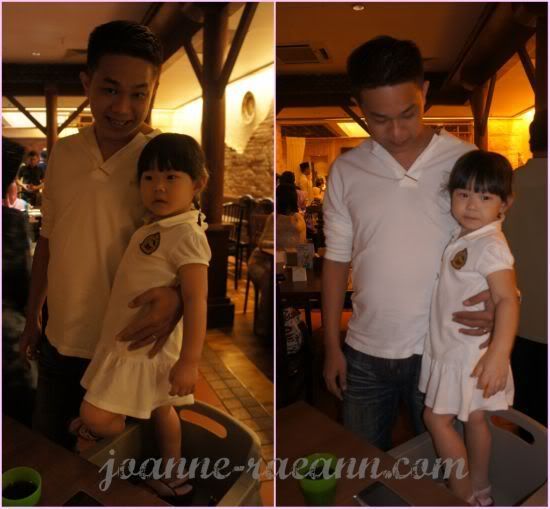 比比看, 谁的肚子比较大? LOL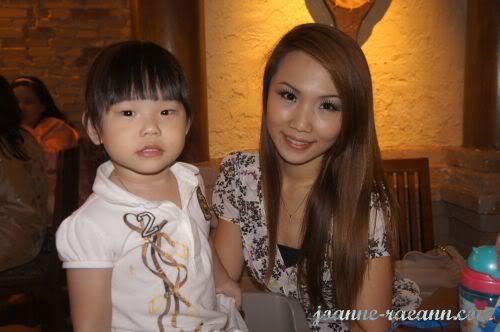 I feel like growing long fringe for Raeann, what do u all think? Ok ma?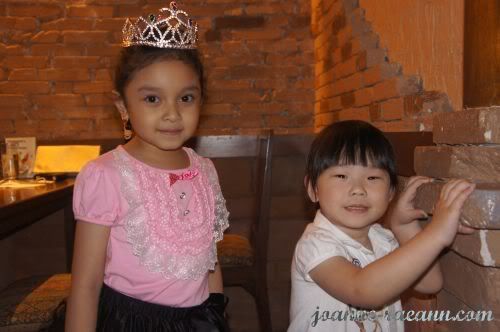 Raeann is damn funny lah. She saw this girl with tiara, she (Raeann) thought she's the bride & wanted to take a pic with her. Then when people agreed and stood up, preparing to take pic, she shifted herself bit by bit to the wall, she was SHY lor! I asked her why she do that, she gave me a lame excuse. She said must hold onto the wall (like what she's doing inside the pic) if not will fall down (不然会跌倒). =.=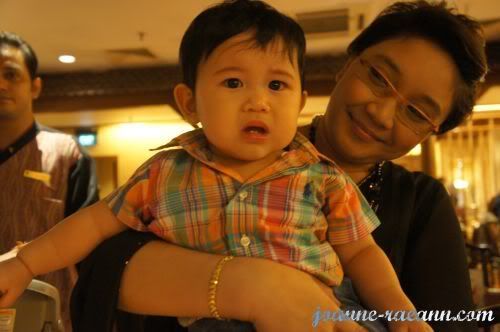 This baby boy damn chubby and cute and doesn't look like a malay at all.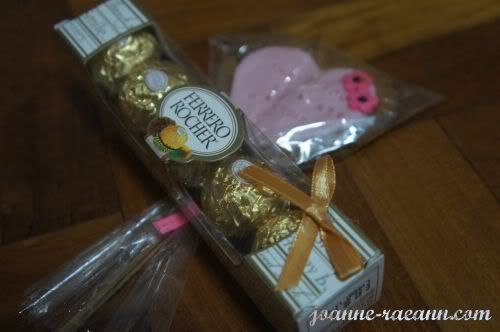 A box of rocher was given to each of us and the lolly cookie was given to Raeann. Wah seh, really 下重本 leh!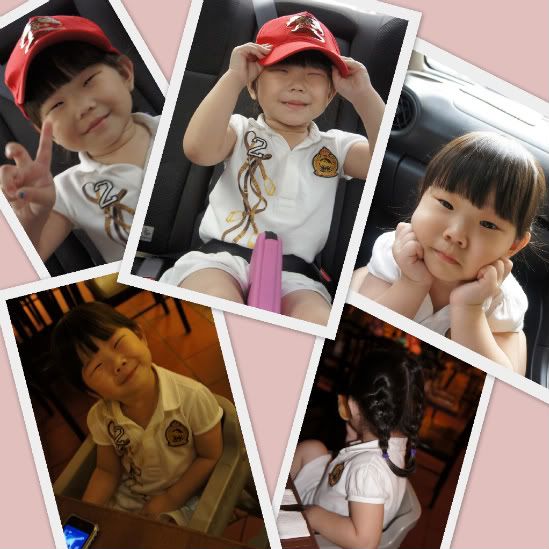 She is forever my cheeky lil' precious.
Miss cheeky is going to PCF aka PAP nursery next year! Brought her to buy her uniforms this morning. Just the material fees, uniform, insurance and don't know what but excludes the monthly school fee costed me about $220. Stupid ZY don't want to pay! TMD!

The uniforms must/should last her for 3 years but i bought the smallest size for her cos one size bigger looks very cheena, the skirt so long. Now, i don't like to be kiasu and buy one size bigger for her anymore. I used to do that and end up, she has so many clothes inside the wardrobe but can't wear! And i'll FORGET about it! Also, small girls should not dress like an ah-soh lor; skirt long long, tuck in high high, spec big big, etc! It's so... WTF right? If next year she can't wear then i'll buy again! Sorry ah, although i'm an auntie, i don't save this kind of money. Okay, FML, i can't be thrifty at all!