Yes yes, i know i'm in the midst of my HK trip entries, i'm still editing the pictures leh! And i just can't wait to blog about this first lah! =D
It was on my birthday this year that i found out that Greenhouse (seafood buffet) has promotion for ladies, one-for-one on every Wednesday. Becos i wanted ZY to bring me there for buffet on my birthday and it was fully booked on that very day. In fact, it was fully booked on every Wednesday due to this ladies promotion.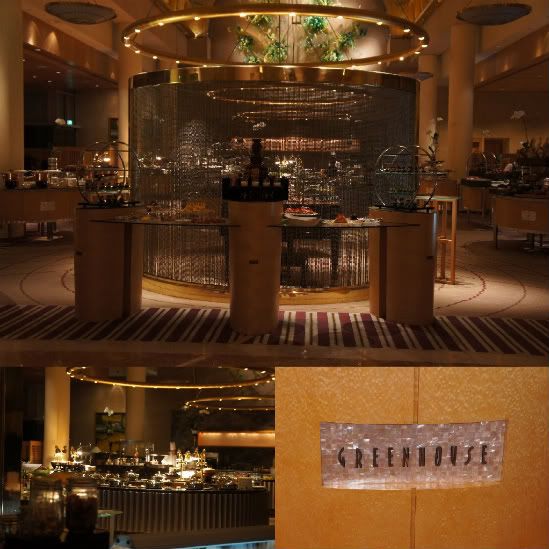 I booked an appointment more than 2 months ago to go with Cheryl yesterday. When i called to book, there were only 2 available dates offered to me; 10th or 24th November. I had to choose 24th becos on the 9th was ZY's birthday and he will definately feel very sour if i were to go without him. Hahaha
My appointment was at 7pm but Cheryl asked to meet at 6:30pm. I was there before 6:30pm. So while waiting for Cheryl, we took pictures!!! What's new right? Heehee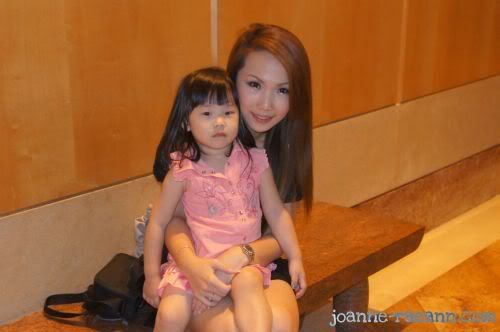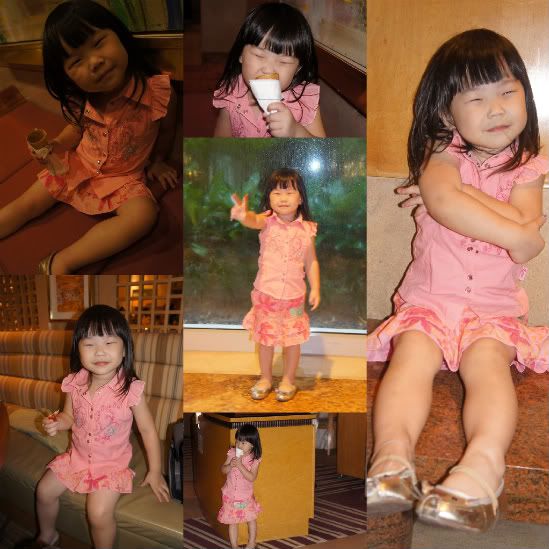 Hmm... I realized something about my girl! Before i want to bring her anywhere or do anything, i need to have a 'talk' with her first. I need to explain what we will be doing, this and that and ask her to behave herself, and she will always do so. Now i know... She's sucha sweetie when she behaves herself. :)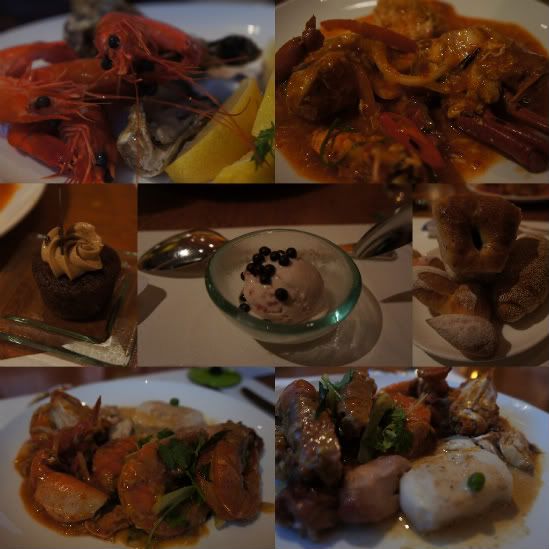 Yesterday buffet was a great one! Food was good, so were the companions. As it's one-for-one, i paid only $36 nett and i ate for about FOUR hours. But i wasn't considered the most worth one, Raeann was.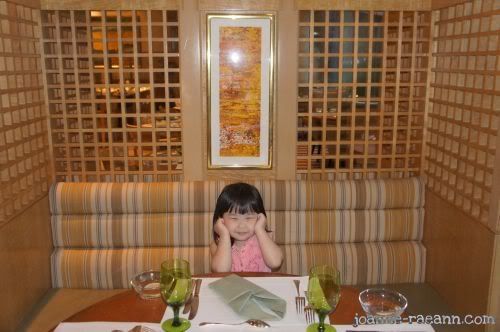 She was given this whole sofa seat to herself, she doesn't have to pay a single cent (FOC) and she ate alot of chilli crab!!! LOL Actually my aunt has already fed her dinner liao, the things she ate there was her 'dessert'. She really can eat if she wants to!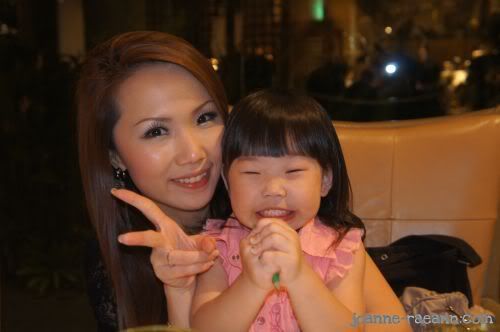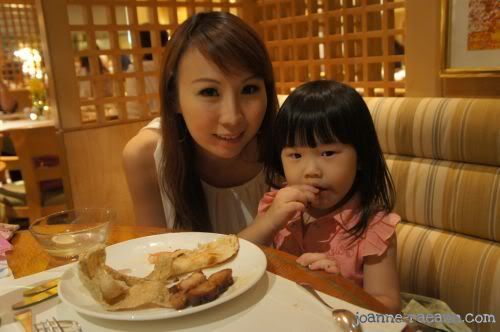 She's bitting crab's leg here! I don't know why she loves crab so much!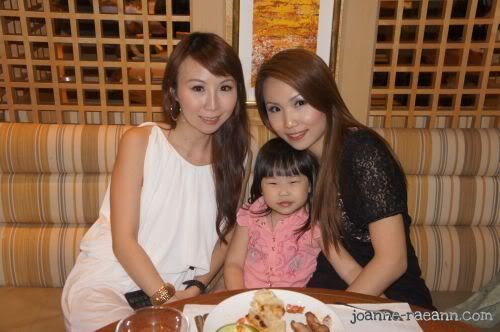 Anyway, Cheryl left first to meet her friends for KTV. After she left, Bo, Jing & her 2 sisters moved to sit with us! That sofa is really spacious, can sit up to 4 adults. We kept saying that after everyone finished eating, we will ask the waiter to help us take a group photo but we forgot! What a waste! Yesterday was the LAST DAY for the one-for-one promotion liao and i doubt we will go there and eat again without the promotion. :(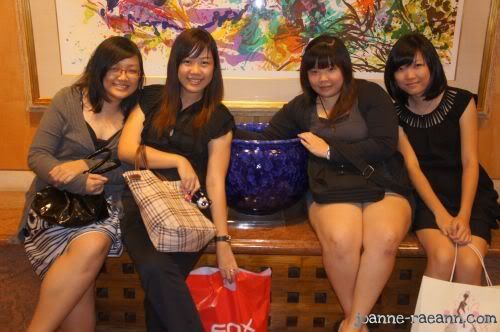 The two ladies at the left and right corner are Jing's sis, named Yin & Tian respectively. Well, me & Raeann always mixed both of them up. Haha This is not the first time i went out with them, there will be next time again. :)
Bo acted like she was a tourist, snapping on every little things she saw, that's what i did when i was in HK leh! LOL ZY said i was damn bo liao to keep taking photos. Then i asked him, "You buy camera for what purpose? If buy liao don't use then buy for what?" He kept quiet! Hahaha
Oh yah! If you all think that parking charges at Ritz-Carlton is scary, you're wrong! I parked for about 4 hours and it costed me only $2.14!!!!!! I think is per entry charged. Cheaper than Jurong Point lor! WTH!
♥♥♥♥♥♥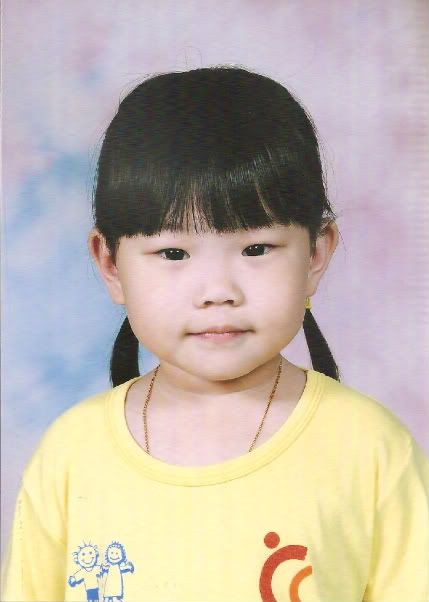 Got this from Raeann's teacher this morning! I think it's so well-taken! I so love it man! ^^
P/S : Hey all, i've reverted back my comment setting. Becos THEY claimed that they have stopped reading stalking my blog. 有没有自己心里有数啦! If there's any anonymous popping out with nonsenses again, it's very obvious who are they lor! o.O