Harlow all! I'm back! Touched down at SG Changi Airport at around 8pm last night.
F.I.N.A.L.L.Y
Although it's sucha short trip, but to me, it's the most torturing
holiday
trip i've ever went! It's just like a NIGHTMARE BEFORE CHRISTMAS lor!
I did not enjoy and don't feel relax at all!!! I was literally
very
tired everyday. Slept late but woke up damn early and walked alot alot alot! I think i walked a total of 10000000 miles for the whole trip! Okay, not so 夸张 lah but everybody's legs was really pain & tired! The amount i walked for these 5 days are
maybe
equivalent to the amount i walked for the whole of last year. *gasps*
Not much time for myself and shopping lor! I changed only S$500 there and on the flight back, i still have about S$100 left! ZY also have about S$800 left leh. It's like... WEIRD??? Usually, every holiday i went, my money is always not enough and i've to change extra there de lor! So, just imagine how many stuffs i bought? One word, PATHETIC! No shopping = Sad me! :(
The stuffs i bought for myself can be counted by fingers and most of them are from 'Inflight Sales', the only time i can shop happily is on the flight to and fro! I did not buy any apparels or shoes leh!!! :(
I guess the only 'consolation' i got from this trip is all the family photos, especially the one at Ocean Park (will show u guys soon). And there are only 2 things i love about HK; Disneyland Hotel & the fireworks at Disneyland (But i feel that Japan Disneyland is better!). Other than that, nothing else is worth for me to go there again. Everything's expensive, especially food and cab! Much more expensive than SG lor!
However, i think someone enjoyed herself to the fullest. She even told me that she doesn't want to come back! LOL
Hmm... She's considered well-behaved there lah, only fuss and cry one time throughout the whole trip, thank god for that! She's neither scare nor uncomfy while on the flight, she doesn't even feel anything? She just happily ate her inflight meal and went to sleep after that. When she woke up, the flight was almost landing liao! LOL She did not run about too, held our hands and followed us tightly cos before that Jing told her if she run about and got lost, people will bring her away and chop her hands & legs so she was really damn scare, kept reminding us to hold her tightly. Hahaha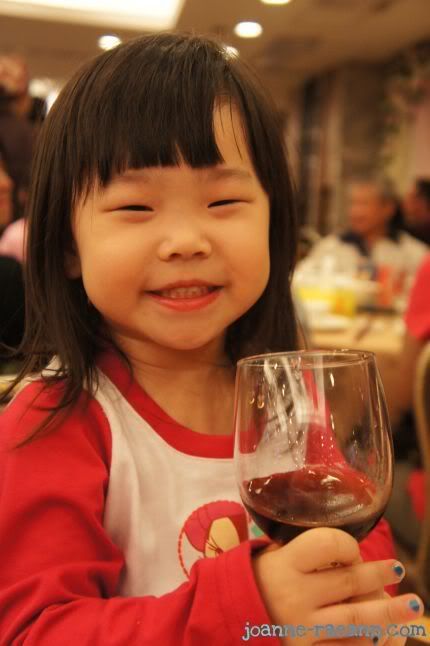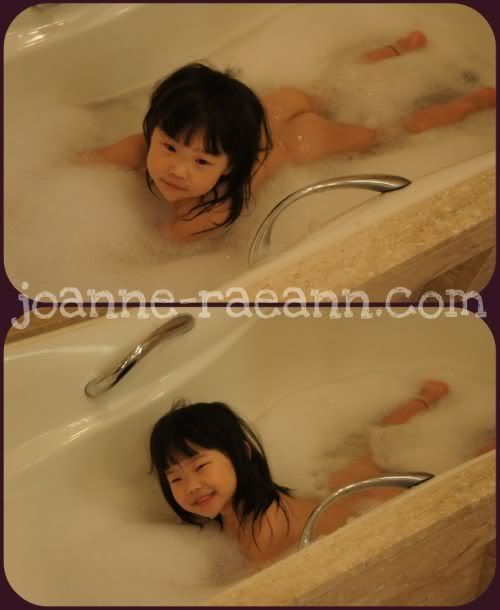 She posed & asked me to take pics of her 'swimming' inside the bathtub with lotsa bubbles foam.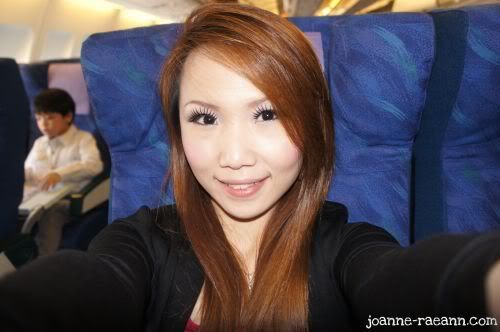 On the flight to HK!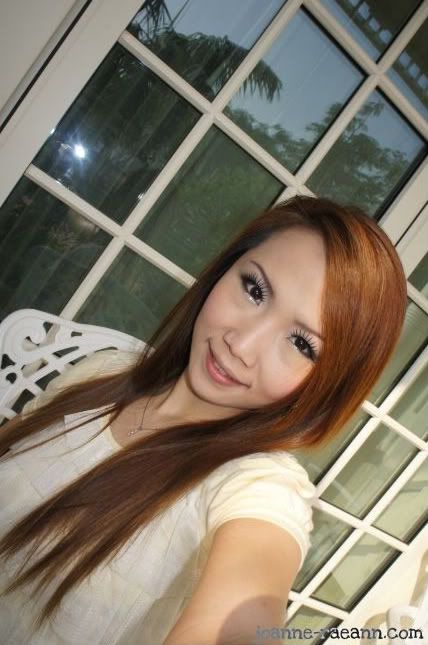 At Disneyland Hotel! This was taken at the balcony (was that a balcony? *shrug*) in my room. The view from there was fantastic! Very nice! Aiya actually everything from Disneyland Hotel is very very very pretty lor, just like fairytale leh!
Alright people, that's all for now as i need to go out soon. I'll slowly blog about this trip day by day, okay? Gimme some time as i took more than 1000 photos! *faint*