Dear Advertisers,
I've received couples of emails from advertisers asking me what's my unique visits according to Nuffnang, my advertising rates & etc etc! So i decided to post it here for faster & better understanding. Hope this helps! :)
P/S: My apology for the wrong infomations that was given to some advertisers earlier!
Advertising on www.joanne-raeann.com
2000 - 4000 views & 1500 - 2000 uniques per week according to Nuffnang. (I'm not contracted by Nuffnang!)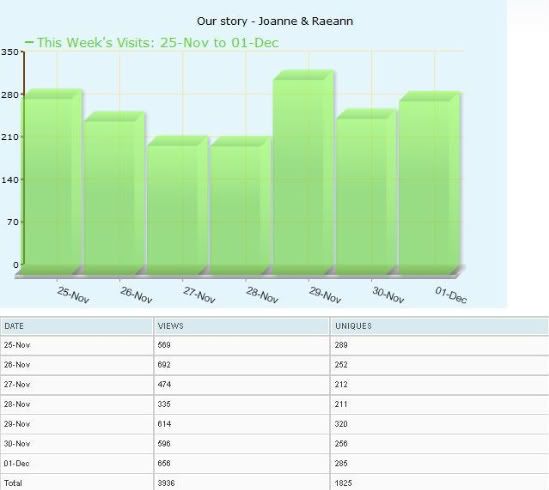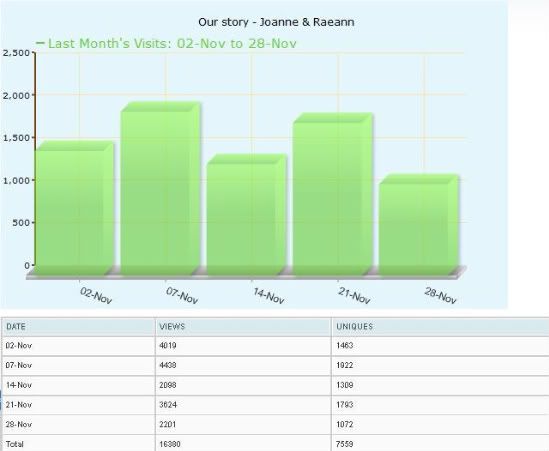 Stats of November 2010
Rates revised. Email me for more information!