Sponsored Review
(TSS)
Tired of wearing a "mask" to achieve the fairness that you desire? As Asians are most susceptible to melanin-accumulation, it is essential to combat the damage of UV rays to ensure that your skin remains fair and even toned even after long hours under the sun.
Bio-Platinum BB Cream
is your best bet here. You can achieve younger-looking skin that looks naturally fair in one simple step without having to apply thick layers of other creams.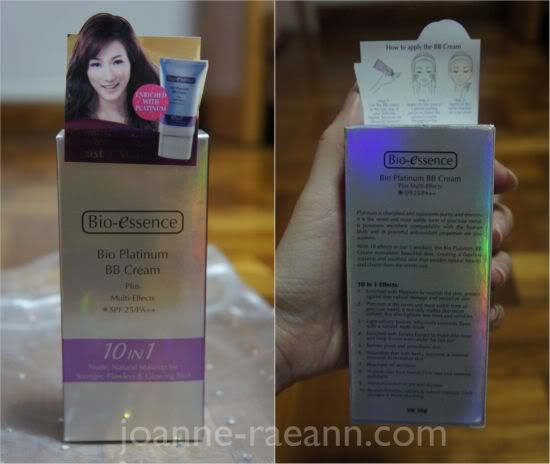 Bio-Platinum BB Cream Plus Multi Effects SPF 25 PA/ ++
RSP $32, Net Weight 30g
Revitalizes skin with precious Platinum to nourish skin and protect complexion against free radical damage. Platinum is one of the rarest and most precious metals on earth, which helps make your skin more radiant and also lightens fine lines and wrinkles.
Contains Tanaka White Extract which has excellent natural whitening and moisturizing effects. It also keeps the skin cool under hot sun and protects it against melanin buildup and pigmentation for a fairer complexion.
Refines pores and smoothen skin.
Bio Energy Fluid and other herbal extracts such as Ginseng and Angelica provide a rich source of nourishments and nutrients to encourage cell renewal and skin repair.
Formulated with SPF 25/PA++ to protect the skin from damage caused by UV rays, preventing premature ageing, wrinkles and fine lines.
Light velvety texture, creates a flawless radiant finish that conceals imperfections, enlarged pores and evens out the skin tone.
BB Cream for 10 in 1 Whitening and Skin Nourishing



10 in 1 Multiple Efficacies




Revitalizes skin with platinum
Whitening and skin brightening
Fades pigmentation and spots
Repairs and soothes skin
Conceals and fades blemishes
SPF25 PA/ ++ UV protection
Nourishes and hydrates skin
Strong anti-oxidation properties to reduce fine lines & wrinkles
Creates a bright, healthy skin tone for radiant natural looking makeup
Effective oil control for the whole day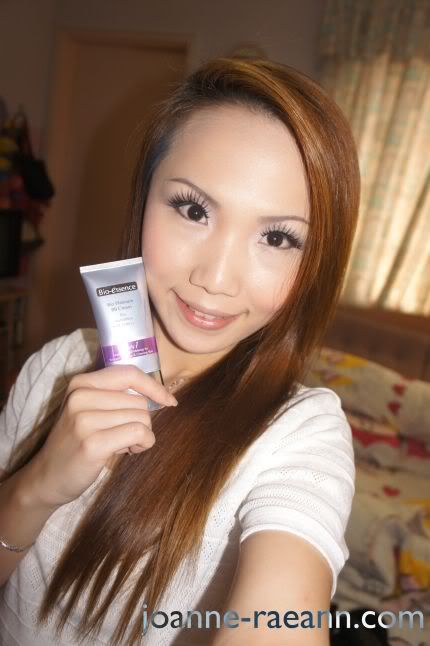 Bio-Platinum BB Cream Plus Multi Effects SPF 25 PA/ ++ is available at ALL Watsons, Guardian, Robinsons, John Little, BHG, OG, NTUC FairPrice, Carrefour, Giant, C K Department Store and other leading cosmetic houses.
Hey hey, Santa Joanne is delivering some good news...
Now, TSS and Bio-essence are so nice to let you guys redeem Bio Multi-Effect BB Cream SPF25/PA++ and Bio-Platinum BB Cream Plus Multi Effects SPF 25 PA/ ++ (2 in 1 sachet) samples for FREE! Even postage is being waived! You just need to follow the 3 simple steps below...
1) Click on 'Grab Sample' -> 2) Click on 'My Basket' on the top right corner -> 3) Click on 'Comfirm Checkout'.
And NO, that's not the end yet!
Bio-essence has decided to
extend the referral program to everyone
, including all my readers. So
if you managed to refer 20 friends and above, you get to receive a Bio-essence product
. :)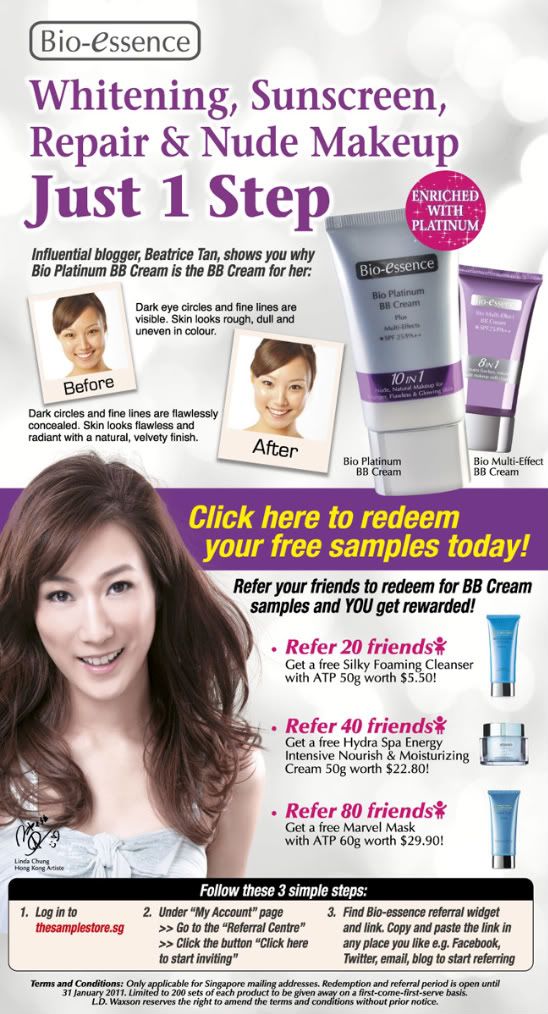 So nice right? Then what are you waiting for?
WAIT NO FURTHER!
Redeem & refer it your friends now!
♥♥♥

Read on to understand more about BB Cream...
Why BB Cream is better than Traditional Makeup?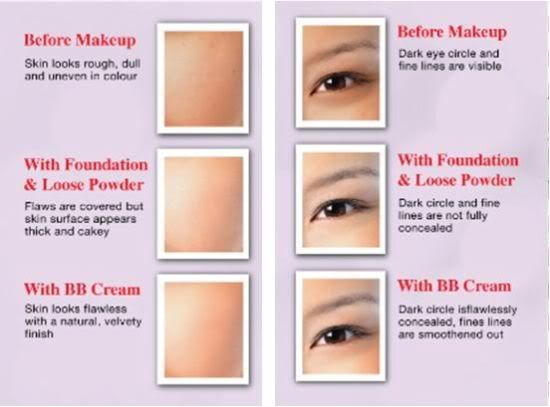 Traditional foundation and base makeup requires many steps and the need to layer several different types of product on the skin, hence the coverage achieved is often unnatural-looking. BB Cream, on the other hand, revolutionized the concept of base makeup by simplifying the whole process, creating, natural, smooth but powerful coverage with just 1 product.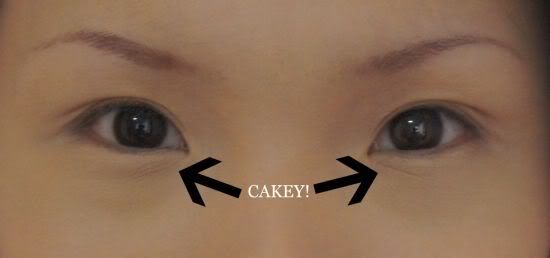 Coverage appears less natural and cakey when you wear traditional base makeup as it requires the user to wear different layers of makeup like sunscreen, moisturizer, foundation, concealer, loose powder etc. Whereas
BB Cream (only 1 product) can act as concealer, whitening cream, sunscreen and base makeup
.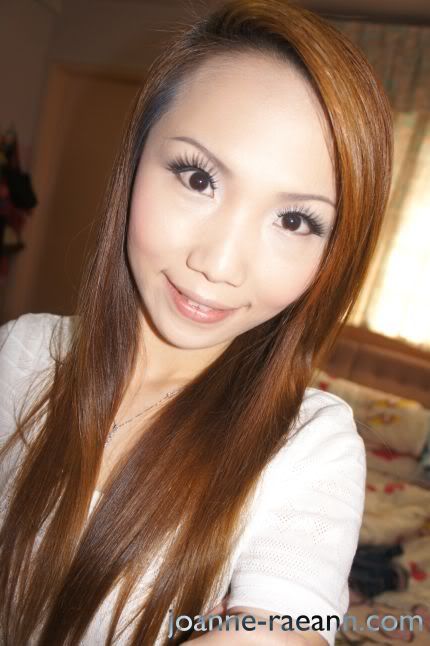 Very sad to admit, i started using BB Cream only during May this year. But ever since then, i can't get enough of BB Creams. Trust me, you will never go wrong with BB Cream. :)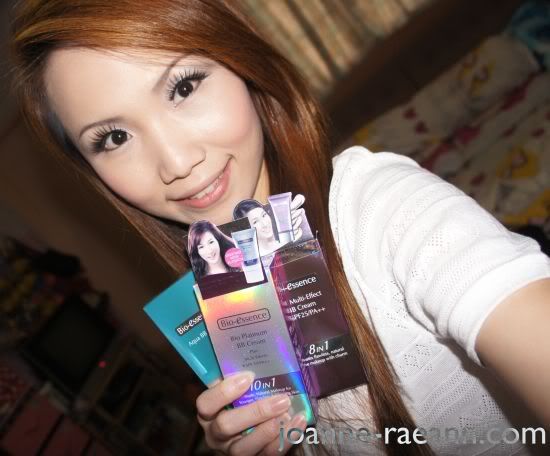 So, have you found out which is your favourite Bio-essence BB Cream? :)
Read my review on Bio Multi-Effect BB Cream
here
! ^^