I brought Raeann to Kbox alone just now! Yes, just the 2 of us, all the way! HAHAHAHA
Becos my husband is a shit. People on my FB will know why, i'm not going to elaborate it here becos hor, 1) i'm lazy & 2) some cb will say i've got menopause (again)! =.=
But anyway, my husband let me claim back all the expenses from him becos i think he's guilty as Raeann called and scold him just now! LOL! I never ask her to call/scold hor, she knows how to call him by clicking his name on my phone. She also knows how to call my mum, Patsy & XS lor!
Back to Kbox, wah lau eh, didn't know Kbox is so high tech nowadays man.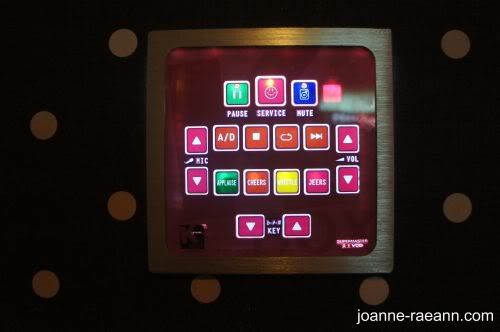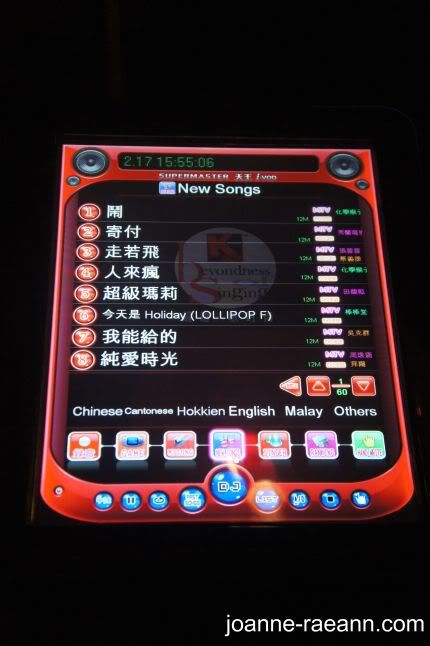 All computerize system now! I didn't step into Kbox for a long time liao and i was still searching for remote control to dedicate songs. LOL! I was damn paiseh becos a 3 yrs old kid taught me where to dedicate! FML! She knew how to becos she went with my cousins about 1-2 months ago, and she remembered. In fact, she's the one who keep asking me to bring her to go and sing song everytime we passed by Jurong Safra.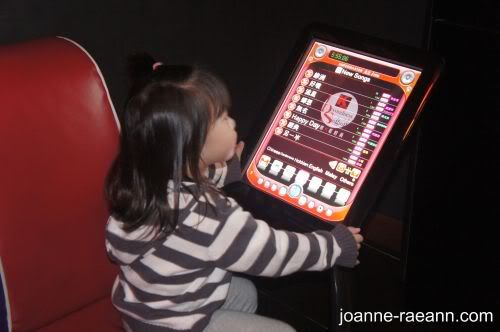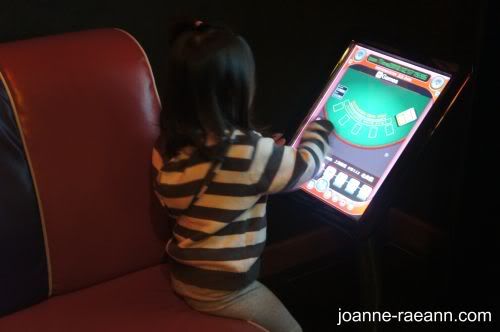 Super pro sia! She even knew how to play game with it! FML x 10. I took so long to figure out how to search for songs! And you know, we were given a very big room when there was just 2 of us & one paying pax only. Yes, Raeann is free (again)!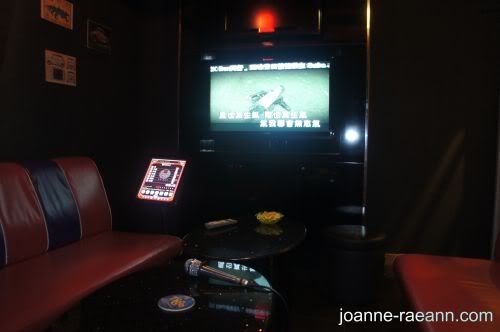 I think both of us can sleep there cos the aircon is not very cold. The staffs there are all very thoughtful. They gave us a room that's the least cold and they put lesser ice when i ordered apple juice cos they knew i ordered it for Raeann. I didn't request or say anything at all, they did all these by observing. So their service are kinda good? :)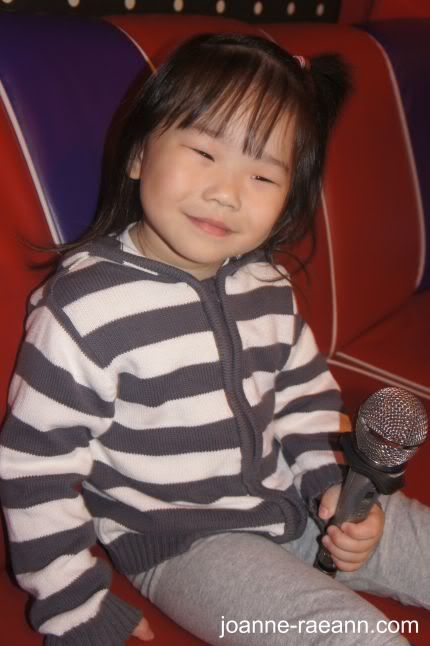 Well, she learnt new song again! Haha
And i practiced my current favourite song for about 4-5 times till i'm super familiar with it now! Even my girl's in love with this song now as i repeated it for so many times. I recorded it during the final time! Hesistated to post it here at first but fuck it lah! This is my blog, i want to post what is my business right?
Sorry if i hurt your ear drum.
Let me put this clear first, i'm familiar with this song
doesn't mean
i'm pro at it. I'm not, i'm just beginner, learning how to sing it perfectly. I know it's hard lah but well, i'm not a singer afterall! I never learn singing before! Neither was i in any music CCA during my schooling days. So, if you think i sing badly, please discontinue listening to it okay? ^^