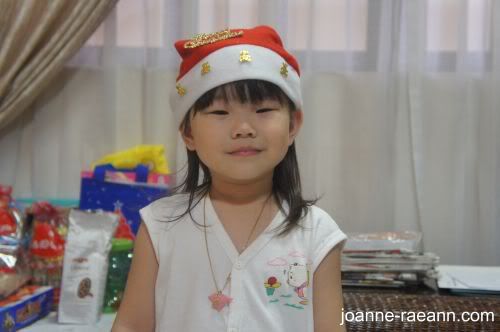 Heeheehee
I typed this post last night & sheduled it to be post at 1pm today.
I'm boarding the plane soon! Wooohooo!
Byebye Singapore & everyone! I bet alot of people will miss me and my blog! Confirm wan! Cos when i was in HK, many people said that they missed my blog lor! Ok lah, i will TRY to blog there, if there's any internet access. :)
Merry X'mas to all of you!
I'll enjoy my first X'mas overseas & i hope everyone will enjoy yours too!
Take care ah! I'll be back on the 26th!!!
I'm all geared up & ready for SHOPPING, MASSAGE & TOM YAM KUNG!!!!!!
P/S : My bro said wanna bring us to clubbing on X'mas eve. A club whereby girls/waitresses are not allow to wear top/bra, can see their neh neh pok wan! FUCK MAN! SO UNFAIR! I gonna bring a eye blindfold for ZY, he cannot see. Wahahahahaha