I just changed away my 2 mths old VS cosmetics pouch this morning, to the Hello Kitty one i bought from HK. Aiyoyo, it's so kan si lang chio that i've to take pics of it! LOL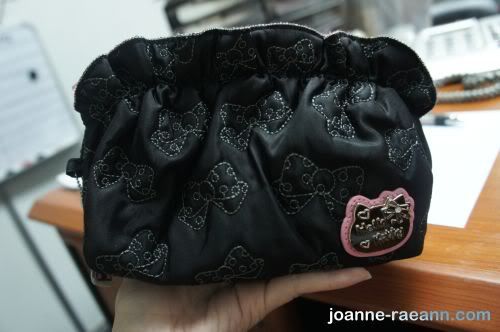 Embossed with kitty ribbons all over the pouch. Chio right? And that's not all...
Even the internal also kan chio!!! That's what i like the most! I didn't know until i opened it. I'm so in love with it now!!! :)
♥♥♥♥♥♥
As promised, i'll give away a lil' souvneir that i bought from HK to one of my lucky reader out there. Sorry for the delay, i took a long time to decide what to give. I want to give something special & useful cos i hope that the one particular lucky reader will remember me & my blog whenever he/she saw that lil' gift from me! Hee
Dropping a surprise from Folli Follie...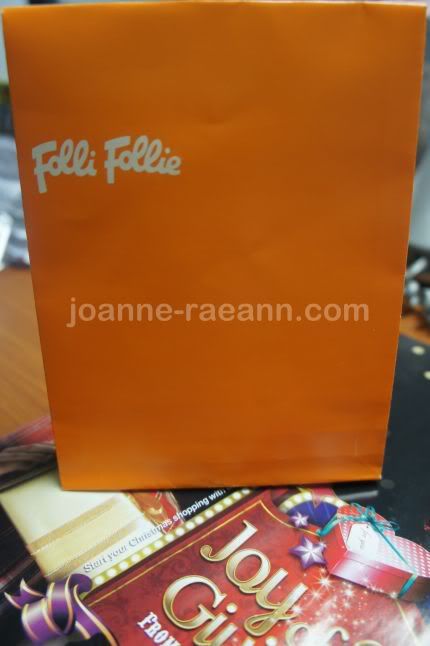 Guess what's inside???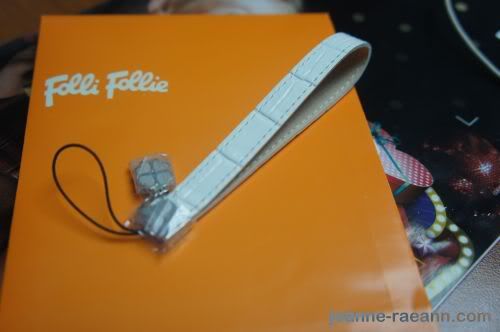 Woohoo, a brand new authentic Folli Follie HP strap!
Check "I like this!" on this post.

Leave a comment "All i want for X'mas is a Folli Follie HP strap" together with your email here!

Additional Chances :



If you have a blog/fb/twitter, blog a post or leave a note to give awareness of this Give-Away to your readers & friends. Enter the link together with the above in the comment box here.
Redeem for FREE Ginvera Green Tea Marvel Gel
here
.
Redeem for FREE Bio-essence BB Creams
here
.

One lucky reader will be selected randomly on 31st December 2010.
P/S : Normal postage will borne by me! :)