This afternoon, mummy Maggie sent me this pic!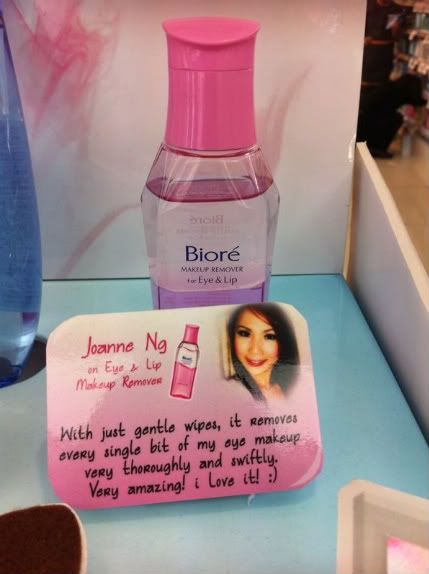 Heeheeheehee! Yeap, that's me! My photo is up on Biore rack now! LOL
I was so excited that i made a trip down to IMM to take a look just now!
But to my disappointment, i can't find/see it at Watsons, Guardian & Giant at all. All don't have leh! :(
I thought of asking them to give one to me, as remembrance. Do you think they will give it to me? Never pin much hope actually.
Maggie is so cute lah! She said if i say earlier, she will just pluck it out for me! Hahaha

Thanks alot babe! =)