After the sponsored session last evening, i rushed down to Orchard to meet up with XS. She's not 'molly' yesterday becos she was already at Orchard shopping for X'mas presents! Therefore, she was the one waiting for me instead. :)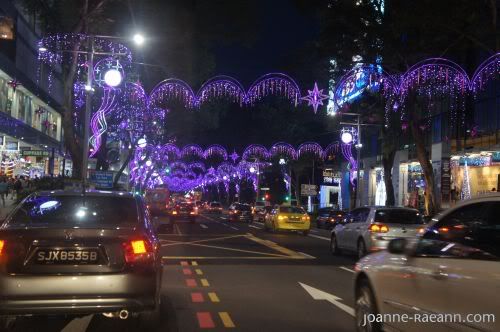 I risked my life to take this pic while driving! Oh TP, please don't catch me! I'm not using hp, i'm using a camera hor.

Blue and purple theme for X'mas this year! Nice! But will feel giddy if you stare at it for too long! =X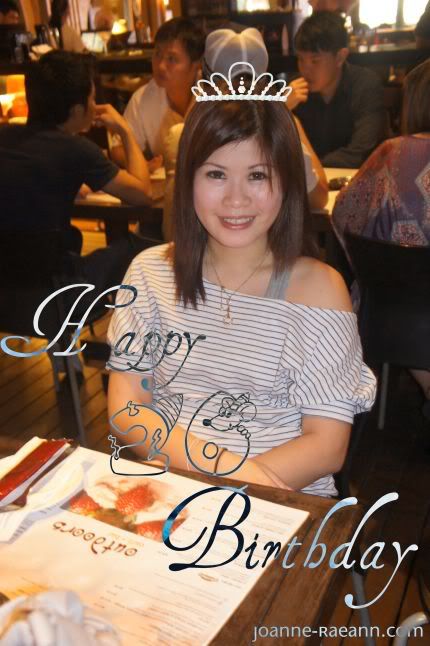 Key person of the night! Happy Birthday once again! Hee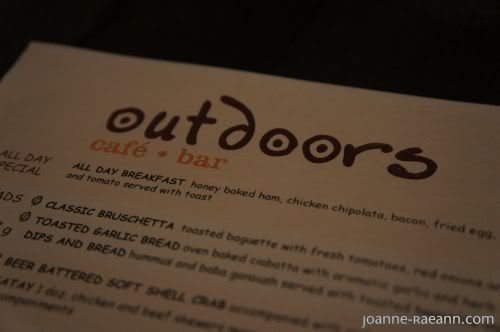 We love this place even though it's only our 2nd visit there.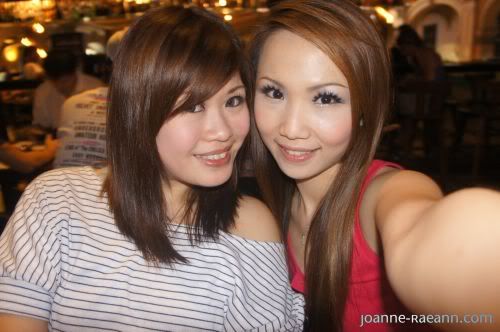 After ordering, take pics lah! What else?!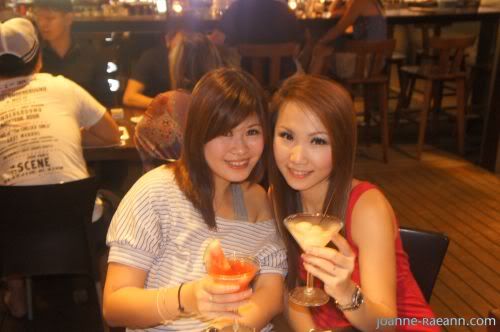 When our drinks arrived, we asked a very blur waiter to take a pic for us! Luckily this pic didn't turn out as blur as him! Oh... how much we have
aged
grown up...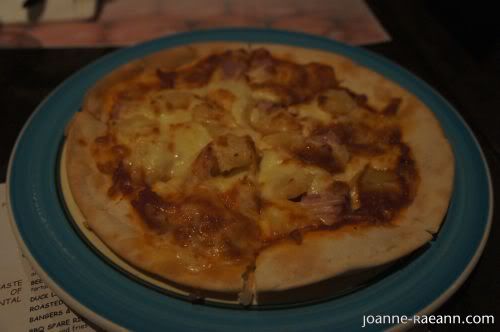 Our favourite pizza!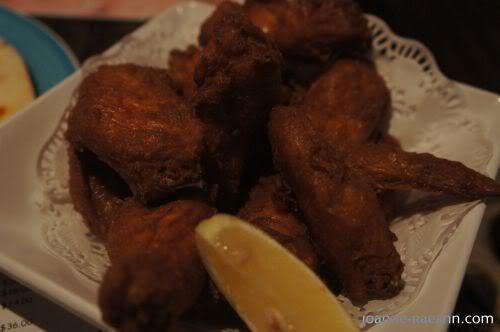 And the best wings in SG (we feel)! It's the same cook/receipe as Ice Cold Beer's. Tried it before? We always ordered these 2 whenever we are there!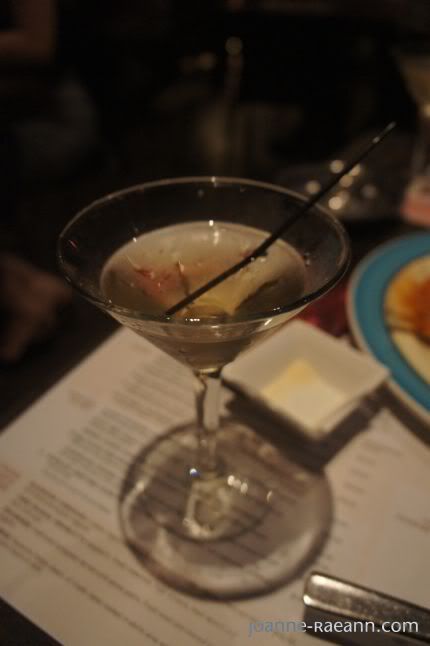 One more glass of Choya martini! VERY NICE! I like! In future, i'm gonna order this when i go there!
After this glass, i settled the bill cos we decided to go for a lil' shopping before heading home. I want to buy some special food for my girl & family lah. :) We didn't order alot right? But the bill came up to $100++ lor! But hey, as long as we're happy, it's all worth it!
I'm very happy cos i poured out all my grievances on someone & co. to her, and vice versa. It seems like we did not chat for a long time, yes, indeed. In fact, i did not tell my mum or her about the most recent saga until yesterday. But the more i say, the more ANGRY i get.
Anyway, i felt so much better becos there are people whom finally understand why am i so angry. Okay, i don't wish to talk about this matter anymore lest it spoils my mood again!
I told XS i wanted to buy some special food that can't be found at West area home. I mean, no point to buy from so far when i can get it at JP right? So lame lor!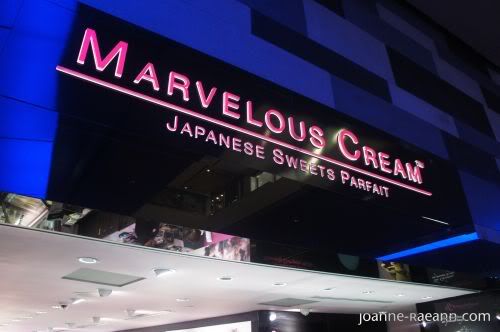 Then we found this! I think this is quite popular right?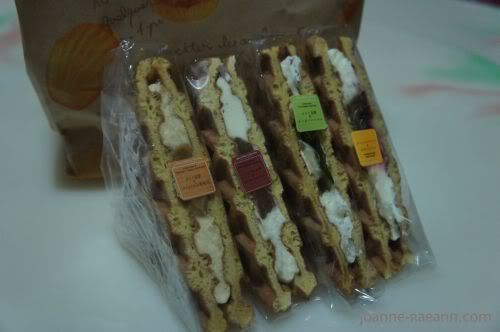 It's nice. Jing & Raeann loves it!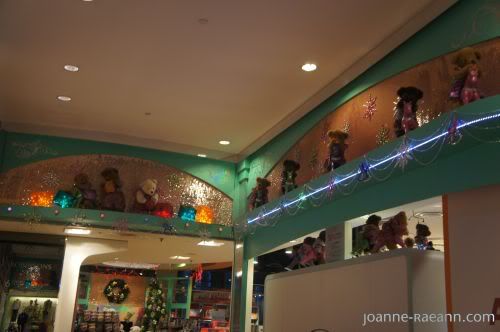 After that, we went here becos i wanted get something for Raeann. I don't know why, everytime i go shopping with my friends alone, i always think of my girl. Always searching for clothes, toys or food to buy for her! I think every mummies are lidat! This is 母爱! Hahaha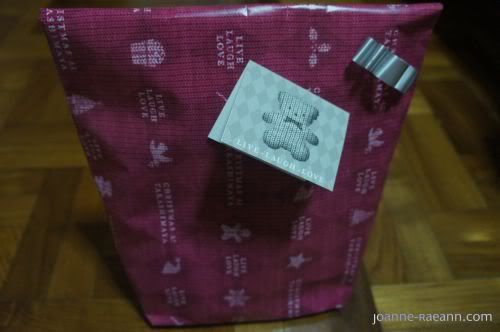 XS also got a X'mas present for Raeann! She said she bought it for her becos it looks like her! Guess what issit?!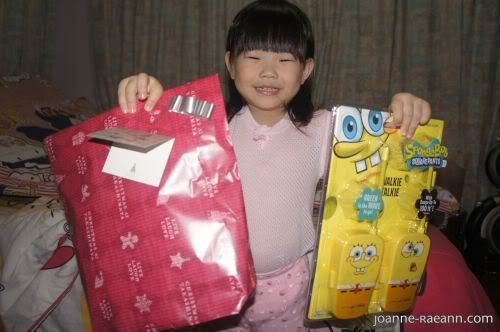 Happy girl! Received 2 presents in one night! Ya, i bought the walkie talkie for her cos she has been saying she wants it after she saw my bro's real one.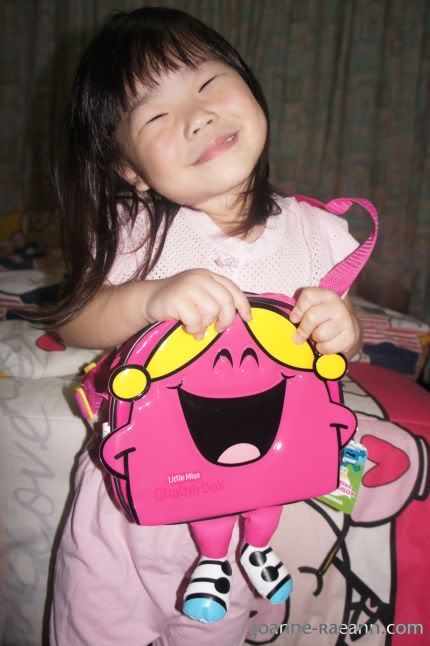 LOL! Yes, she's Little Miss Chatterbox! Everybody think so! Actually hor, last year X'mas, my SIL bought something similar to this but bigger size for her too! This is good cos she loves sling bag so much and she will carry it herself! Heehee! Thanks BFF! :)