Sponsored
Date : 16th December 2010, Thursday
Location : 14 Liang Seah Street, Singapore 189035
Feel tired and wear out from all the stress (from work/home/everywhere) you are facing? Alright, your body needs to take a well-deserved break from the weariness of your daily life and retreat into a haven for the spirit and body! :)
Pamper yourself at One Beauty Spa today!
Enter into a realm of tranquility and rejuvenation. Let the hands of their professional and friendly therapists pamper you and reveal your true beauty. Feel the calmness and harmony. Let them help you attain the perfect balance of the Body, Mind, and Soul. Enjoy the individual attention that you well deserve.
Why One Beauty Spa

To leave a beautiful and lasting experience to our customers, there are 2 main contributing factors – professionally trained therapist with a personal touch, and trusted, quality products.

Products + Therapist = Quality Service = Customer Experience

About One Beauty Spa

One Beauty Spa was started with a passion of providing premier-yet-affordable luxury spa services. We strive to leave a beautiful and lasting experience to our customers. Each customer will be treated accordingly to their unique needs for overall well-being, relaxation, and rejuvenation.

We handpick some of the best facial and massage therapists in Singapore. We invited them to join us not only for their unique and superior skills, but also for their genuine desire to take good care of our guests. We place a true value in customer service; our friendly therapists are also highly trained and professionally certified.
Seriously, i felt they should be named One STOP Beauty Spa instead cos they offer full range of services like,
Radiance and Glow
: RF Face Lift, IPL Skin Rejuvenation, Wide range of maintenance and therapeutics Facials, Eye / Neck / Back Treatments.
Slimming, Cellulite Treatments, Firming and Toning
: Radio Frequency Slimming, Cellulite Treatment and Toning for Body, Bust Lifting and Firming.
Body Rejuvenation
: Body Scrubs / Polish, Body Massages, Lava Stone Body Treatment, Hand / Foot Reflexology, Body Wraps, Parafango.
Complete Beauty
: Paraffin, Manicure & Pedicure, Waxing, IPL Permanent Hair Reduction.
P/S : Take a look at their full menu
here
!
I was being invited to their newly opened branch at Liang Seah Street.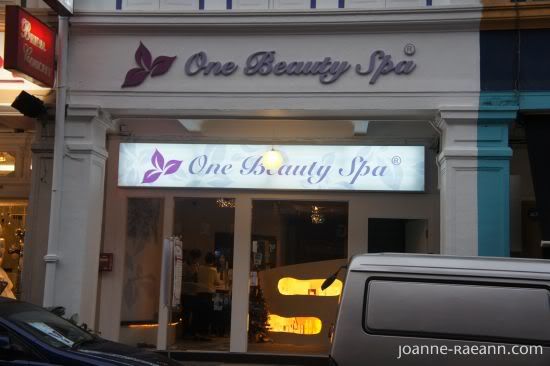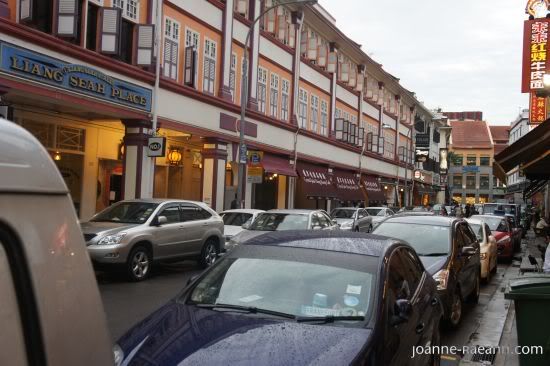 One Beauty Spa @ Liang Seah Street is located directly opposite Liang Seah Place. I deliberately took this pic hor, to make things easy for everyone by telling you guys the exact location! Quick! Praise me for being so thoughtful & nice! Hahaha Just kidding!
Upon entering, you can see...
P/S : Please relax yourself and tour around with me! 3 storey high okay! Thanks gentle & nice Cherry for showing me around and explaining everything to me so throughly.
A very comfortable waiting area just at the entrance.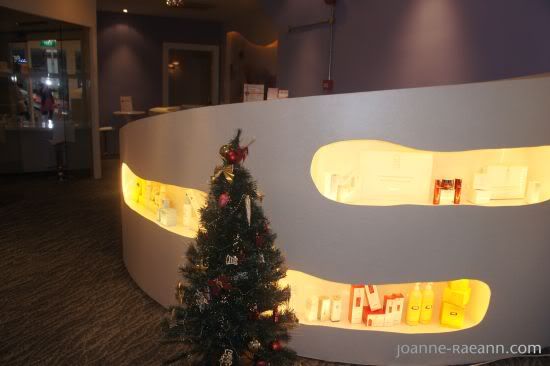 A lovely display counter.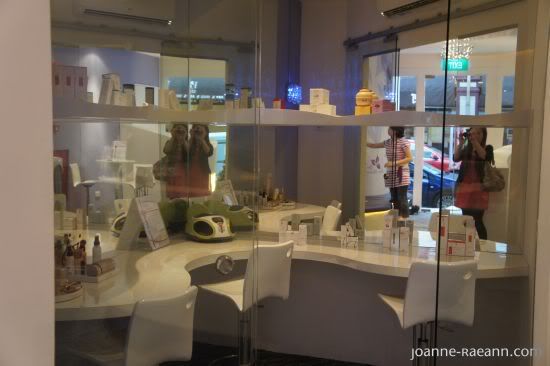 A super chio makeup room.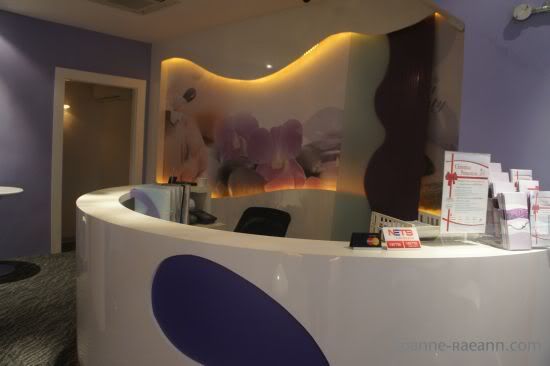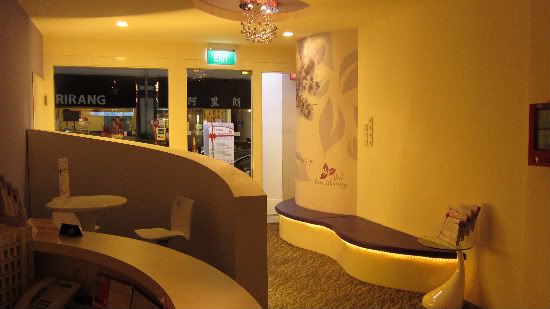 A big reception counter.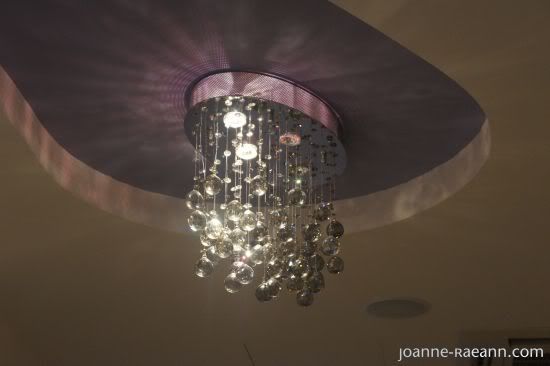 Many of this type of mad chio lights! It's really very nice, i ♥ it so much! If possible, i want this light for my future house too!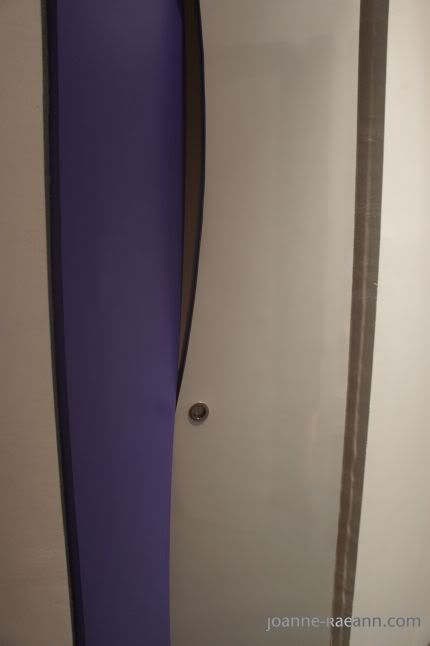 Their treatment room. Look at their unique door! It's specially designed by themselves de leh!
Inside the room. Looks very comfortable hor? Indeed it is. I almost fell asleep while doing my IPL.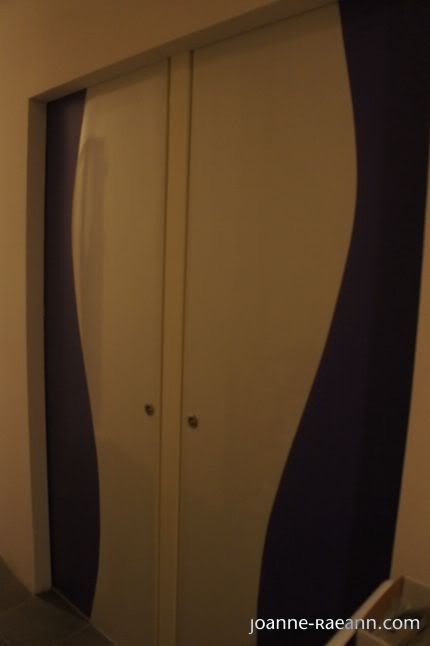 They even have double treatment room for couples or best friends! SO LOMANTIC!!!
Seperate toilet for doing 'business' and showering.
They also have makeup area with large mirror for us, customers to touch up our makeup after the treatments. More treatment rooms on the 2nd & 3rd level but i didn't take much pics as it's still under renovation on that day i went. BUT, everything's confirm ready, in order & operating by now!
They have a total of 13 treatment rooms together. Hence, do not worry about getting disappointment in 'fully booked' reply from them cos they are able to take in alot of customers at one time. :)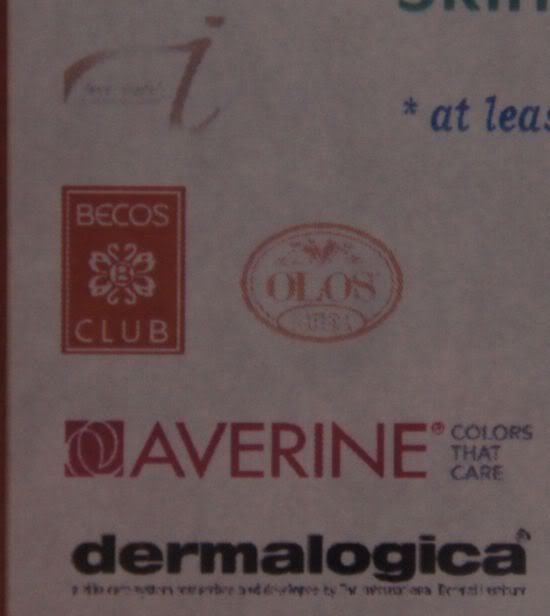 One more thing to add, the products they are using & selling are all very popular products from overseas. You can check it out
here
!
♥♥♥
OKAY, i'm going to start my IPL treatment now...

IPL Permanent Hair Reduction (Underarm) (45mins) $168

Note : This treatment is available at Bugis and Simei branch.

Using carefully controlled pulse bursts of IPL, this treatment offers clinical efficacy in removing unwanted hair in the underarm while breaking down skin imperfections to tone and lighten the area. The results are visible within a single session revealing smooth underarms with healthy looking skin.
1) Brought into their room, get changed & lie on the bed. But i was wearing a no sleeve dress so i don't need to change.
2) A therapist came in and clean & shave my underarm for me. As i don't have much hair, the process was quite fast! Sorry, no pics cos how to take pic when i'm doing the treatment???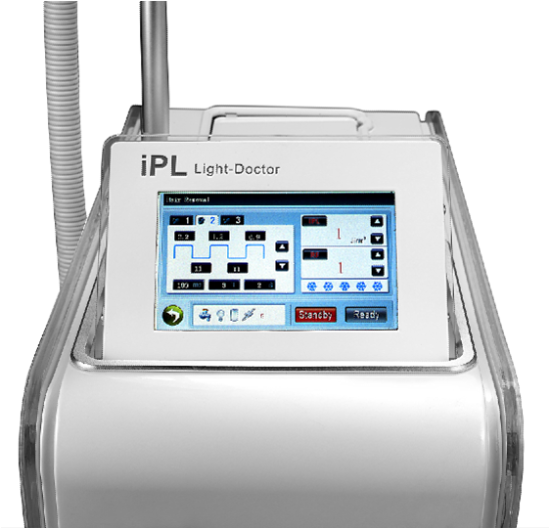 3) Another therapist came in and do the IPL for me using this machine (IPL Light Doctor)... Everything's over in just a few minutes, quite fast! And actually, i don't feel pain at all!
On top of the Hair Removal function, IPL Light Doctor can also do the following:
1. Skin Rejuvenation
2. Pigment Removal
3. Vascular Removal
4. Acne Treatment
5. Wrinkle Removal
4) After that, they put on a cool gel mask (above pic) on my underarm for about 10-15 mins. It's really very cooling! Quite shiok actually! It's said to hydrate my underarm as doing IPL will dry up our skin.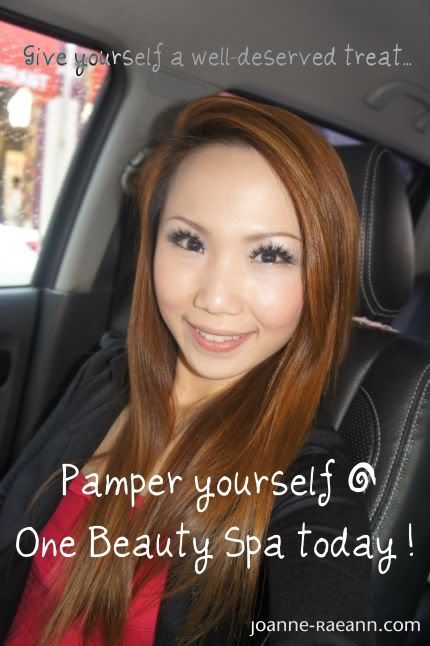 Step 5) Leaving One Beauty Spa with a very contented feeling & smile. Pardon my sleepy face cos, as i said, it's really comfortable in there that i feel like sleeping lor! Try it yourself & you will know lah!
GOOD NEWS TO ALL MY READERS!!!
One Beauty Spa is offering you guys
FIRST TRIAL

(IPL Permanent Hair Reduction for Underarm)

@ only $28.8
(U.P $168)
, with optional
$8.8
each for any of the following items :
Whitening Collagen Mask, Whitening Ampoules, Penetration Machine, Hand Paraffin, Foot Paraffin
.
All you have to do is to quote my blog (joanne-raeann.com) when booking your appointment!
It's so so so so worth it! Call them for appointment now! Besides Liang Seah Street, they have another 2 more branches at Balmoral Plaza & Eastpoint Mall. You can refer
here
for their exact locations and contacts, there are even maps there to teach you how to go by bus, MRT & car! Their website is really helpful, you can simply find all the necessary informations in there!