Sidetrack : Sorry that this post comes abit late today cos i just came back. Went to meet Maggie for lunch earlier, saw her 2 darlings, cute to the max. I really love Kaylene's smile. And the way Kayson talk, omg, really cute! :) Next time please talk to my girl and entertain her for me okay? LOL!
Wow, i took so long to resize the pics for Day 2 & what i'm going to post now are only half of the total (Day 2)! I did sooooo much things that day; brought Raeann for a fringe cut, Ice Dome, got a big baluku on my head at the Zoo, 'Perk Thai' maket, X'mas countdown at Kiss Channel (they pronounce it as Chanel lo) & etc. Alright, i shall get the pictures in now!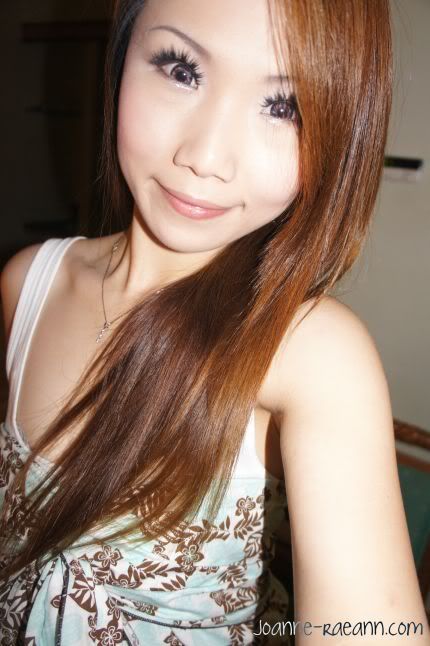 Tried the pink color lens i bought the night before. First time putting on colored lens. I took 20 mins to get it into my eyes. FML
Had the hotel complimentary breakfast with Raeann.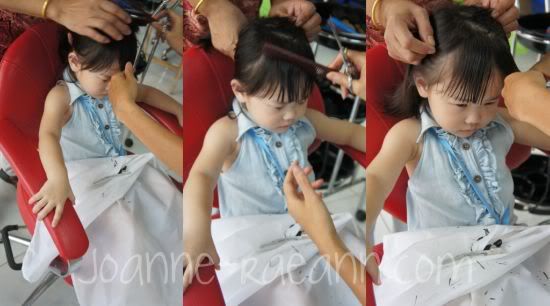 Then brought her opposite to cut her fringe! Cos she doesn't wanna tie or clip and i feel so pekchek to see it covering her eyes. SO UNTIDY! But after cutting, i regretted!!! She looks very 'toot' now!
After breakfast, passed Raeann to my mum and i went shopping with Bobo. Seriously, my husband was being well entertained there cos he kept disappearing. I don't know where the hell he went and i din bother to ask or call him also. I just do my own things and he do his own lor! Hahaha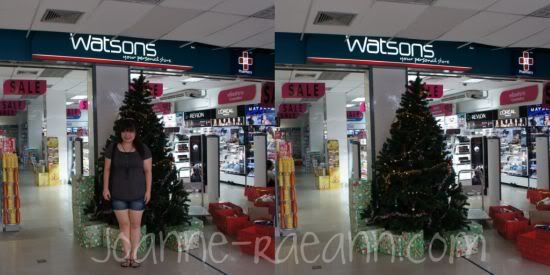 These 2 pics are damn funny lah, when u see from the camera. Like 'now you see me, now you don't'.
This is the hotel where we were supposed to stay at, but fully booked! It's very convenient here lor! Shopping mall just downstairs, opposite is those pasamalam liao. It's about 15 mins walk from the hotel i stayed at. For the lazier people, you can always take the tut-tut at 10-20 baht (40-80 cents) per pax! Hahaha THEY DON'T HAVE TAXI THERE LOR! Tut-tut and motor bike is their 'taxi'.

Walked around for awhile and ZY called, coming to pick us up to Ice Dome & Zoo liao. At first i told him i don't want to go Zoo lor, so bo liao lidat! Every country he go, he will FORCE me to go Zoo with him. =.= If not for the super pack schedule at HK, i think we will visit the Zoo also! FUCK MAN! Does those animals look different? To me, they look the same leh.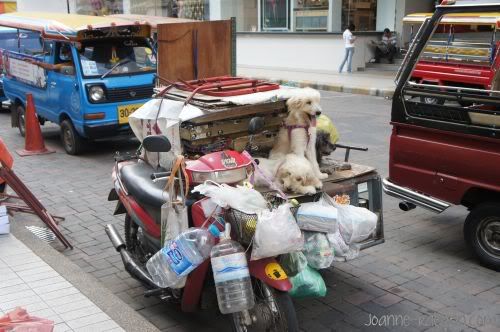 While waiting for them, saw these 2 cute dogs!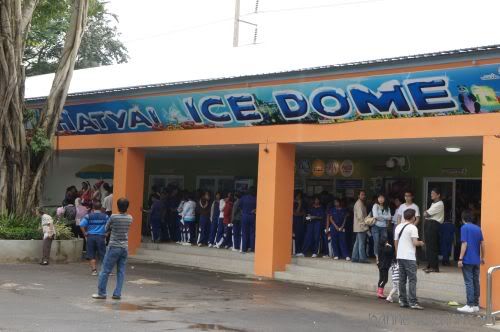 And here we are!!!! Ice Dome!!!!!!! Something like our Snow City lah!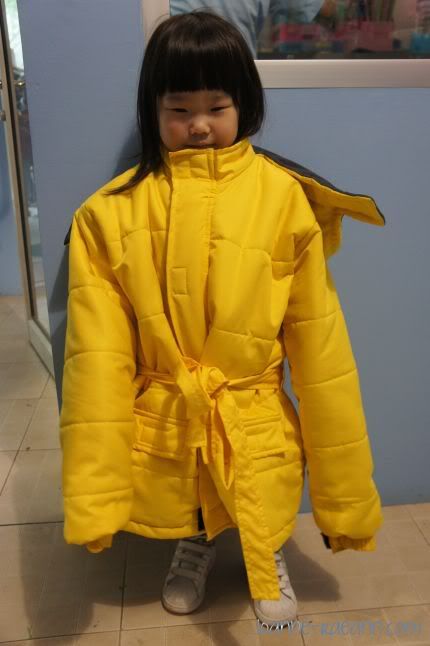 HAHAHA!
P/S : Look at her ah toot hair! =S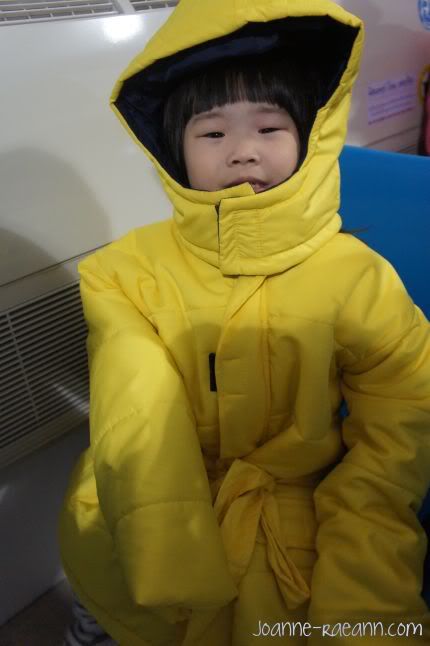 She looked like astronut! LOL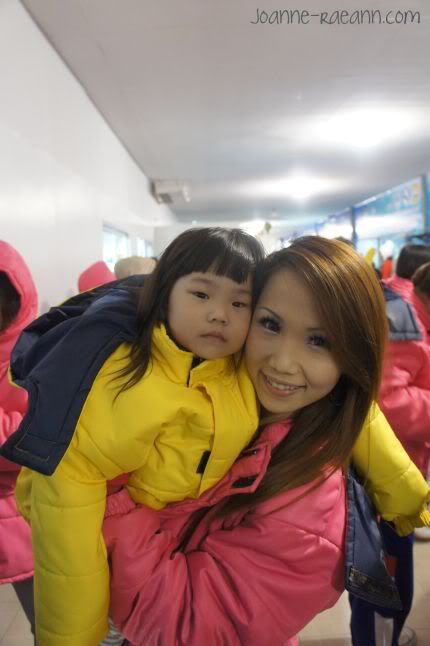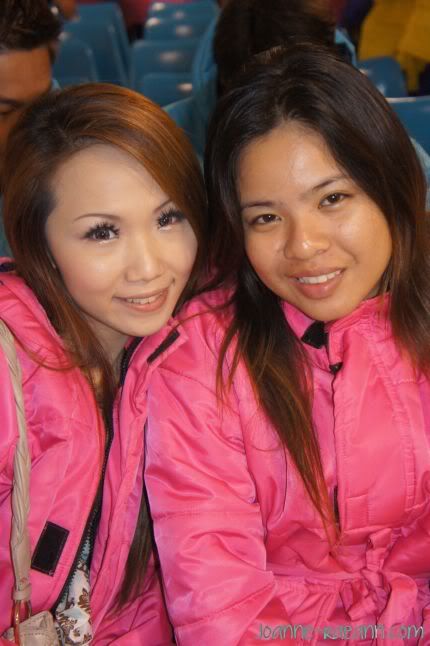 She's Xiao Qin, the 'tour guide' i'm referring to! Thanks her alot for bringing us around!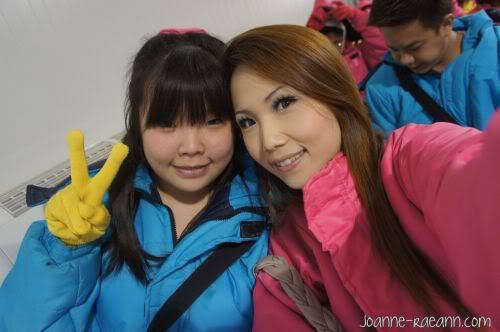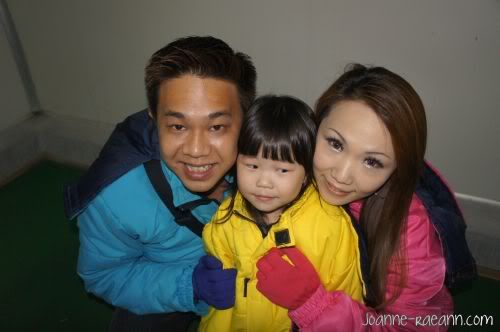 Don't know why Raeann & ZY the same, always don't want to look at the camera!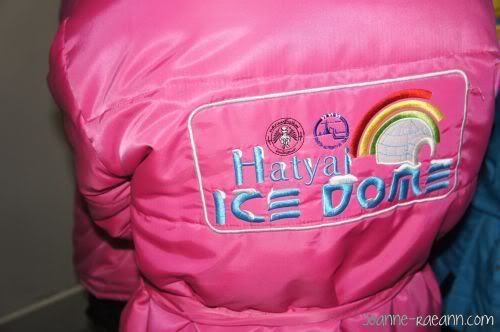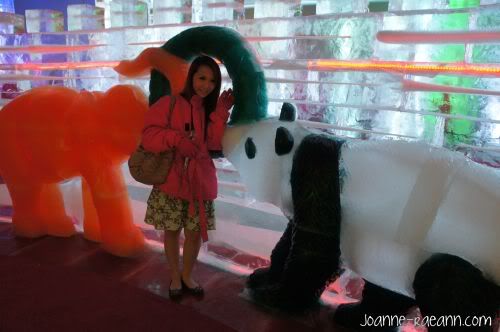 It's -15 degrees inside! COLD! ZY said his ears like frozen, going to drop liao! HAHAHA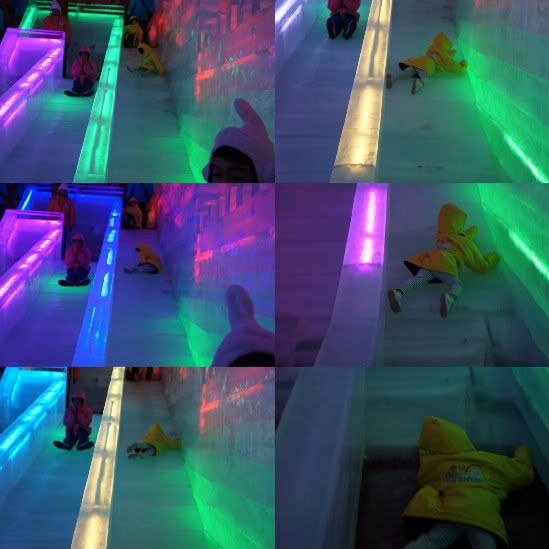 This girl scare the wit out of us! She went up to take this slide herself!!! The highest one somemore!!! Si bei daring!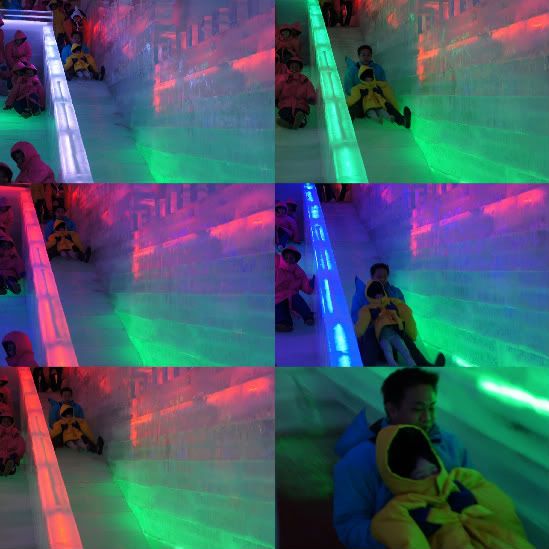 Not enough, asked the father to go up with her again! It's confirm she don't have any height phobia! Heehee She inherited my gene!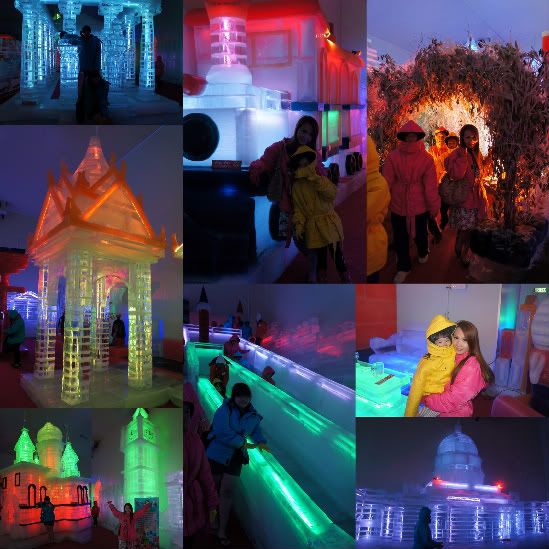 Nothing much leh! But they said it's better than Snow City lah!
Since it ended so early, decided to compromise ZY to the Zoo!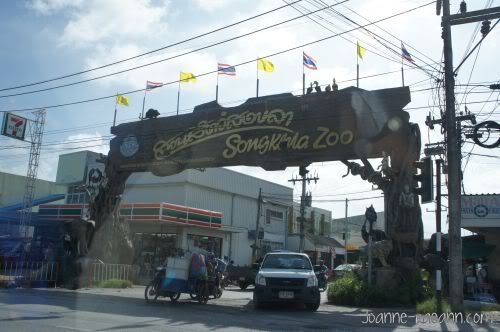 It's at Songkhla! 30 mins - 1 hr drive from Hat Yai, depends on whose the driver. LOL
P/S : Cos Bobo and Boon kept arguing over this.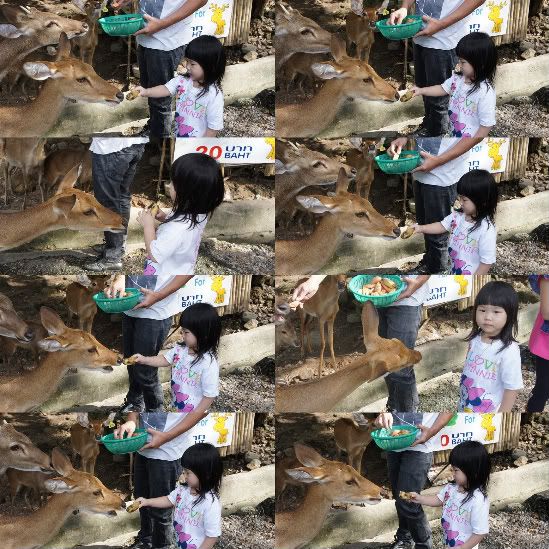 Feed the deer!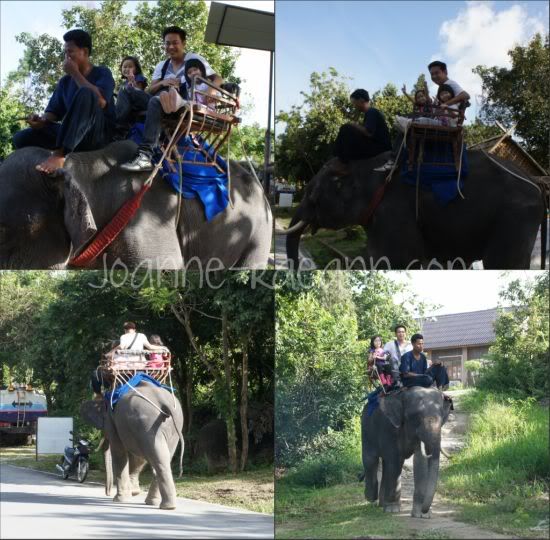 Sit on the elephant!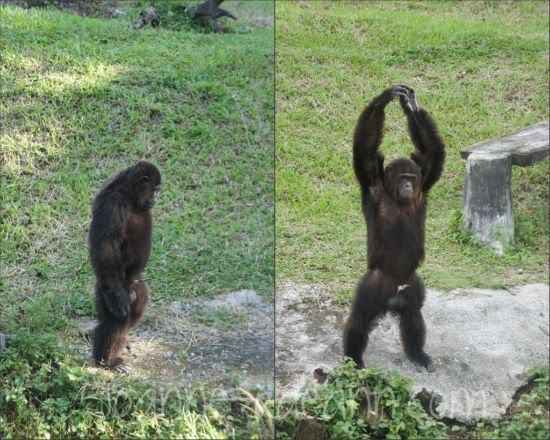 Watch the hilarous ah mengs! Very cute lah! LOOK AT IT'S LJ! STEAM! LOL
After Zoo, we went back to the hotel to wash up, take a break then go for dinner with everyone. FUCK LOR! The baluku made me damn dizzy. HAHA! Cos i concentrated on the camera (memory card has no more space, i need to delete some of the pics) till i never see one big metal thing there and i knocked myself against it. It's still swollen NOW, no joke! The impact is damn big, my tears dropped on the spot, everyone was shocked! DAMN PAIN CAN!

After dinner, we went to 'Perk Thai' again cos Bobo didn't go with us the previous night. Mummy looked after Raeann for me, so i can shop happily & go countdown afterthat! Thanks mummy!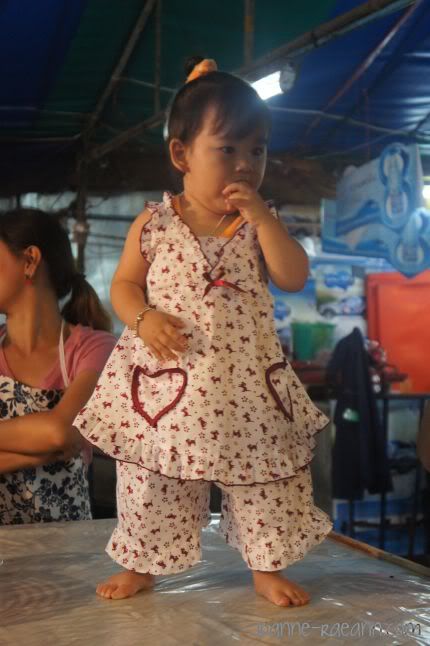 Thai baby at Perk Thai.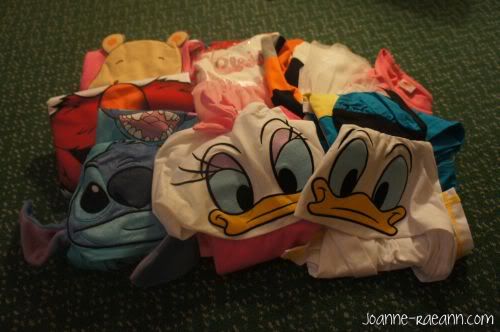 I bought another whole load of stuffs again, mostly for the kids! I'M SO NICE right? Hahaha
The disney suits damn cute can! Only 200 baht (S$8)! Cheap like fuck! One for Ashlyn (Stitch), one for Raeann (Daisy) and one for Ethan (Donald). HAHAHA

Dropped our stuffs at hotel and off we went to...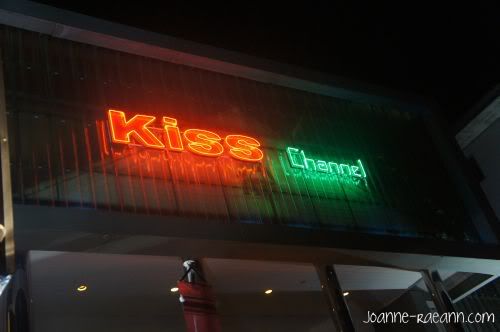 KISS CHANNEL (chanel)!!! For X'mas countdown!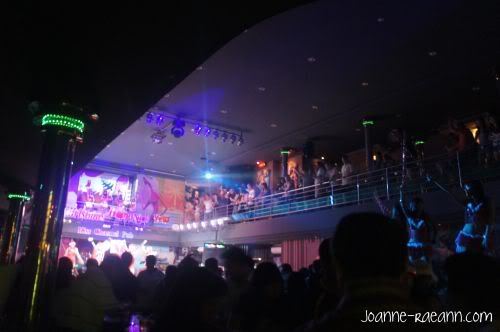 Just like our Dragonfly, alot of cantonese songs. It's a place to 'chop' M'sians cos one tower is 1200 baht (about S$53), considered EX liao! Other places sell like 500 baht (S$22) only!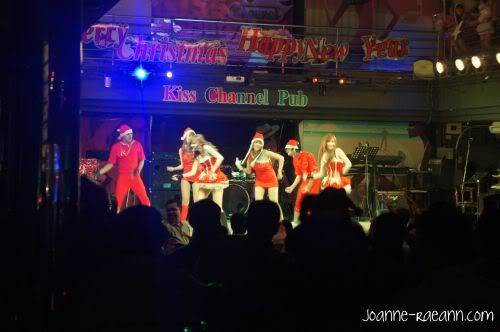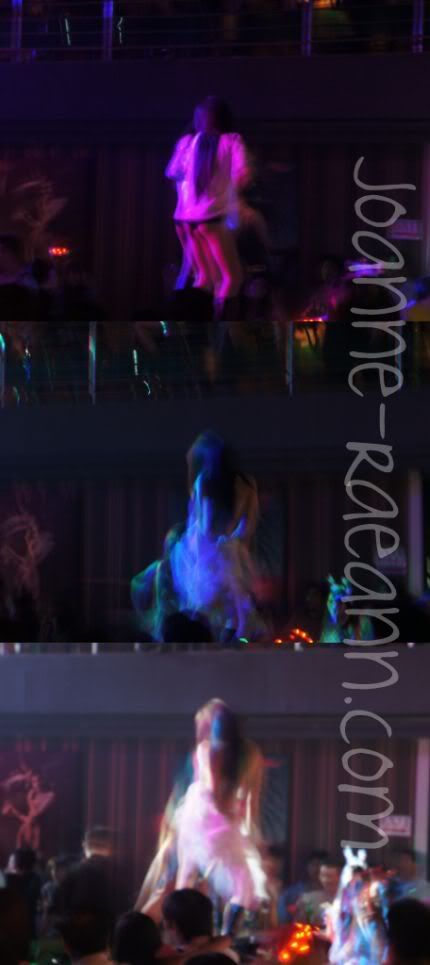 We watched stripe show on X'mas! LOL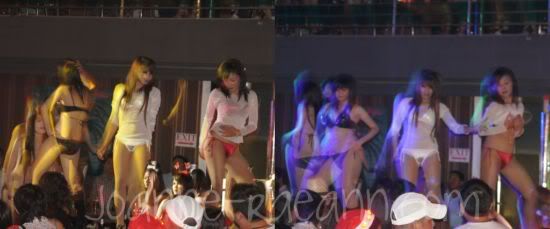 All their neh neh so big but FAKE.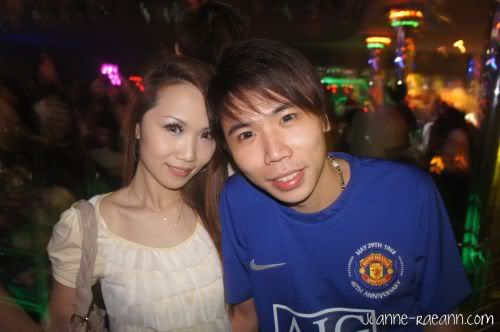 HAHAHA Boon, this pic ugly meh? Your complexion nice leh, so i post!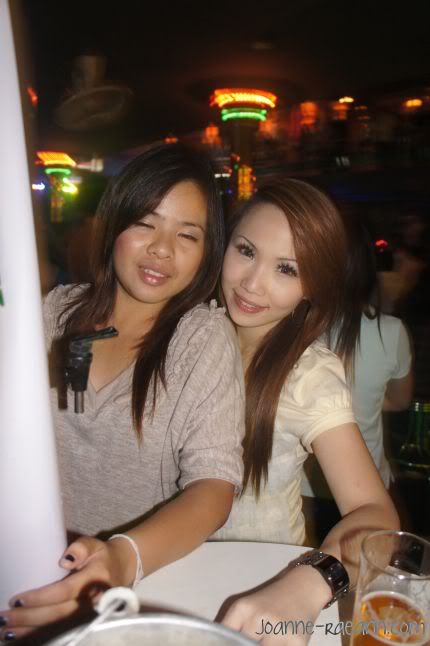 I don't know why EVERY pics, she closed her eyes. Maybe cos of flash!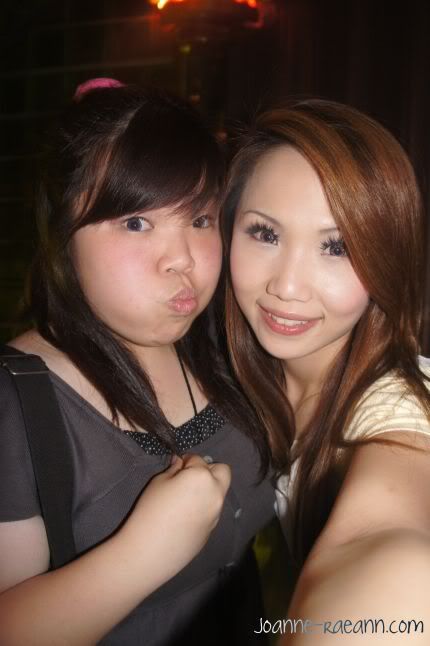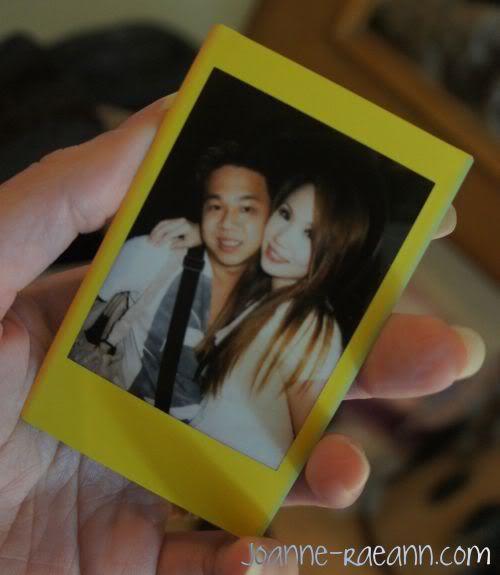 My favourite pic of the night! ZY is looking at the camera!!! HAHAHA
Stay tune for Day 3 okay! I need to go now! My hb is bringing me to Liang Seah Street for Jap food! :)