I tell myself to sleep before 12am today but i've just finished editing the pics, now is 11:50pm. Can i finish this post within 10 mins??? Hmm... I don't want to do it tomorrow becos i've an advert to be up in the noon and have to be on the top first post for at least 48 hours as it's a paid advert! :) So, let me do a quick one now!
Yesterday, ZY brought us to Suntec as he wanted to go to a toy fair! THANK GOD THERE'S NOTHING TO BUY THERE! We wasted $15 each for the entrance fee. Nvm, not i pay! Haha
While waiting for him to come and pick us up...
She's watching Mr Bean (AGAIN & AGAIN)!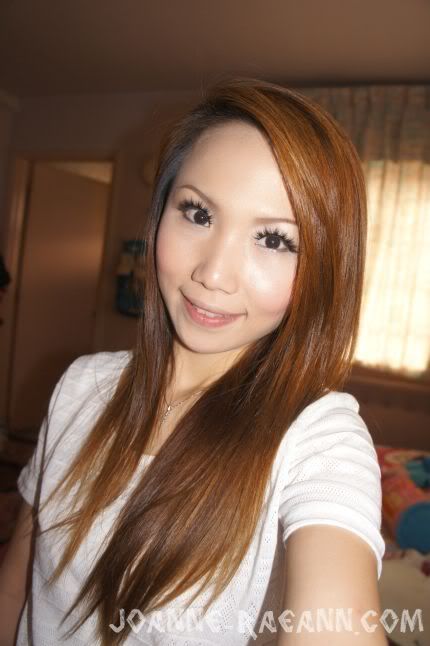 I putted on a new falsie given by JJ! She bought it (quite expensive) but think it's too 夸张, so she gave it to me! Heehee yes yes, i love super 夸张 lashes! :)
Closer view! It's criss cross + straight. I don't know how to describe but not bad leh!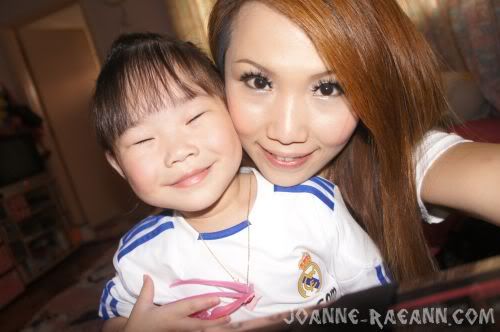 Forced to take a pic with me! LOL
When we reached there, we saw alot of these people...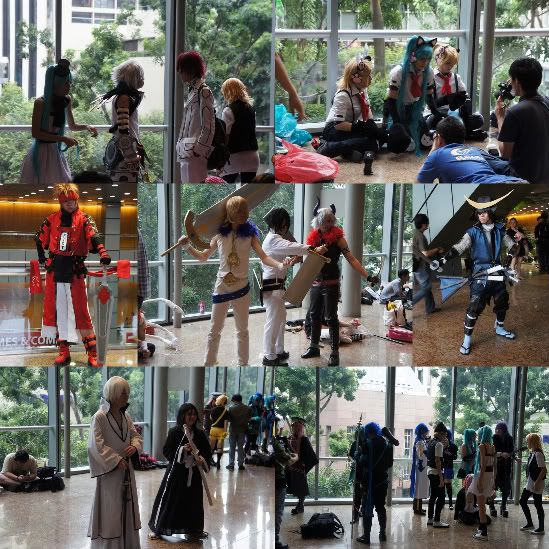 COSPLAY! Wah lau! Can someone tell me what's the JOY of doing something lidat? Why do they love to do it? Weird leh! Nice meh? Sorry ah! I don't know how to appreciate, no offence to these cosplayers. =S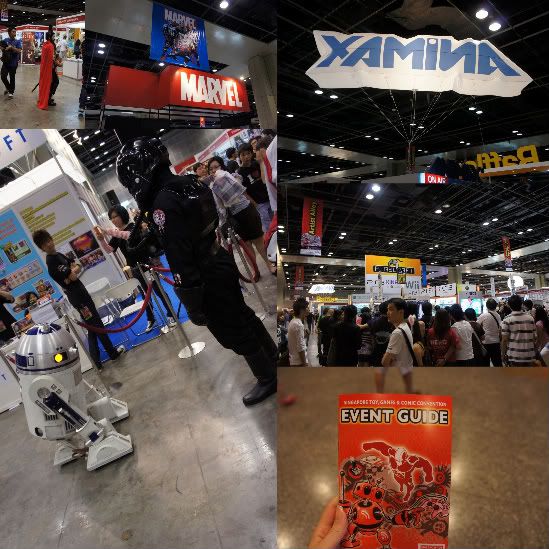 $15 to watch all these, i don't understand. There were also people dressing up weirdly in there!
And, the MOST funny one goes to...
SUPER MARIO! HAHAHAHAHAHA! Very creative leh! Cos her size fits! =X I think she's so cute!
That's all for $15!!! =.= I seriously don't know what's this fair about! Bought only a few Carebears notepads, notebooks etc there! Very cute but expensive! Did i mention before my childhood favourite cartoon is Carebears?! :) They are back! Heehee
Okay, it's 12:15am right now! I'm late for 15mins liao! I gotta go! One last pic to end this post! :)

Nanny ZY bathed his rabbits today! ^^