I went home to a
surprise
last evening, a registered parcel from
Queenbels
!
Sorry, didn't take pic of the parcel cos i was too excited to open it!
When i said 'surprise', it means i'm totally unaware of it. And as usual, when i first saw the package, the first thing that came to my mind was, "did i buy something again?" HAHAHA
I think she must have saw my twitter complaining that i receive 0 X'mas present and she sent me one to spark up my X'mas mood! And yes yes, i'm indeed anticipating for X'mas right now!!! Becos in about 24 hours time, i'll be at the airport lo!!!!!!!! Heeheeheehee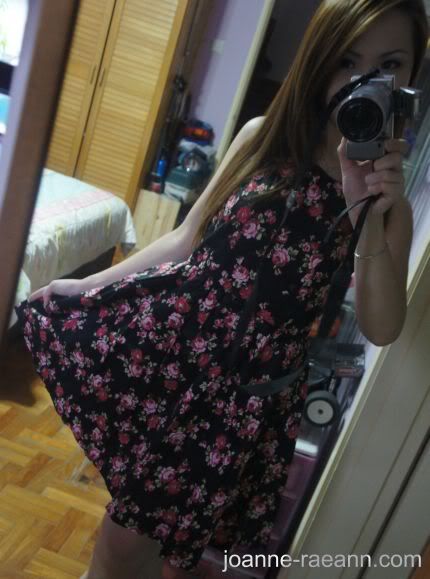 This dress is my
first
'official' X'mas present! Thank you so much,
Queenbels
!
Queenbels
has some new arrivals! Go go go, take a peep at them now!
♥♥♥♥♥♥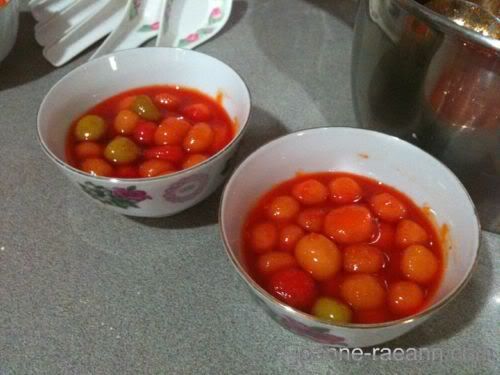 Today is 冬至, have you eaten any 汤圆???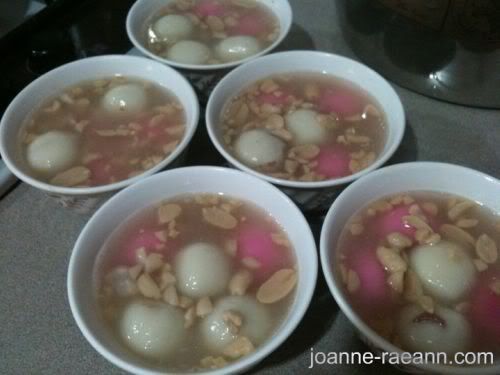 I ate a bowl (2 balls only lah) of this for breakfast this morning! =D
I only ate those will fillings and my favourite of all is, peanut!!! I'm going home to eat MORE tonight! YEAP, my feasting has started few days ago and i think it will stop only after this holiday season. My tummy also on holiday now mah. I'm gonna drown myself with Tom yum kung when i'm at Hat yai! Time passes really fast and i'm going for holiday again. Wooohoooo!
Enjoy yourselves to the fullest! Best if you can party from dust till dawn, like what i did last year! Totally wasted! Spent 1K in one night! Stupid Patsy kept disappearing & appearing, like so busy lidat! Run here, run there, end up lost the X'mas gift we got for her! Then called and kp to me the next day! Hahahaha THOSE WERE THE DAYS! I miss partying with the girls, seriously.
Well, once in a while, i'll still meet up with them for a crazy night out lah. But it's really 'once in a while' lor, like maybe once in every 6 mths?! Haa!
But even i party, i won't blog out in details here. Later some people eye sore then comments alot again. I suddenly remember
Spammer Jo's
comments. U guys remember?? Come to think of it, i wonder if there's any link between them or not. Aiya, i'm just guessing lah!
Oh ya, yesterday noon, i went for a short X'mas shopping, 1 hour. But i can spend so much within that 1 hour, so amazed with myself. I got something for my hb too! I wanna surprise him! I think i'm so nice lor cos he already said that he's not getting anything for me and i'm 80% sure there won't be any surprise either. Faster say i'm sucha sweet wife! Hahahahaha
And you know, I NEVER GET ANYTHING FOR MYSELF AT ALL! How can that be?! LOL! But it's true. Cos i'm saving the best for the last mah! :)
Damn it! I can't stop looking at that Prada! FML! Karine!!!