Raeann's sleeping right now so i'm FREE! YAY!
I'm clearing my personal messages in my FB's inbox now, saw some messages which are really funny. I'm sure many ladies have received such messages before, from weirdos out there... And i don't know to be happy or sad that i received ALOT!!! I'll show you all
some
okay? But of cos, names are being striked out. :)
THE STRAIGHT FORWARD ONES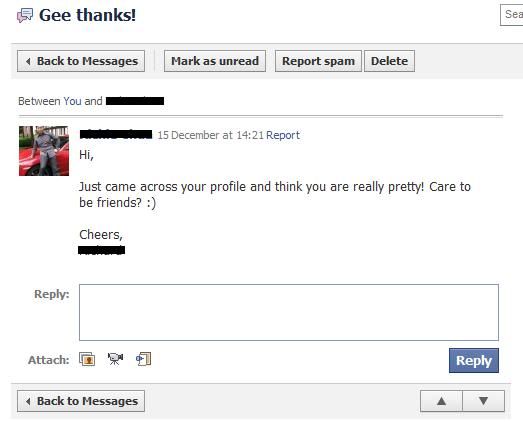 THE BEAT AROUND THE BUSH ONES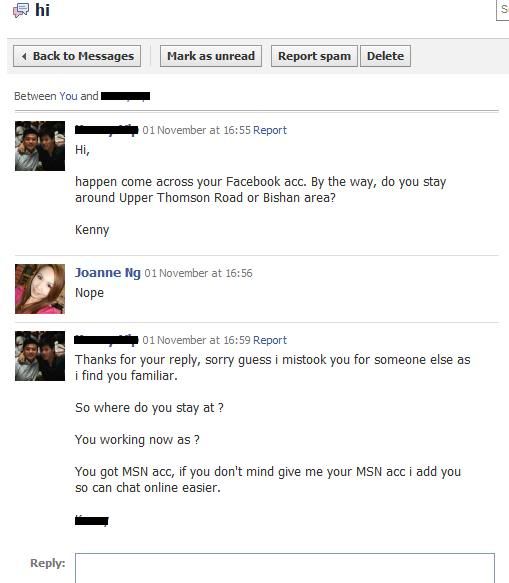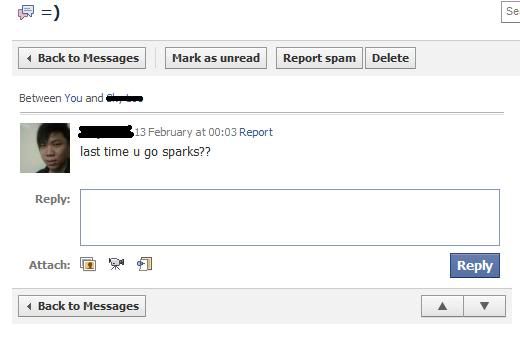 THE CRAZY ONE
P/S : All of them are NOT in my friends list at all.
Oh shit! My bad! I can't stop laughing at the last one and unable to continue clearing my inbox anymore. LOL! In fact, i told Patsy about this last time & we both had a good laugh over it. I think he's crazy, machiam type essay lidat! Then few months after i told her, she also received the same message from this person. LOL! Eat too full issit?!
It's not my fault that i post it here hor! Cos if they did not message me such things, i won't be able to post it right? Likewise, if you didn't act like a clown, how would people be able to mock at you? As quoted from one of my friend on FB, "
If you don't want ppl to say you, then don't do things that will cause ppl to say lor". I THINK SHE'S DAMN RIGHT! :)