As promised, sorry for the delay!
1) Base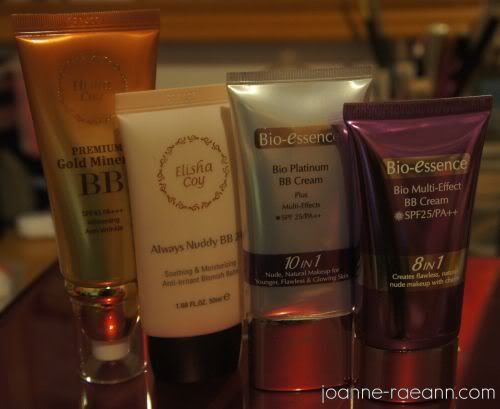 From left to right : ElishaCoy Premium Gold Mineral BB, ElishaCoy Always Nuddy BB24, Bio Platinum BB Cream & Bio Multi Effect BB Cream
I'll switch around these 4 BB Creams everyday, depends on my mood. HAHAHA
Note : ElishaCoy will be a lil' more oily than Bio-essence one.

After using BB Cream, i've stopped using concealer. I think it acts as a concealer liao!

2) Powder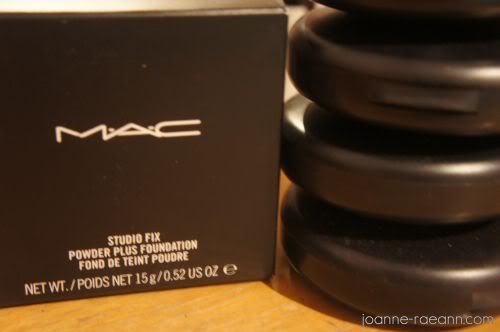 I've been using MAC Studio Fix NC25 since 18 YO. I didn't change cos i'm afraid of breakout. But this is good lah, price's getting steeper though!
3) Eye Shadow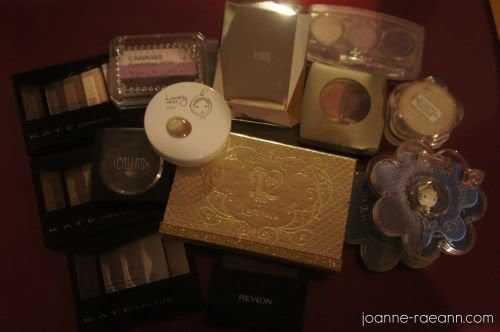 These are all the eye shadows i have. Actually there is one more huge palette but i seldom use it cos it's bulky and i kept it away. If you notice, all the above are those cheap cheap brands or even no brand. LOL! Currently, i love the KATE eyeshadow the most! It's very lasting!

I love to play around with eye shadow colors, mix and match here and there.
And last week, Patsy gave me this Clarins Trio.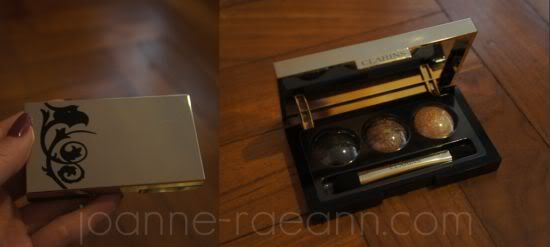 It's limited edition de! CHIO!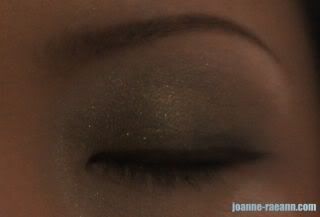 Very X'mas color! Hee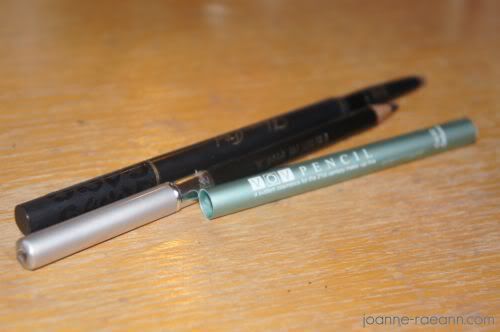 I've been using VOV eyebrow pencil for years, i like the color! And few months ago, i bought Hope Girl one to try. It's not bad also! So, i will change here & there, depends on my mood.
4) KATE Gel Eyeliner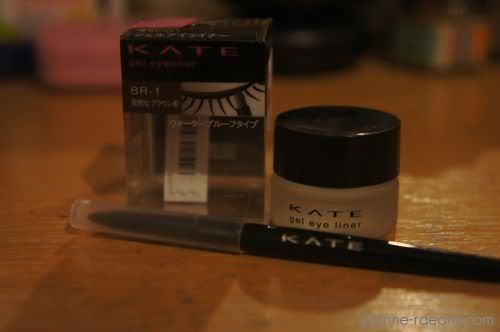 Actually, i've the other one (Maybelline) in black. But lately, i've fallen in love with KATE brown gel liner. It gave a soft natural finish.
5) CANMAKE Highlighter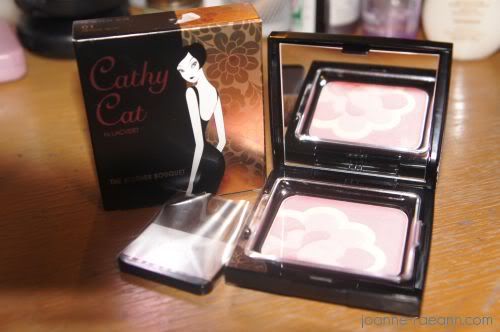 I don't think it's sold in SG, what a pity! This blusher give a very natural light pink cheek & it's able to last the whole day!
7) Darkness Eyelash Glue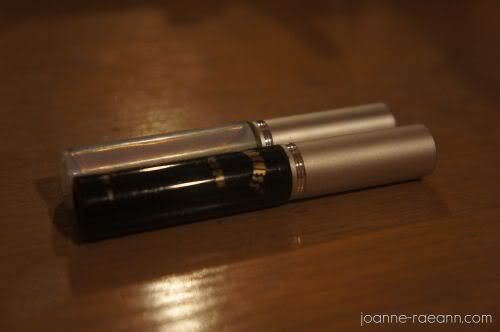 I've been using this ever since the day i started playing with falsies.

After using falsies, i stopped using mascara liao.
8) VS Beauty Rush Liquid Glitter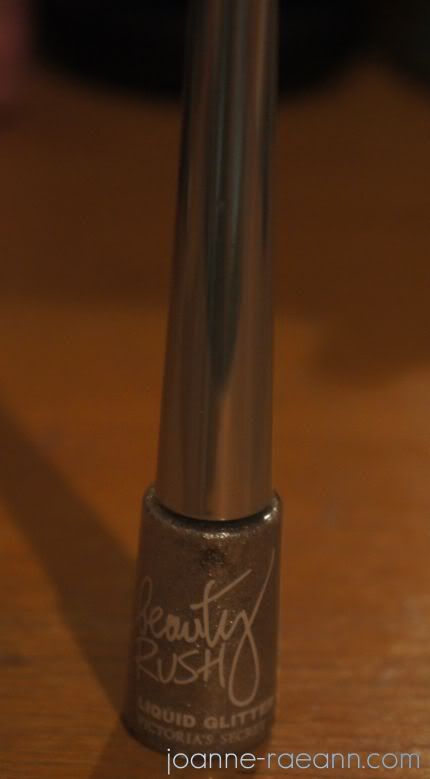 Sometimes, i'll put a lil' glitter on the inner corner of my eyes. It will be a lil' dramatic to wear it though. I wear it as and when i feel like it.
9) Elizabeth Arden Lipgloss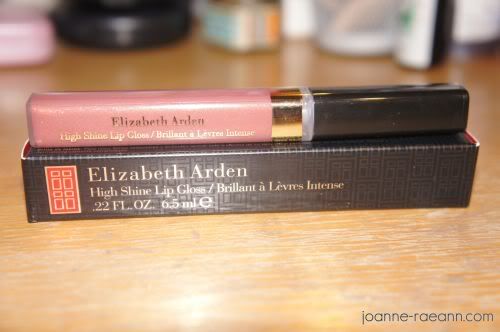 If you know me well, you should know that i'm one who seldom use lipgloss and i don't use lipstick. I'M LAZY! I bought this at the airport during my trip to Hat Yai.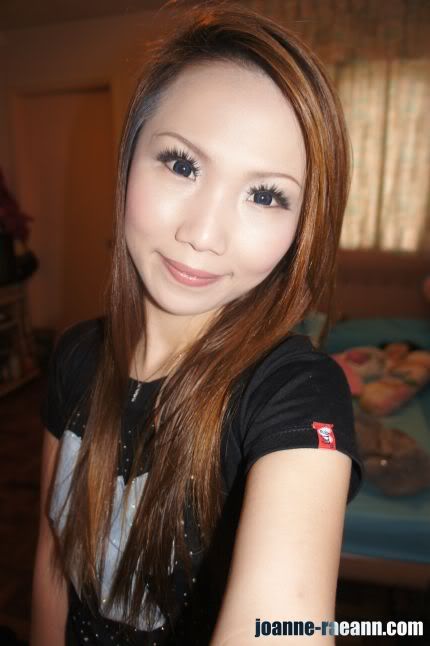 I like the color leh! Very rich & nice!
Okay, that's ALL the makeup i'm using. I don't think it's alot lor! It's just the standard makeup procedures leh.
Sigh, one side of this blue contact lens dropped at ZY's house. I don't know where i dropped it and i can't find. Had no choice but to dump the other side away too. Luckily i bought so many pairs! LOL
P/S : LIKE this post if you want me to blog more about cosmetics! ^^