Oh yeah, my parents are backie! Went to the airport to pick them up just now...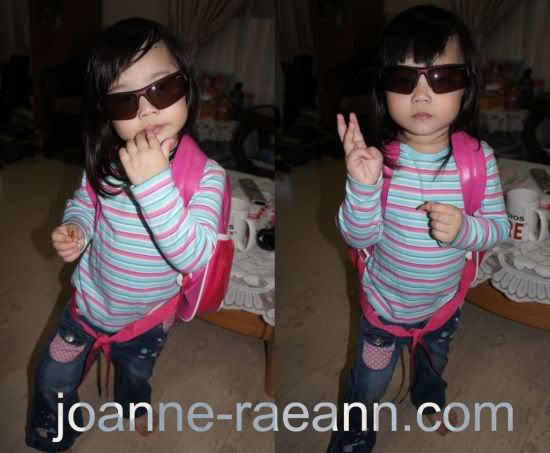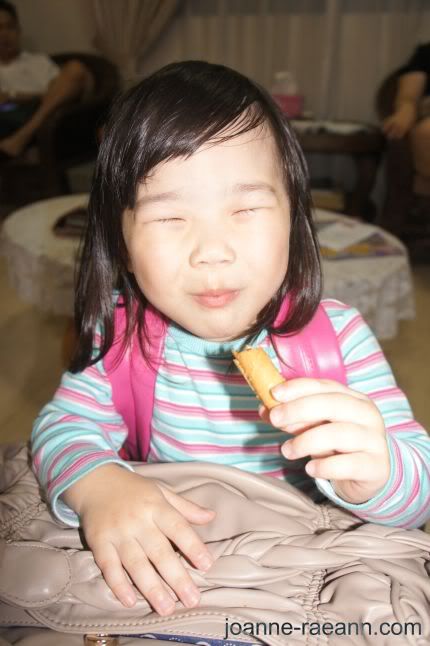 Taken before leaving the house...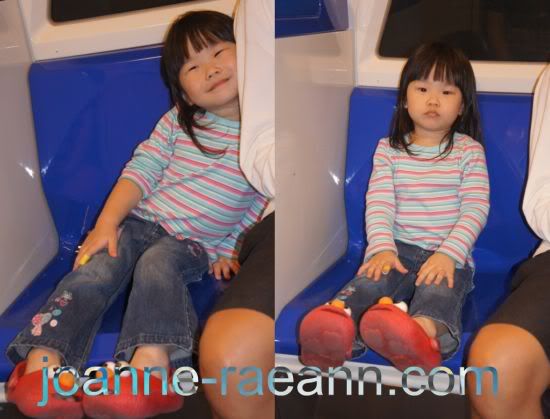 As it was still early when we reached airport, we took the skytrain from T1 to T3 for shopping first!!! I knew T3 is very beautiful (i've been there when it just opened) and there are quite a few shops around now!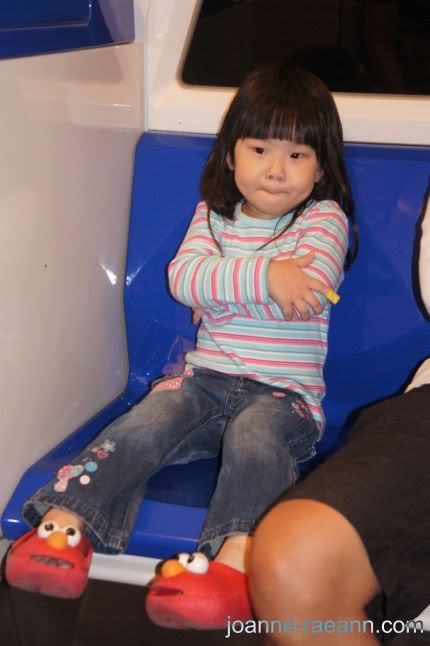 She looks like she has got dimples in this pic hor?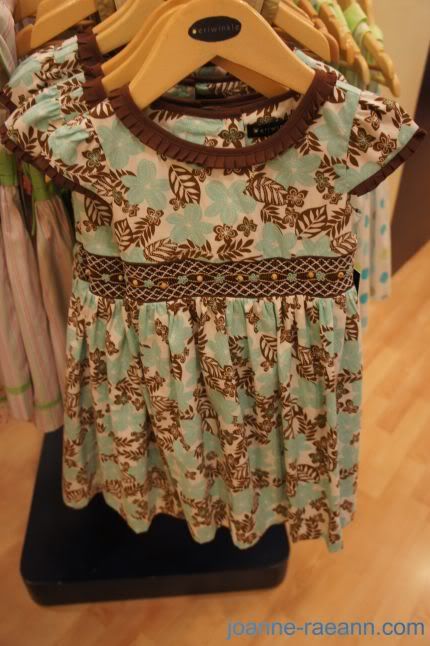 Does this fabric looks familar??? Hahaha! Bought it for my darling of cos, but in another design de! Bought another 2 blouses, a shorts & an Oscar tee for her as well!
Her new clothes are more than enough to last her for the entire 15 days of CNY man! I HOPE SHE WILL WEAR THEM LAH!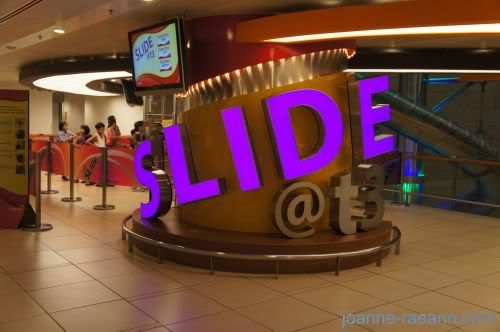 Raeann dragged ZY to play this with her for 2 times. She actually wanted to play somemore but my parents' flight has landed liao.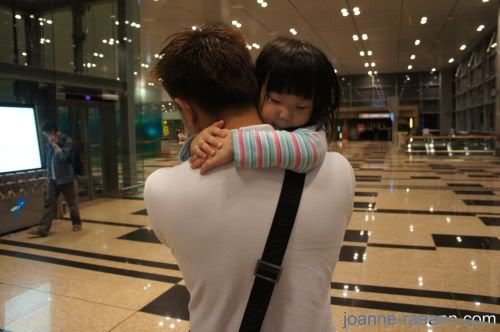 When ZY's around, her legs are ALWAYS spoil wan. She will refuse to walk and keep asking ZY to carry her. Then ZY always ask me to carry, 真要命! She never do that to me when she's alone with me de!
But i guessed she's really tired as it was her sleeping time already. Now that she started school liao, her sleeping time has adjusted back to normal. During weekdays, she will be in bed by 10pm, for sure.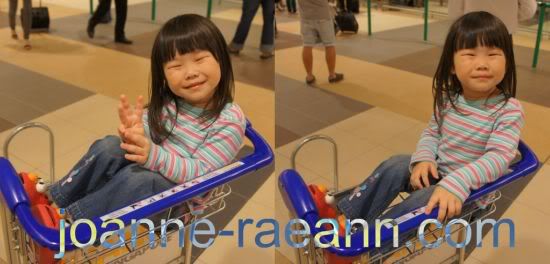 As we were also very tired from carrying her, we had to place her in the trolley and she adjusted herself to this position! LOL
Anyway, she fell asleep inside the car and till now, she's still sleeping very soundly. I need to go to bed now cos she'll wakes me up damn early tomorrow morning! :( Gotta attend ZY's friend's house warming too!
Nights everyone! ^^