Hello all!!! Happy New Year! :) Had fun?
For us, the events that were originally planned did not turn out well. :( But luckily, we had our back up plans! Will go into that shortly...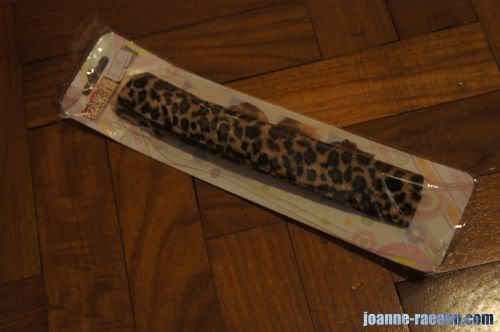 Bought this at Hat Yai for 29 baht (S$1.20). This is amazing!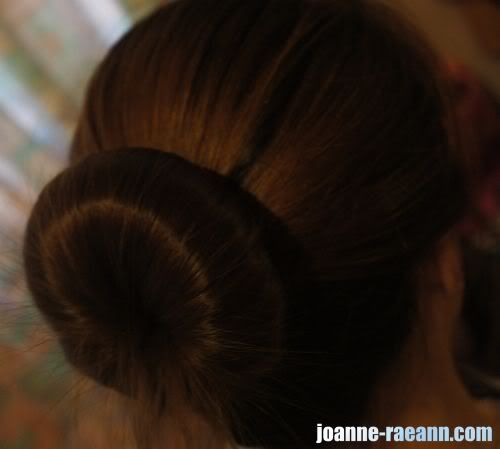 Cos it can create very beautiful bun!
Brown contact lens + Faceshop falsie from Ling. ♥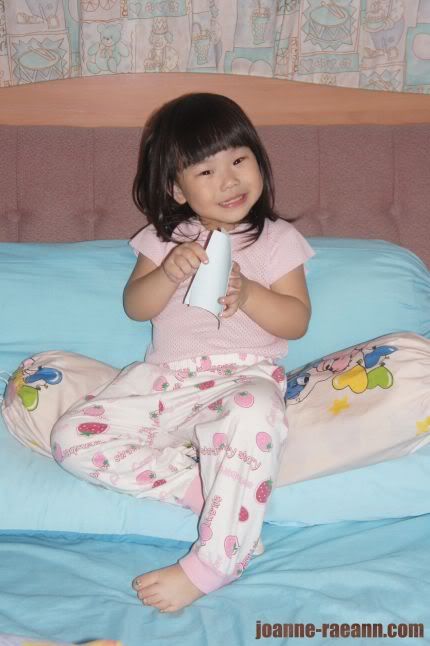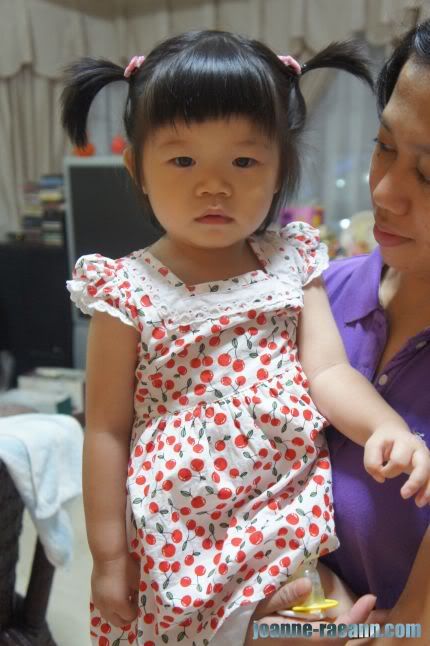 Cute Ashlyn. She's getting more & more adorable liao! Even ZY also said so.
Suddenly go and wear shoes, said wanna go jogging! =.=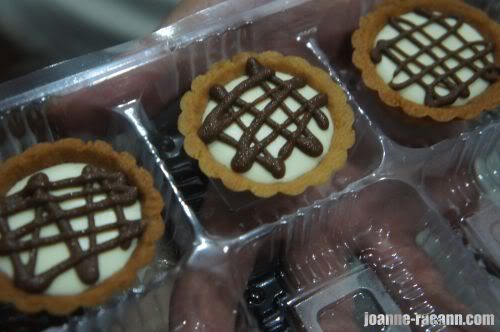 These mini tarts are F.A.B.U.L.O.U.S! Really very nice! Selling at Taman Jurong hawker. We all ♥ it lor! 真的很好吃! ZY deliberately went there to buy a few boxes back!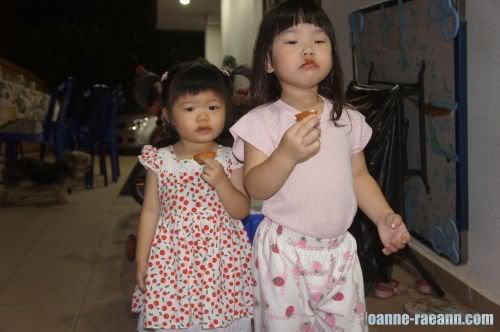 The kids enjoyed it too!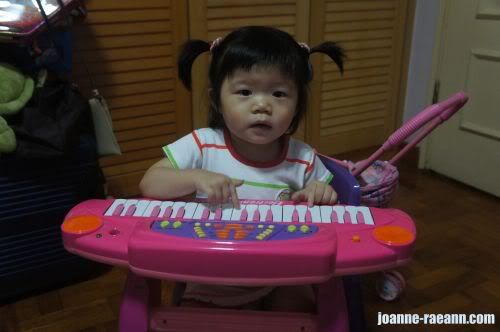 The future pianist! Haa! She's so cute!
After the BBQ, left Raeann to my mum and we went to XS's house for mahjong! Becos my dad ki siao, blast the house with his stupid music, very noisy! I cannot stand it! Spent the night mahjong-ing at XS's place and i won $100, ZY won $10, haha! Treated them to breakfast and we finally reached home at around 6am.
Super tired! Woke up around 3pm on NYD and i was greeted with 'MUMMY HAPPY NEW YEAR' the moment i woke up! So sweet right? Nobody taught her to do so de lor!
She's 1 yr older again! I wish that this year, 2011, she will be more obedient, sensible & most importantly, HEALTHY. Thank god for this precious gift to me! ♥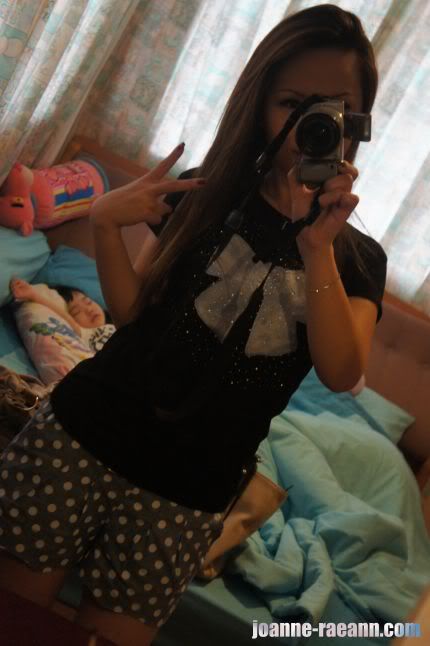 Tee shirt @ 75 baht (S$3.20) and shorts @ 99 baht (S$4.30) from Hat Yai.
My hb woke up at 7pm! =.= He's really a pig! Went for dinner and he agreed to bring us to prawning (cos i told him i feel like prawning). Called XS and jio-ed them along. But when we reached there, IT WAS SO FUCKING PACKED lah, no place for us to sit down at all. So we decided to go for back up plan again, watch movie!
We watched 11:50pm 'The Ghost Must Be Crazy' at JP. Quite a lame show but the front part quite funny lah! Raeann was scare but she still wanted to watch. (Shit, she is over 90cm now, need to pay for movie tix liao!) I thought she will fall asleep in the middle of the movie, but no wor, she watched till the end. She kept using ZY's hand to cover her eyes. HAHAHA! I've discovered another daring side of her - 她敢看鬼戏! I mean, at least she didn't cry at all! :)