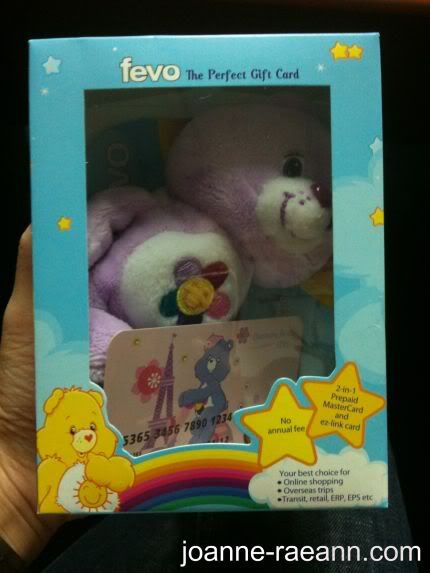 I just bought this!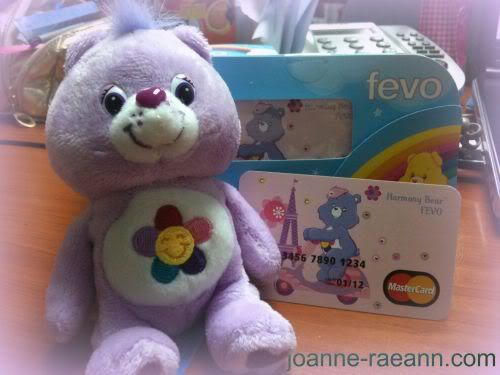 OMG OMG!
Isn't this cute to the max? :)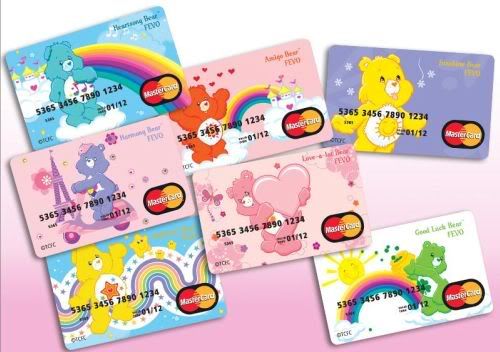 7 utterly cute designs made you spoilt for choice. Bundled with a 4" Care Bears plush toy too!
FEVO is a MasterCard branded payment card that allows the cardholder to make purchases and payments anywhere MasterCard is accepted, just like one would with a credit or debit card. FEVO can be used internationally, wherever MasterCard is accepted, including phone and Internet transactions.
0.3% REBATE ANNOUNCEMENT
Paying with your FEVO Prepaid MasterCard has never been more REWARDING!! For the year of 2011, enjoy 0.3% rebate off your bill when you make payment via the MasterCard purse in your FEVO card.
FEVO also now comes with an ez-link transit function, which means you can use your card to get around on local public transport and make payments at EZ-Link merchants island-wide.
Shop, dine, and get around town… all with the same card!
THIS CARD IS DAMN INTERESTING CAN! I didn't know there is such card around till today!
Things to note : After buying, you will need to ACTIVATE YOUR CARD
here
! You can also REGISTER YOUR CARD there so that you can top up your FEVO card online and protects you against card theft. I don't know how it works lah cos i haven top up & try yet.
I also don't know will i ever use it anot as i bought it only becos it's damn cute!
So cute, so cute! I feel like getting all the 7 designs leh! LOL