Last Friday, ZY brought us to Bird Park for prawning...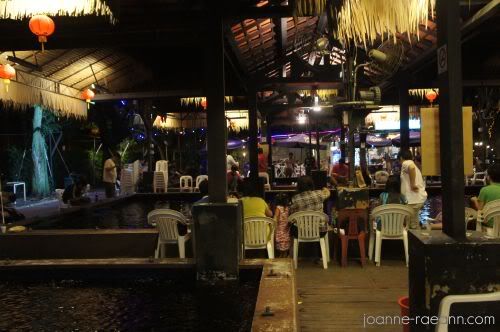 Back to this oh-so-familiar place again... Few years back, i was there almost everyday, after work!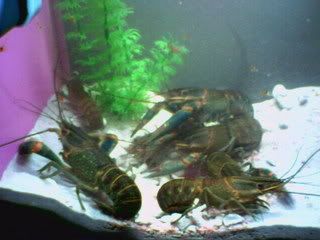 I went to search my previous blog & i found this pic of the lobsters i caught & brought home to rear in a fish tank few years back! :)
In case anyone don't know, this (Bird Park) prawning premise has been taken over/back by the previous boss, also the one at Bishan. The uncle still remembers me after all these years lor! Haha It's much cleaner at Bird Park now!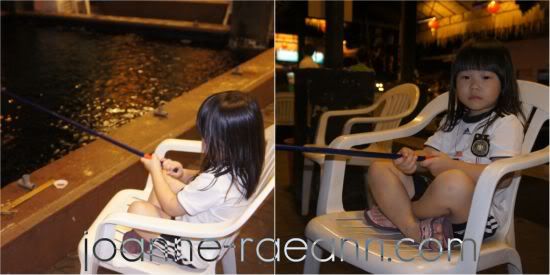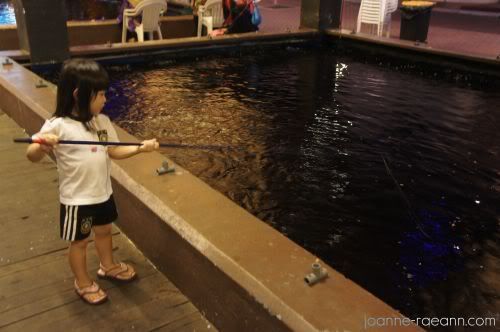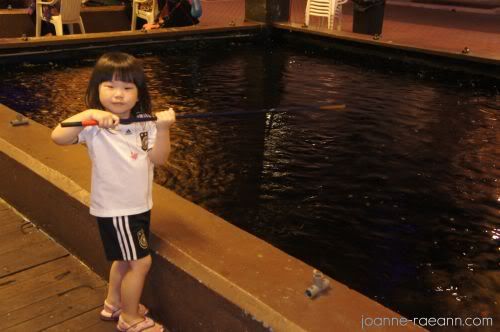 Funny Raeann looked so pro here!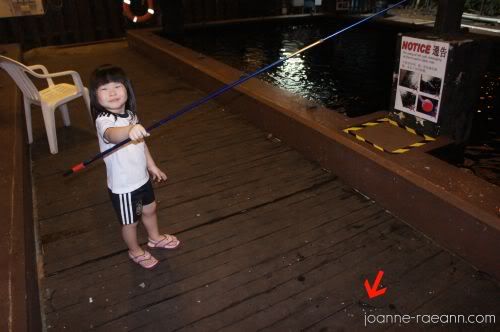 Oh! She caught a mini prawn! Hahaha No lah, actually is i caught it de! I'm still as pro as ever, caught 10 in less than an hour! =P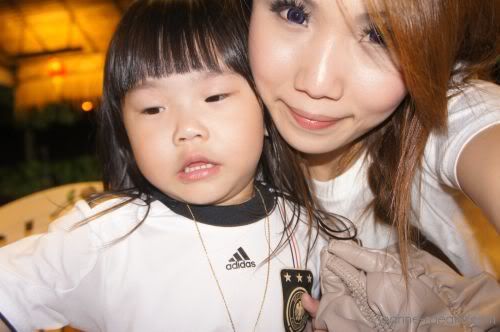 ZY was trying his luck on catching crabs! But after 2 hours, he still did not managed to catch any. =X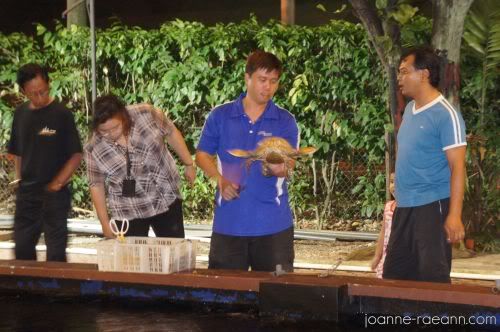 Putting crabs in when we just reached! ZY went to ask for one crab! HAHA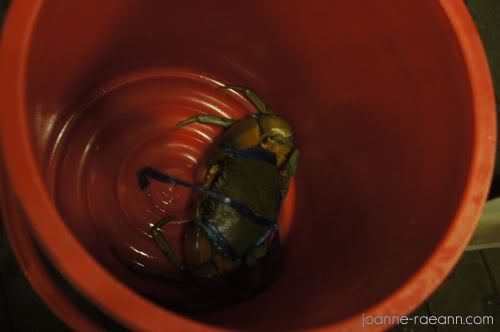 He gave us one! Then when we were about to leave, ZY went to ask the uncle for another one cos he complaint that it was so difficult to catch. LOL! The uncle is nice lah, he gave us another one.
Reached CCK at around 11+pm and ZY asked my MIL to cook chilli crabs (with that 2 pathetic crabs) cos he wanna eat! And my MIL really went down to buy chilli paste to cook for him!!! =.=
Sorry, i think it's so ridiculous lah. But one is spoilt, the other one is willing, so what can i say? Non of my business also.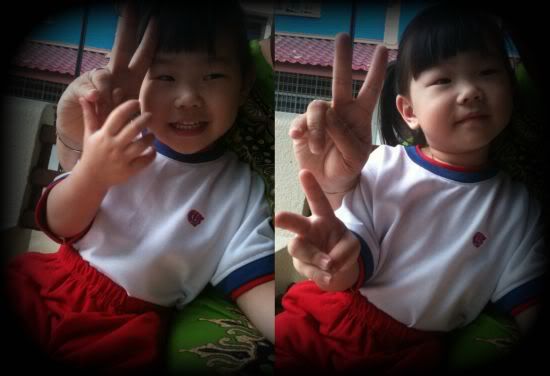 Ending this post with pics of cheeky Raeann! :)