How often did you girls change your cosmetic puff or sponge? Weekly? Monthly?
Do you wash it? With what?
When i was taking my Professional Make-Up Artist Diploma with Kimarie many years ago, my 'teacher' taught me to wash it daily with baby body shampoo becos we need to use it on different person during every lesson. Puff/sponge wasn't really that cheap last time and i was only 17 YO, no income yet. Since then, i've developed a habit of washing my sponges (yea, i've about 3) frequently & change it every 2-3 months.
P/S : Of cos, if you're rich enough, you can forgo this step and change your sponge weekly.
Okay, the purpose of this entry is to let you girls know...
I've found a GEM!!!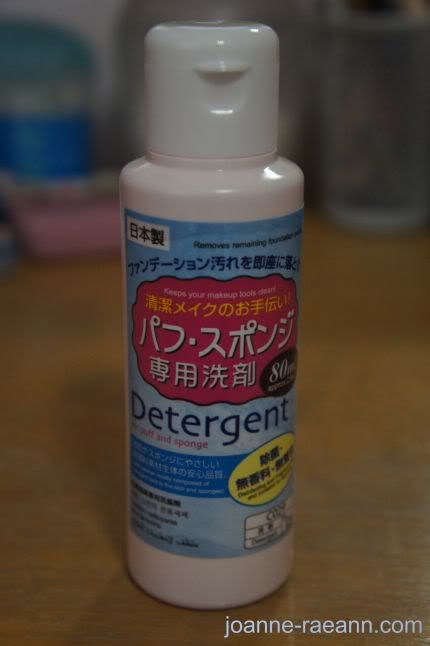 The magic puff & sponge detergent.
It really removes foundation/bb cream/etc, with just one wash. You can get it from any DAISO @ $2!!! I swear i'm gonna stock up more of it soon!!!