Wah lau eh, the delivery man is playing a joke on me lor. They called me last evening, said that they will deliver the wardrobe between 10am-12pm today. I waited and waited then they called me at 11+am, said that something cropped up and they changed the timing from 2pm-4pm. I asked them if they could come earlier, about 12pm-1pm cos i need to rush to office after packing. They told me cannot. Well then, i went to shower and come to office. When i reached office around 1pm, they called and said they will be reaching soon. =.= 很好笑 leh!
Just now when packing, i found this...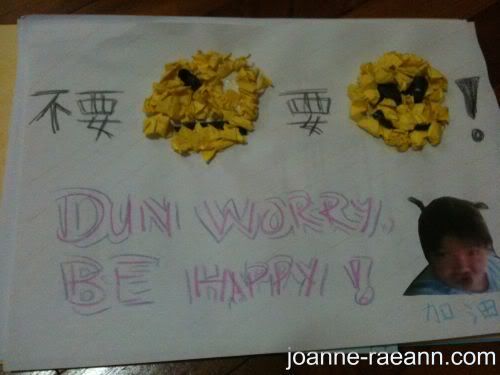 This was drawn by my sis during that time i was pregnant & scanned that Raeann's brain has 2 bubbles (down syndrome symptom) on it. I kept crying and refused to talk to anyone, i locked myself inside the room and she slotted this piece of paper under my door.

Aiya, this sis of mine, sometimes she's very irritating but whenever i need somebody, she will be there. Unlike my husband, he is never there for me!
From time to time, i can't stop myself from thinking, thinking how tough it is to be a mother... The fear & pain of losing, the emotional torment, the desperate moments when you can do nothing except praying & praying, i totally hate that kind of torture. Sigh
加油 to all the mummies in the world!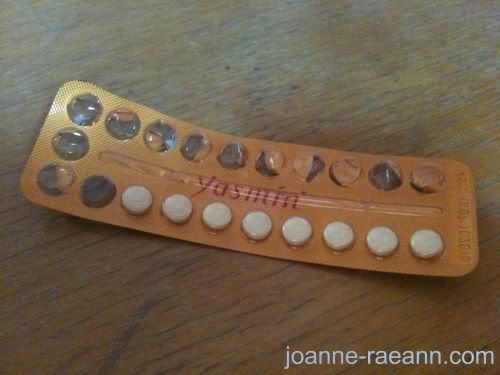 This pill made me fat! How come everyone's telling me there's no side effect??? BLUFF ME! From today onwards, i'm not gonna trust any contraceptive pills anymore.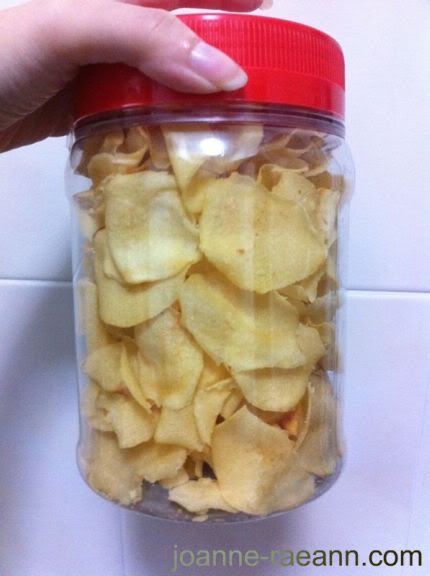 Meiling asked her hb to pass me this chips 2 days ago! (Thank you girl!) I haven tried it yet but she said it's nice! I forgot the name liao... I remembered she told me is a kind of PLANT though! Plant made into chips? Interesting leh! I cannot start snacking now cos i'm getting fat liao... Urghhhh!