But i'm late for work... Nope, i did not overslept, just that i vomit until strength-less, 真的很痛苦! Been vomitting every morning these few days, FML! Why on earth must i suffer these all over again?! Urghhhhh! The thought of it made me feel like KILLING MYSELF, i'm serious.
I don't think there's a need to guess if it's a boy or girl cos i've got a feeling... that i'm gonna have another baby GIRL! Heeheeheeheehee! You know, when i was expecting Raeann, i kept saying, "I WANT A GIRL" and then, i got a girl. :)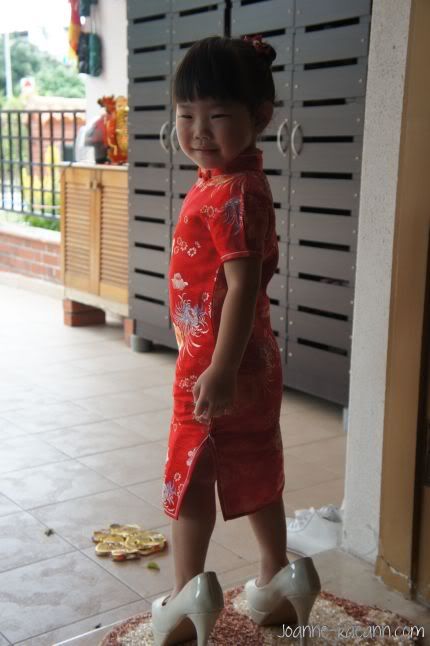 Imagine 2 "Raeann"? It gonna be FUN! Haha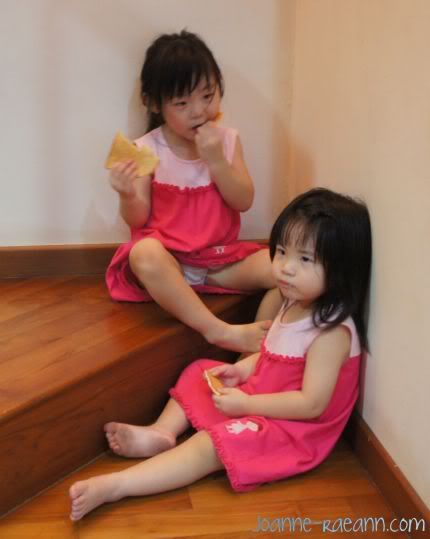 Just like my cousin, she got 2 sweet girls & i think they're so cute! My cousin's really ichiban lor, she has 3 kids now. Her last one is a 2 months old baby boy! And the BEST part is, she's only 24 or 25 this year, i can't remember! *salute*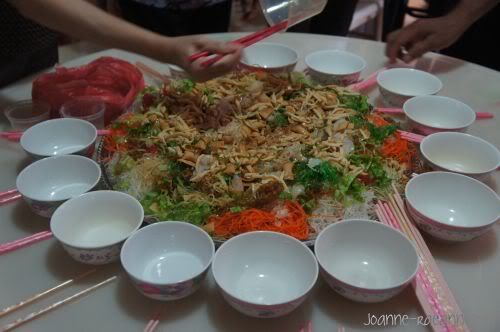 We will definately do this on 2nd & 3rd day of CNY with my dad's relatives.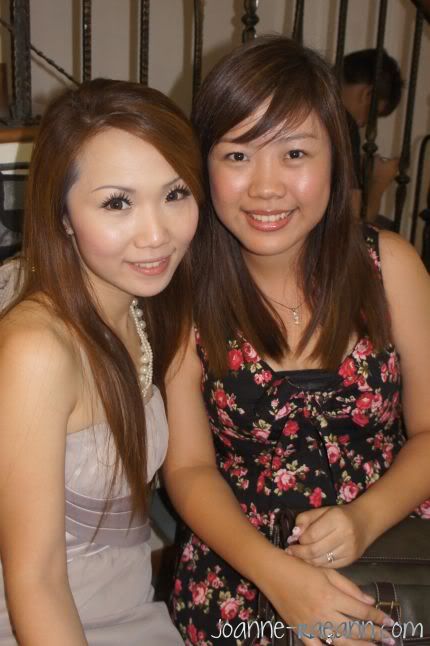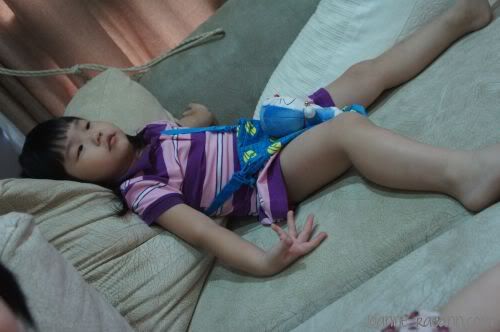 Making herself at home at Agnes's place on 初四.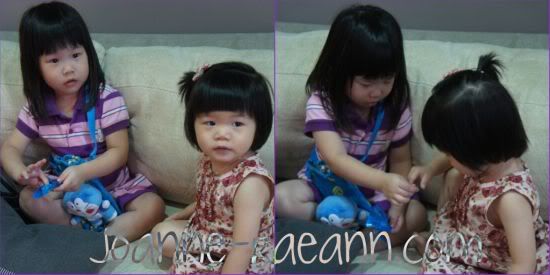 Raeann sharing her sweets with Ashlyn, so glad that she will dote on Ashlyn. =)
I'm so tired now, i want to sleep. I'm super duper nua today and my face's jitao chui! FML