My two bros and mum satisfied my craving by accompanying me to Jurong East for wanton mee! LOL! Even though my favourite stall is not open yet, there's another superb stall (which i think is better cos longer queue) there!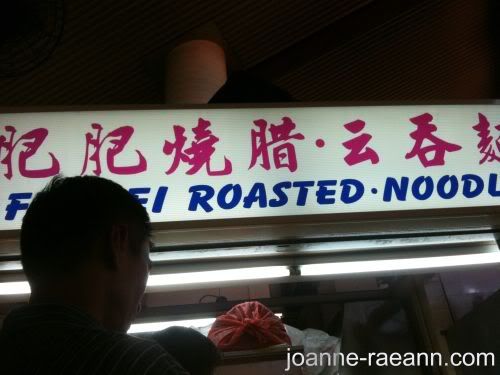 I wonder if this is the stall that Jaerio's mummy was telling me.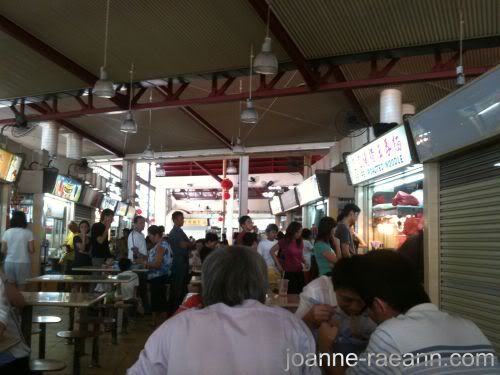 Look at the queue! SO LONG!
My mum don't allow me to queue and asked my bro to do the job! I went over only when he was 2nd in queue. LOL! My family loves me lah!
Bobo has been telling me that she wants to look after this baby for me! 听这先 lor! Last time she also said wanna look after Raeann for me de leh! Then who knows... THEY ALWAYS QUARREL! =.=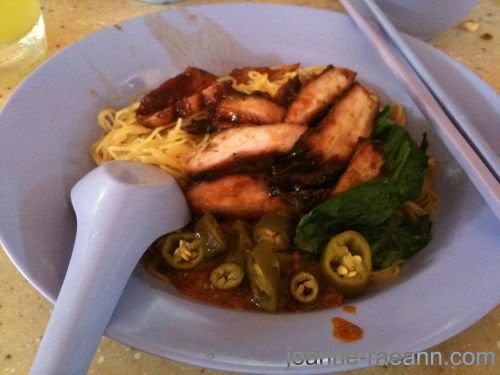 This noodle is super Q! Very cheap, don't know $2 or $2.50 only. I paid $13.50 for 4 plates of wanton mee, 1 plate of duck rice & a wanton soup. CHEAP RIGHT! Portion quite big, 吃的包 lor! I'm super full now! :)))
Did i mention before that i love hawker food? Cos they are cheap and usually nice de! Of cos, it will be better if there's aircon! =X
Since i'm so full now, i've some craps to show u all! HAHAHA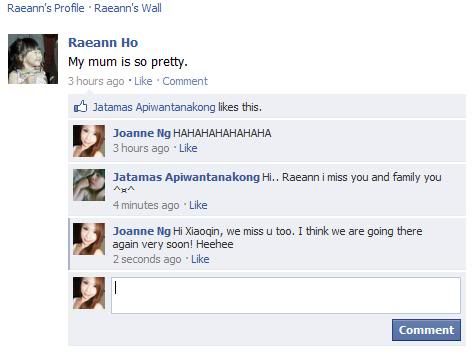 Raeann's fb wall. LOL