Attended Siew Lee's 21st Birthday party at Downtown East last Saturday. In case you all are wondering, Siew Lee is my cousin's gf. LOL
She dotes on Raeann alot de, so it's like no matter how 辛苦 i am, i need to drag myself out of the house to bring Raeann there!
I'm not kidding when i mentioned that I HAVE NO MOOD TO GO OUT AT ALL NOW & all i want to do is to sleep & laze at home! In the past, i'm always the one dragging ZY out. Now, ZY is the one dragging me out, he asked me, "why u always cope yourself at home?'.
Why? Hormones changing, am turning into another person liao. FML
Raeann enjoyed herself that day, as though it's her birthday! It's like no matter whose birthday, she always enjoyed herself like it's her own birthday! She loves to sing birthday song, she loves cake & she loves cake with lotsa cream!!! Kids.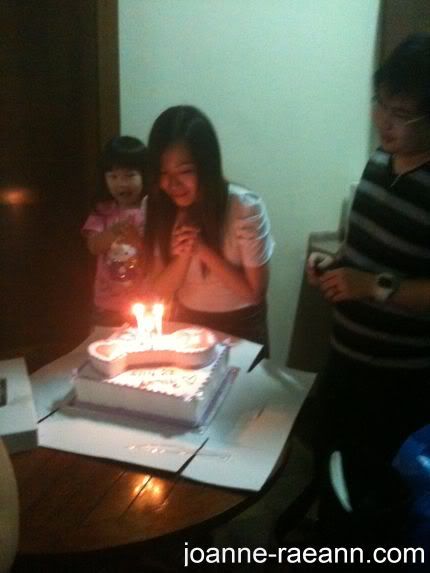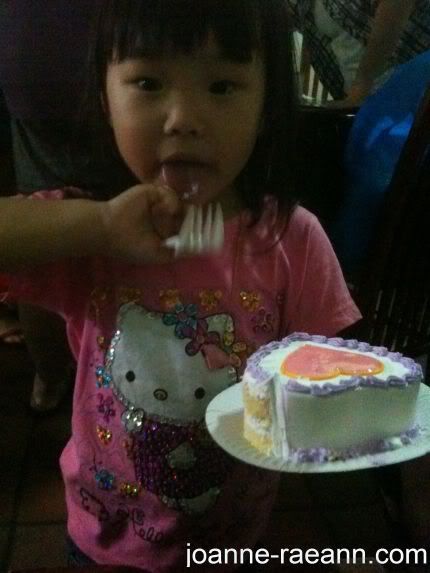 But she took the 'heart' filled with cream instead of durian! I hate cream ttm but i had to try my best to finish it up for her! No choice what, mother is just like a rubbish chute, finishing up what her kids can't finish. Sigh! But then again, i won't force myself to eat if i'm really very full already, cos i vomit very easily, since young. Raeann got my this gene! LOL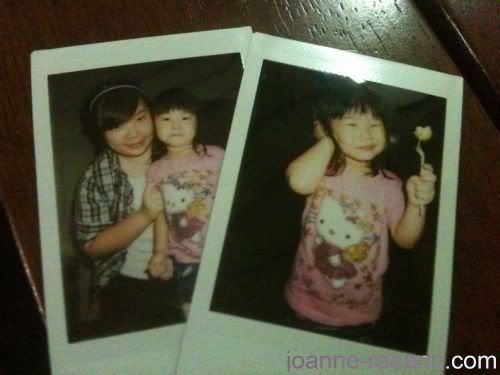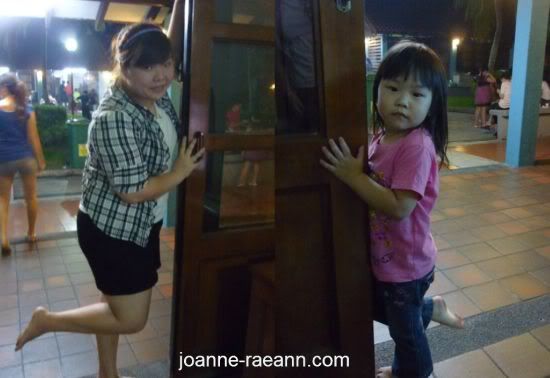 She just wants to imitate how her Bobo yiyi posed! LOL! Any similarity?
I named this college 'Sameface', HAHA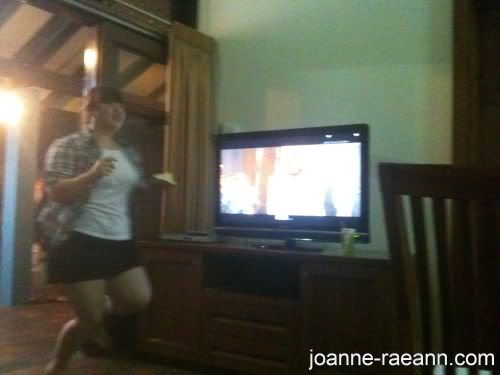 See this fat ostrich! ZY asked her to change the TV channel and she did this lor!
I don't know why the hell i did not bring 'dua leng kong' there that day??? Must be still dreaming!