It was SS's birthday & we decided on an impromptu dinner at the very last minute when i called to wish her 'happy birthday'. I asked her to ask XS along! So it was supposed to be only 3 of us + irritating Raeann (they insisted me to bring her along but i guess they regretted! LOL)!
But actually, i was supposed to meet ZY for dinner de. When he called me, i told him i'm meeting the girls for dinner and asked if he wanna come along, cos he can take care of Raeann while i get to talk with the girls mah. He said, "if hamster go, i go lor". And yes, everybody went! It became a 8 persons dinner affair instead (with XS's maid). LOL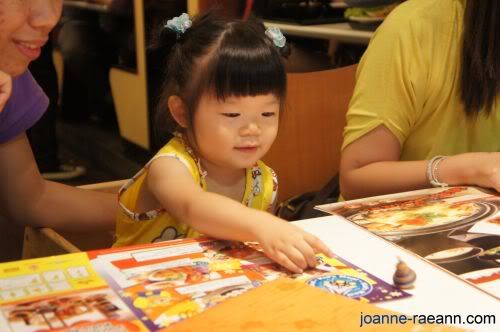 I think she looks 99.9% like XS in this pic lor!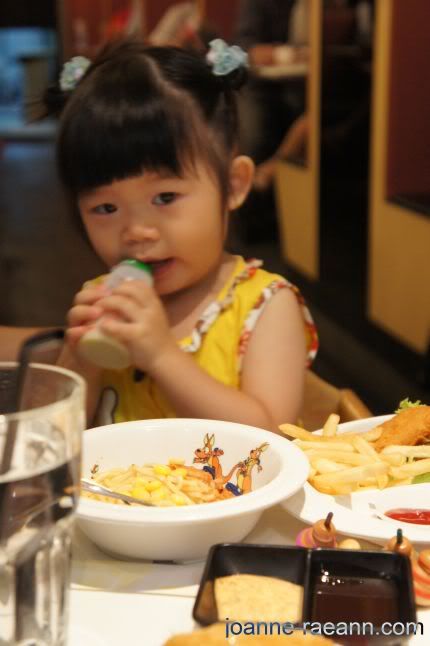 Cutie Ash, her hair very stylo!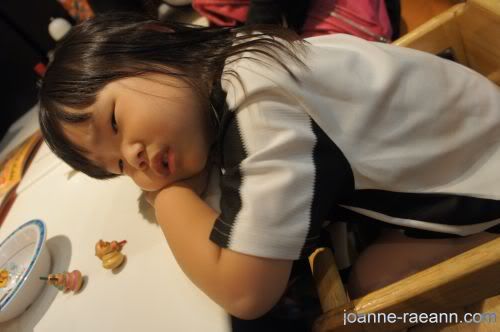 This girl is so so so so so SUPER irritating! She doesn't want to eat Ichiban and insisted going to Cafe Cartel. ZY had a hard time coaxing her, she was there fussing, whining & throwing temptrum. SS wanna give her a slap already, me too! She said she never seen a person so irritating before! I think so too! Super frustrated! I really got no mood to discipline her anymore! She don't listen to my instructions nowadays. When i say NO, she will purposely do and show me, like trying to test my patience like that! WHY WHY WHY, WHY LIDAT! Sigh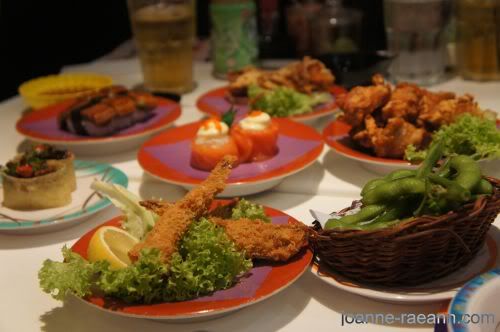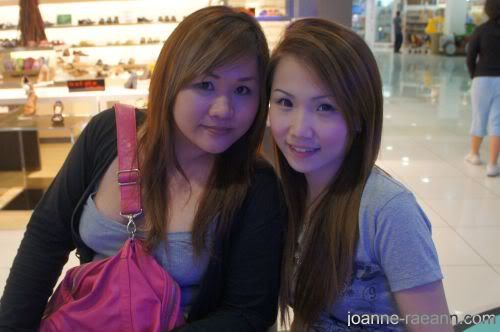 Very plain me!

XS & me were damn nua last night, that's why no pic of her! LOL
And last but not least, HAPPY 27TH BIRTHDAY, Ms SS! =D