Wanna take a look at my horrible tummy now?
Please don't get a shock!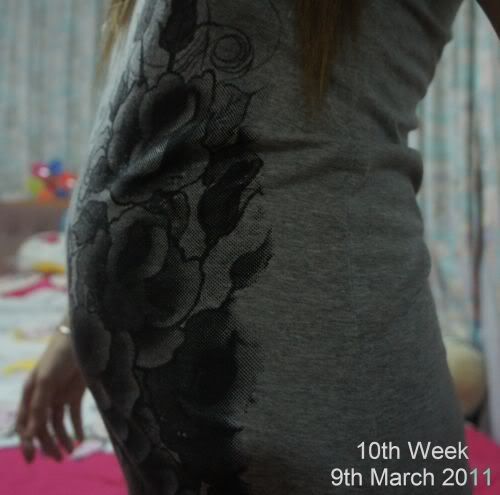 FUCK MAN, it's growing way too fast lor! Cos i remembered when i was having Raeann, at 10th week, my tummy is still very small de lor! And FYI, i've flat tummy when i'm not pregnant! *sad* As a result, i cannot fit into all my shorts anymore! :(

Showed it to Raeann last night and she asked, "why so big wan?". I told her, "it will get even more bigger lor".

Will my tummy explode this time round?

P/S : Be back shortly for delicious & cheap Thai food post! Editing the pics now! :)