Hi all, i'm back from the 2 days 2 nights cruise yesterday! We were soooooooooooooooooooooo tired that we wasted 1 night on the cruise to sleep! FML lor, i really wanted to try that Japanese supper buffet leh! But we couldn't wake up! TOO TIRED!
P/S : Didn't have the mood to take much pics, so, yeah, will only post 1 entry about this trip!
We reached Habour Front quite early as we wanted to avoid the peak hours jam. ZY & Raeann were hungry so we sat down for some prata first. ZY kept asking me to eat more, eat more cos he said i've got baby now. But i'm already so fat lor, i need to control abit (don't eat when i'm not hungry) man. Maybe he don't think i look that fat yet? But all my clothes can't wear liao... :(
After eating, still early, we went to one shop that sells all Doraemon stuffs...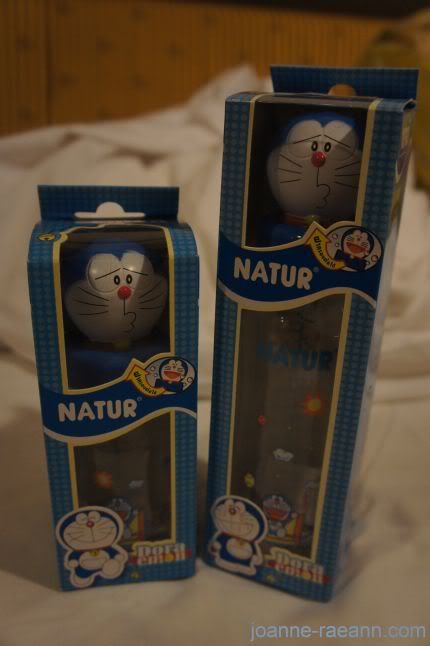 He bought these for his 2 darlings... But i'm trying to stop Raeann from using milk bottle now!!!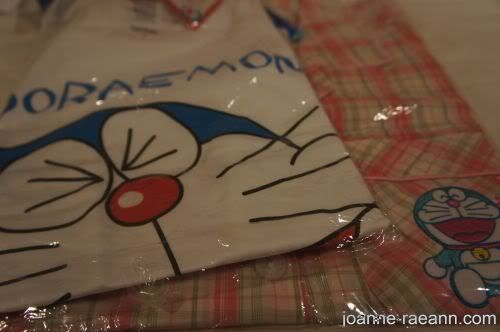 The tee for Raeann & the pyjamas for me (for my delivery/confinment).
Raeann is very sweet lah. She kept saying she wanna share all her toys with her meimei & wanna buy this buy that for her meimei. She seldom share her stuffs de lor! But i'm thinking, "what if it's a didi, how?" Damn headache! I really hope she will love & dote on her sibling...
You know, before going up, i told ZY to win more money cos i wanna buy new bras, all my bras too tight liao... (Suddenly, my boobs grow!) And yes yes yes, i can buy plenty of new bras! LOL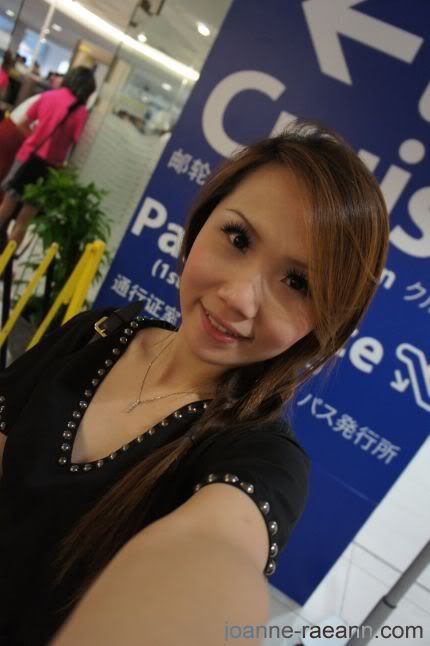 While waiting for the rest to arrive before check-in...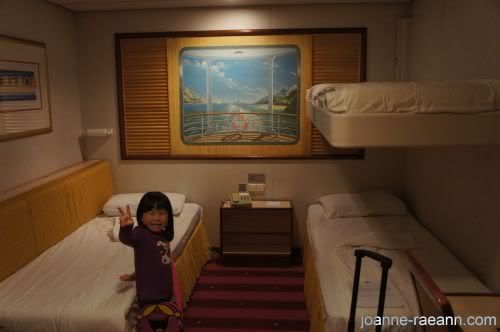 And this is our cabin!
For those who are interested to know, ZY used his RWS points to redeem this cabin for FOC. I think there's a promotion going on now, 40 points = 1 cabin. And 1 cabin is for 3+1 paxs. The 4 paxs only needs to pay the seaport tax of $74 per pax.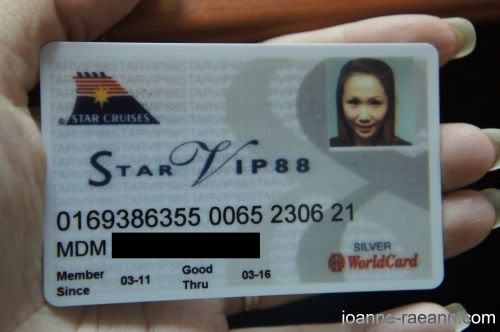 And if you're a silver card (or above) member, you have an additional rebate of $24, which means you only pay $50 for the seaport tax. Card & photo made & taken on the spot. FML man, i'm termed as a MDM now. And FML again, they input my name wrongly. I already have a super awful chinese name, they made it worse. TMD! Stupid ZY kept laughing at me!!!!!!!!!!!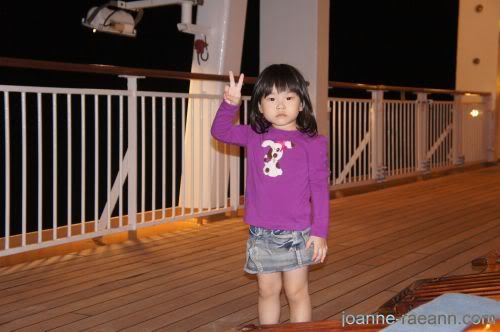 Taking a stroll after dinner is shiok max!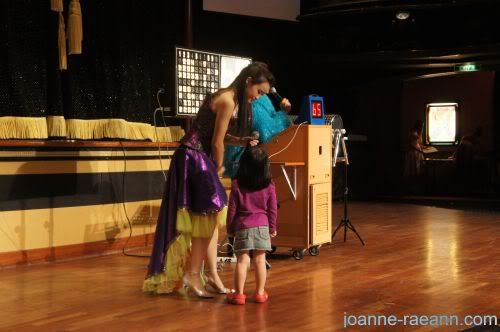 Brought Raeann for the BINGO game! Too bad, we didn't win anything!
And... Raeann said...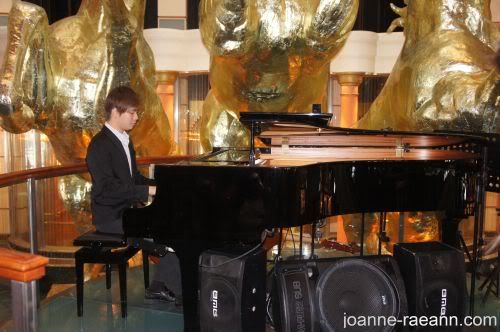 This painist is her
偶像
!!!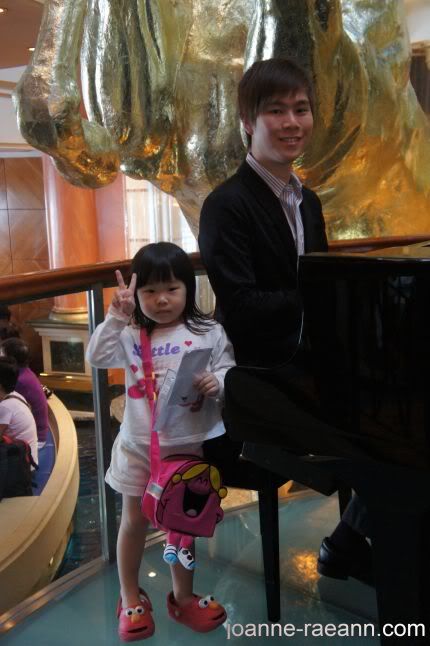 Super buay tahan her lah! 3 yrs old got 偶像 liao...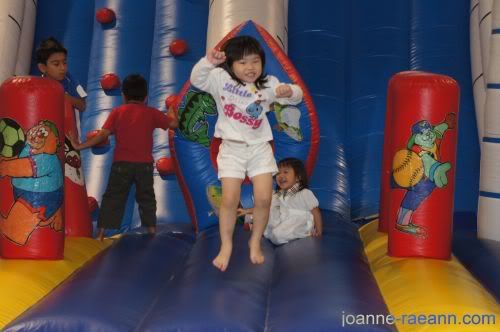 She enjoyed the most!
I'm gonna check out the price of Royal Carribean, cos i told ZY & Raeann that i'll treat them there! Please be cheap! =X