I've been craving for tom yum goong & Thai food for a long time & all i remembered was the one i had at Bencoolen with Patsy & XS during my clubbing days cos i posted it on my blog & i happened to read it that day. I totally forgotten about that one at Yishun until ZY said that he wanna bring us there yesterday! HAHAHA! He can read my mind? Or he's also craving for thai food? :)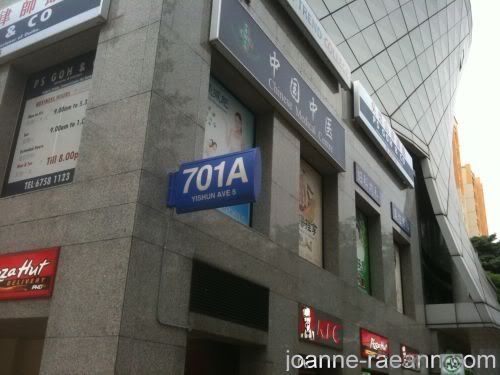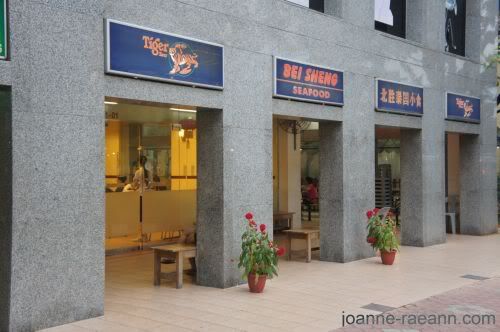 They have 2 outlets at Yishun, one air-conditioned, the other one don't have. The one we went is at Blk 701A, the air-con one! But even though it's air-conditioned, it's still very cheap!
Don't get a shock of what we ordered for 3 paxs portion (Bo, ZY & me).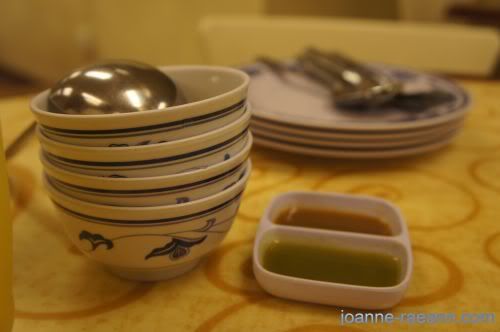 Their special chilli.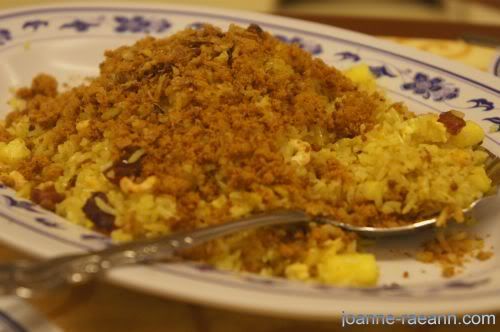 I got my wish, pineapple fried rice topped with lotsa pork floss. YUMMY!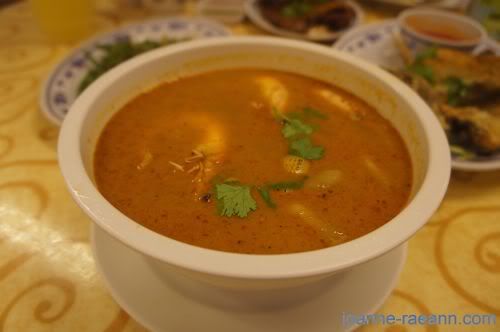 Tom Yum Goong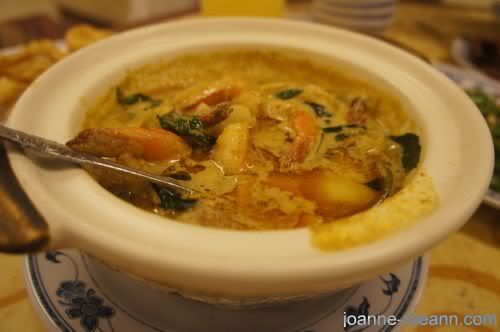 Curry Prawn. MUST ORDER OK! Very nice!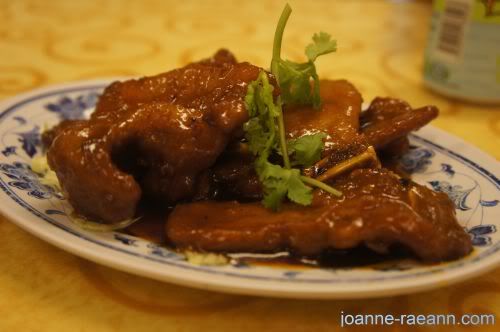 排骨王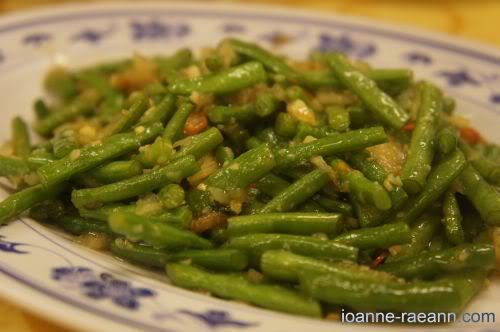 四季豆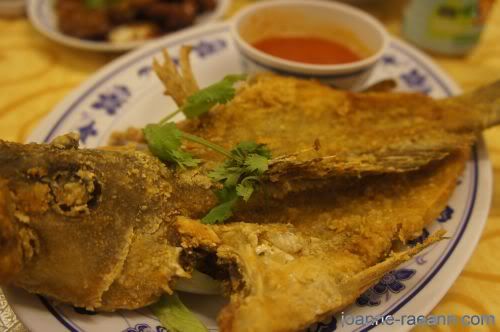 Sweet & Sour Fried Fish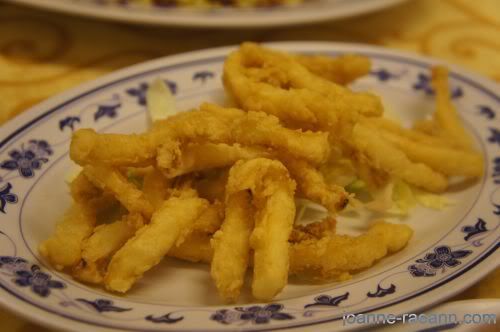 Deep Fried Cuttlefish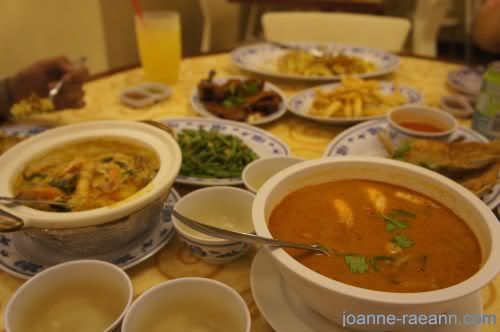 I was kinda surprise that we managed to finish everything up! Clean clean ah!
And guess how much is the bill?
$54 - $2 (discount) = $52 ONLY
!!!!!!
CHEAP RIGHT?! My treat! Heehee
Another good thing is, they serve all the dishes together, pipping hot! So we don't have to eat & wait, eat & wait, wait until full liao.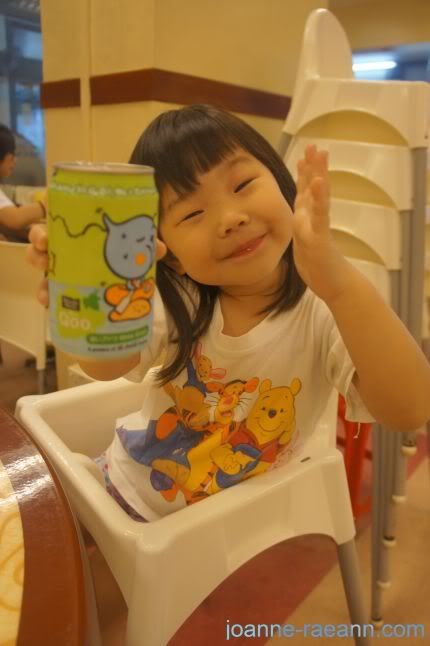 Qoo wants to find spokechild anot??? She always order Qoo everywhere she goes lor! (But alot of places don't sell Qoo de leh!) I wonder why she knows about this drink? Cos we never drink Qoo de leh. And becos of her, i started to like Qoo now too cos we always share a can!