Oh yeah, i'm back from the 'Land of Smile' (is Hat Yai consider it too?), with quite an heavy heart. Received a bad news upon arrival, very shock, R.I.P. friend. Sigh. Life's really unpredictable, cherish everything & everyone you have.
As usual, i can't bear to leave Hat Yai yesterday, even though the weather is really killing me. It's so bloody fucking hot!!!
These are only PART of the loots i got back from there, 1/2 have already packed into bags to give to friends! =) I know i'm very messy this time round, i'm lazy to place it nicely & took pics of them seperately. Sorry lah, a pregnant woman is a lazy woman (i'm only saying myself). LOL
I spent a total of 12,000 baht which is about S$480.00. I still have balance Thai baht left but too bad my luggage is already overweight (about 30 kgs) & i can't walk any further. My mum said i'm already very 'powerful' cos the amount i walked is already considered ALOT cos i'm almost 7 months preggie now. Baby is very very excited too, dancing in my tummy almost everyday. Heehee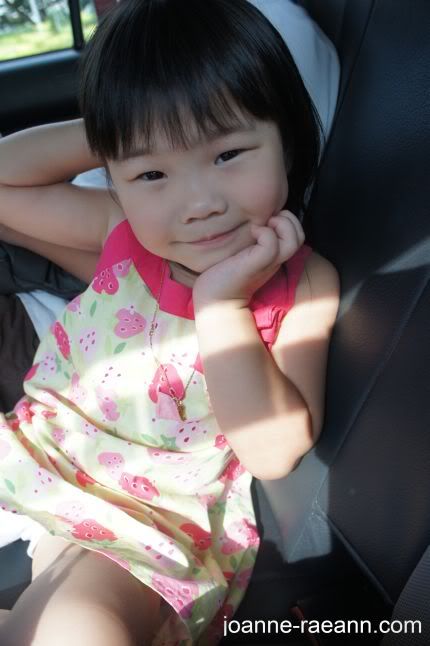 Raeann was very very excited & happy too!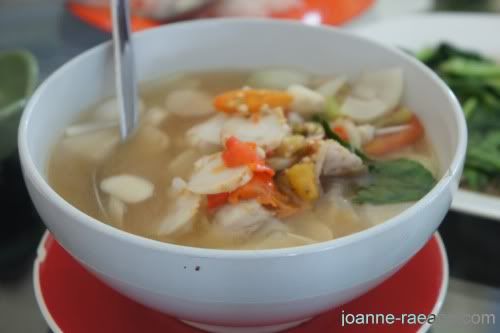 I had the BEST tom yum kung in the world! It's very very very spicy, i love it!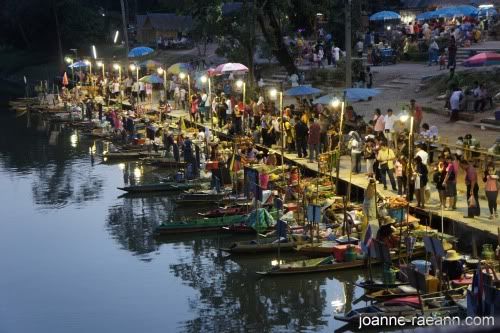 I caught the most scenic view of the floating market!

The birthday presents Raeann got for me, with a very sweet greeting early in the morning.
Did i mention that baby love grapes? I can eat the whole bunch of grapes myself now lor.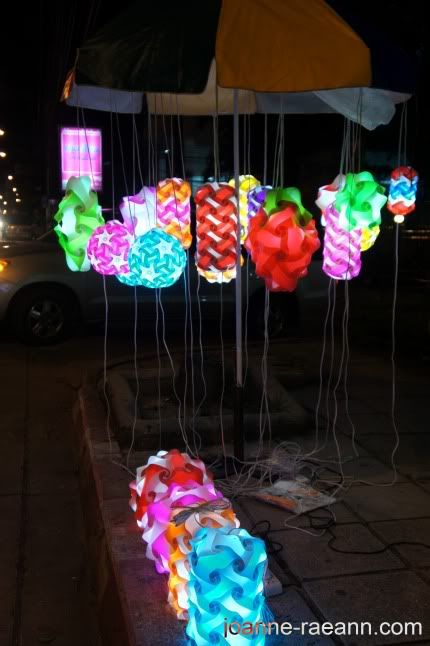 The very chio light which ZY's thinking to import it to sell in SG. It's really very pretty for house, room or shops decorations. We managed to carry 2 of them back! Anyone interested?
Raeann went up to perform this song with a live band. VERY NICE leh, this song!