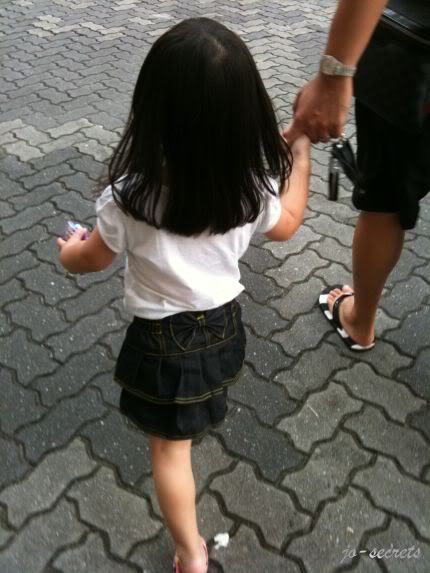 Cute not? I thought of importing this back to sell!!
Range from $15.90 - $19.90, there are thick denim mini skirt, shorts, jacket, vest & etc.
Will anyone buy??? Advice appreciated!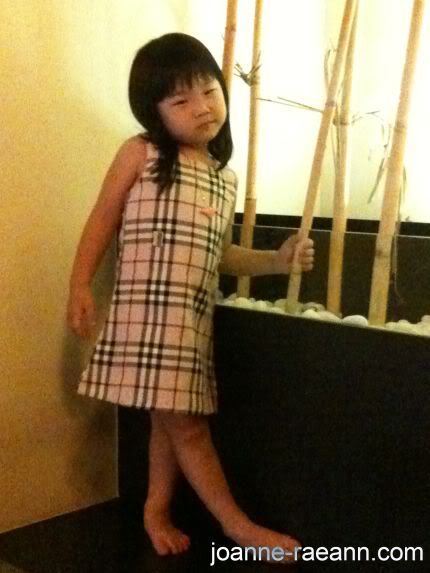 Becos she's so tom-boyish & thus, whenever she's willing to wear a skirt or dress, i'll be over the moon. This morning, she chosen this dress herself becos she wanna tag along with us to town to sign some documents. Yeap, it's holiday today. Yesterday, she overheard us saying that we're going to meet Cheryl in town and she damn fast, she said, "tomorrow i wake up earlier to bathe then i wear a dress to follow you all go ok?". HAHAHA! Of cos her
forever-doting-her
dad agreed lor!
And yes, we went to
Yokozuna Japanese Restaurant
for lunch just now! Still as yummy as ever! If anyone read Bong QiuQiu's blog, she did some recommendations on her blog too. Cheryl said their Yoko Yoko is really good & the best part is, you can't eat it anywhere else! =D
GO TRY! GO TRY! Sure won't regret de!
P/S : Meiling!!! I saw our pic up on their board! OMG!