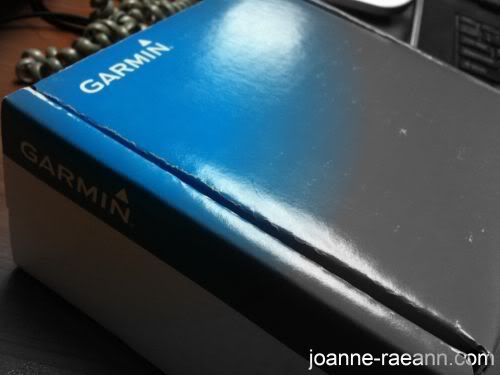 This is my latest 'toy' sponsored by ZY, i forced him to pay. Ha!
If you still doesn't know what issit, it's a GPS. Oh well, i've been thinking for years, don't know whether to buy or not. Nope, it's not becos i'm stingy as this is not very expensive, only $200+. The reason why i don't wish to get is cos, i don't want to depend on it & become a 路吃.

After all these years of driving (without GPS), i've recognised quite alot of directions & landmarks around SG. But one thing i can't deny is, after i'm married, i depend alot on ZY now (only with the road directions hor, other than that, i'm proud to say, i'm very independent) becos he's just like a GPS too. So whenever i'm with him, i need not look out for directions for him as he's very familiar with SG roads. He should be a taxi driver, HAHA!

And also, SG roads are ALWAYS changing, changing & changing. I might recognise it today but it will change most probably half a year later. That's why i think it's better for me to get a GPS now.

My brother is helping me to DL all the maps and cartoon characters inside, it's super cute, i swear. I can have spongebob, super mario & etc around like this...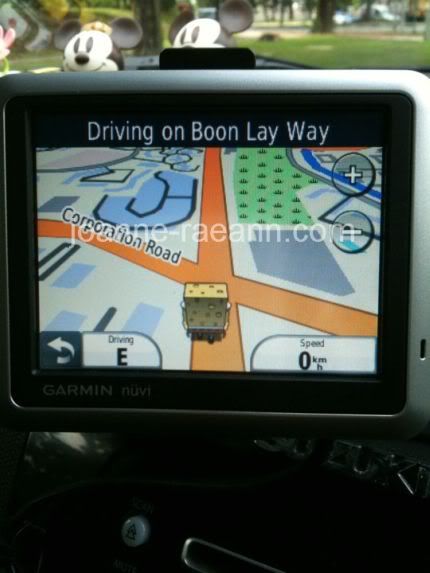 Super cute right? This is from my bro's car, mine still not done yet!
I paid an additional $20 for the road traffic one. So, where and when there is traffic jam, they will inform me also! Nice!
Then again, I NEVER GO OUT WAN LEH, i always go out with ZY during weekends only, so this GPS is kinda redundant, hahaha!
Ya, i've got no friends, nobody ask me out. I need to go FB and post on everybody's wall and tell them i miss them and ask when they wanna meet-up liao!

I'm just kidding! ^^