Anyone attended the GO Carnival at PA last Sunday??? I did! Did you guys saw Yam Ah Mee??? I did not! :(
I went there just for him leh, but i didn't see him at all!!!!!!! Why he bluff a 7 months pregnant lady? The sun really almost killed me, it's so bloody fucking HOT! I was outdoor for about an hour then i hide inside the sheltered area but still perspiring profusely. Sigh
I thought he will be the one who gave out lucky draw prizes, but it's not him. We had to leave before the final lucky draw due to the sudden heavy downpour. So, who won the iPad2? LOL
Then i saw Mr Brown's tweet, Mr Yam was at ION dancing at around 5pm, so i'm certain he's not the one giving out the lucky draw prizes at 4pm. So, why it stated there that he was the guest of honour??? Aiyo, very misleading leh.
Maybe he was there... for 10 minutes and i don't know where i was during the 10 minutes. Since i'm unable to take picture with him, i took a picture of his picture! HAHAHAHA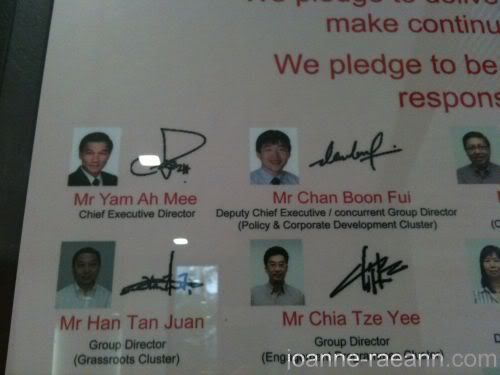 To clarify, i'm NOT in love with him lah. Just that people around have been raving about how friendly he is, so i think he should be a fun person IRL. And in case you don't know, he's married! His wife is also a very friendly person! Hee
But anyway, it's my first time attending such carnival and i really did not expect the crowds. So many people lor! I thought most people will hide at home due to the scorching hot sun but well, seems like alot of Singaporeans love outdoor activities.
♥♥♥♥♥♥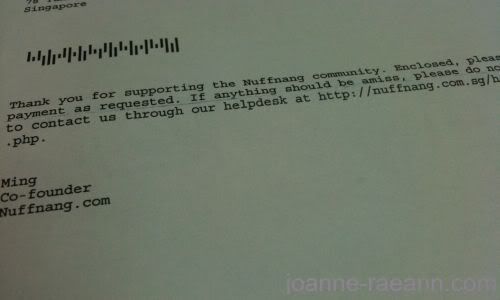 Once again,
Thank You Nuffnang! :)
And of cos, my readers & haters. Without you guys, this blog won't survive!
Read more and love/hate me more please! LOL