OMG OMG, i'm into my 35 weeks now and baby is gonna be out in another few more weeks!!! I'M VERY SCARE, i don't know why. I wasn't so scare during my first time, maybe becos i know nuts about the procedures then. Now that i know how it's like, i feel scare cos i don't like to go through it again. Sigh!
I'm starting to feel acute pain at the bottom of my tummy now, i don't know what kind of pain is that, but it comes and goes, very intensely. Dr Tho said it might be contraction pain, but i don't think so? No idea!
I haven pack the stuffs to bring to hospital yet, please don't come out so suddenly. I hope to celebrate Raeann's birthday with her on 12th Sept lor. Been telling her everyday that she must behave when i go & give birth, cannot cry & when i come back, i'll bring a baby back to play with her (cos she has been asking for a baby since 1-2 years ago). She has her wish come true! My duty is done, it's time to do something for myself liao! :)
When should i start my maternity leave huh? I don't wanna start too early cos i'll be damn bored at home!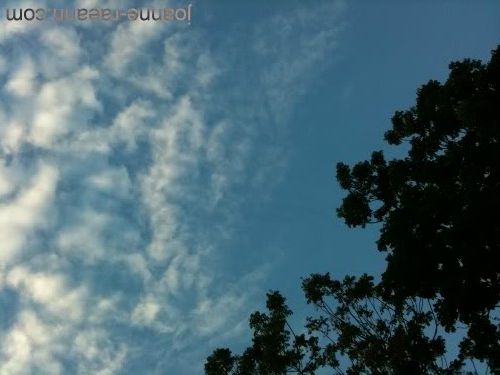 Beautiful sky/clouds/view from the sunroof!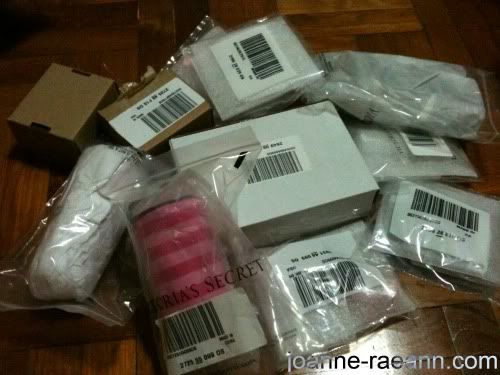 These are all the beauty products that i ordered!
Thank god i only ordered 2 apparels lor. Know why? Cos i thought i'm like a giant now so i ordered bigger size but who knows, i can even fit into the skirt and dress now! I gave the skirt to Bobo liao, see lah, even she can wear. LOL! I might be doing another round of VS during my confinement days, see if i'm free anot! Shopping is addictive!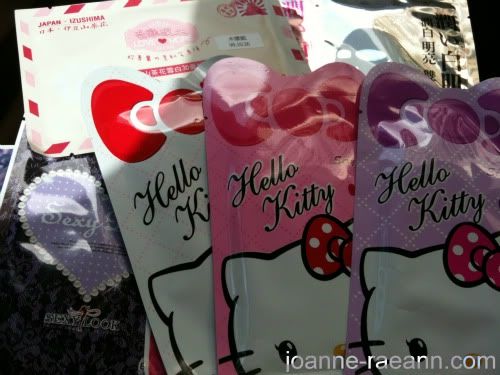 Passed Karine her dresses last Friday and she gave me alot of masks!
The Hello Kitty one is mad awesome! With lifting and firming effect de hor! It will be launched during Sept! :)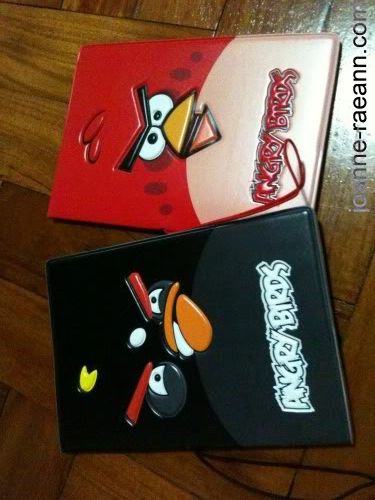 Our new passport holders!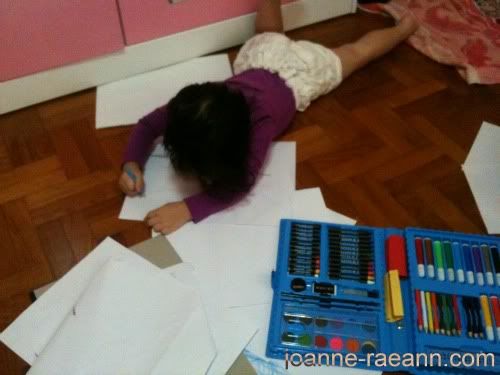 My girl practicing her own name with her new box of art kit!
Thanks to the school & my aunt, she can write her full name now, without any aid!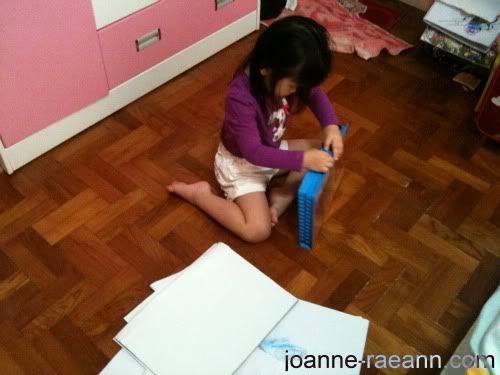 She wrote 2 times and she said she very tired liao and proceed to keep her things. LOL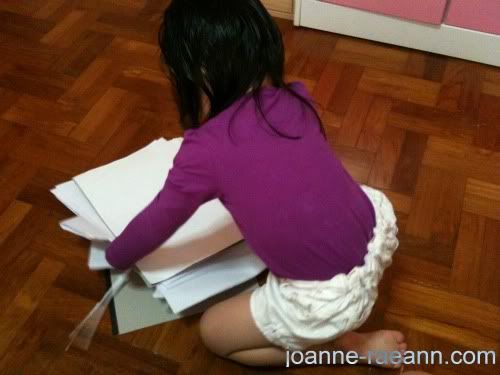 I'll always make her keep her things back otherwise i'll throw them away. But she doesn't do that everytime lah, depends on her mood one. Now better liao, she will automatically keep her stuffs without me saying. I want her to learn to take care of her belongings lor.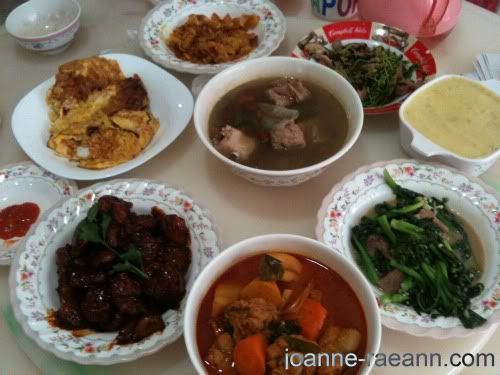 Yesterday was cook-a-pot-of-curry day!
No wonder my SIL tweeted me early in the morning that she's cooking curry lor. I mean, i do heard of people spreading it around but i didn't look into it becos i don't know how to cook so i didn't really bother much until she told me! So, how many of you had curry yesterday? LOL! Wonder who invented it...
GIVE-AWAY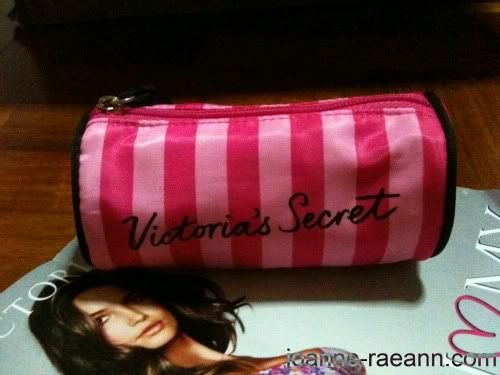 I think i mentioned about giving something to a reader from my VS loots right?

Yes, this is it! A mini cosmetic pouch from VS!
How to win?
Leave a comment stating your name & email.
One winner will be selected randomly on 31st August 2011, 12pm.

♥♥♥♥♥♥
P/S : I've some brand new Ginvera products selling cheaper than retail. Any takers?




1) Green Tea Marvel Gel (R.P S$16.80, my price S$12.00)

2) Green Tea Whitening & Refining Fluid (R.P S$7.80, my price S$5.00)

3) Green Tea Jade Dark Eye Circles Roll Away (R.P S$18.90, my price S$13.00)

4) Green Tea Intensive Whitening & Spot Corrector (R.P S$12.80, my price S$10.00)

5) Green Tea Refreshing Brighten-Up Day Cream SPF15 (R.P S$16.80, my price S$12.00)

6) Green Tea Repair & Nourish Night Cream (R.P S$16.80, my price S$12.00)

7) Green Tea Whitening Complete Cleanser (R.P S$6.80, my price S$4.00)