Counting down : 4 weeks or lesser
Greeted by a bowl of boiled birdnest this morning (and probably, the whole of this week), life's great! :)
Been having good food the whole of last week, despite being unwell. My mum & ZY kept bringing me for food, food & food. So thankful for that!
I must eat whatever i want now cos in few weeks time, i need to 戒口 and eat those boring confinement food for a month or more. I hope my C.L don't let me down, cook me delicious food so i can 'enjoy' my confinement.
Friday evening, mum jio-ed us & her friend to JCC for salad buffet... (Kinda miss JCC, used to work there during my teenage days. Wonder how's everybody now?)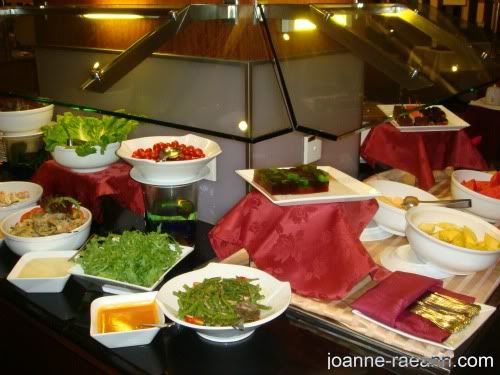 My intention was really to eat only the salad buffet cos i wasn't too hungry.
Had Jalan Sultan prawn noodle for late lunch that day!!! But ZY asked me to order a set of Fish & Chips cos he said he was very hungry and he can help me to eat my leftover.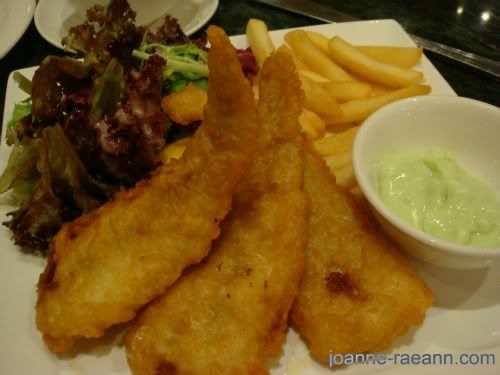 I only ate a piece of fish and the rest, he finished it up!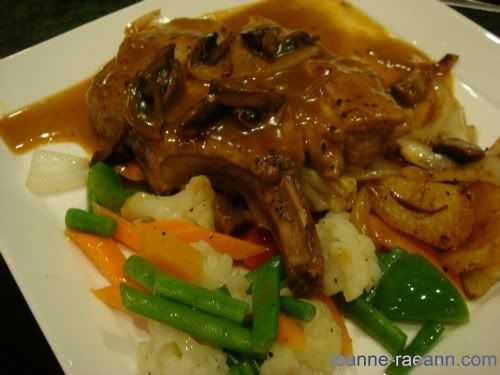 Plus his set of pork chop! *a round of applause*
Really amazed by his appetite that day cos before that, he was finishing up all the Old Chang Kee. And besides the main courses, we still ate from the salad buffet bar. I think he's the one pregnant instead. LOL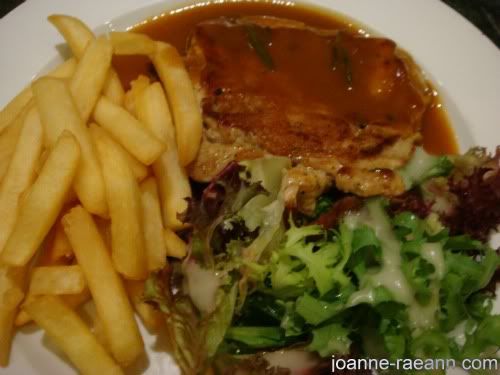 Bro's chicken chop.
Saturday noon, after voting, i had craving for 蚝饼 (even tho i don't eat oyster, lol) and ZY drove all the way to Jalan Besar to buy the 'bagus' ones! Alot of people, popular de! VERY NICE LEH!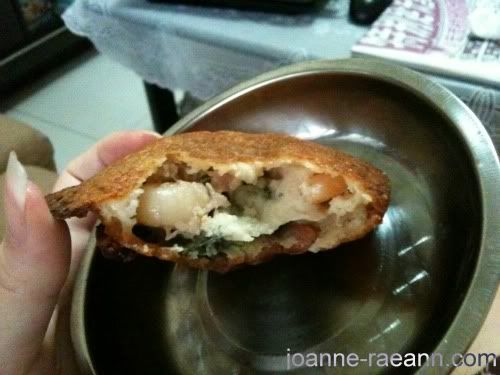 Prawns, meat, oyster, peanuts. Good de lor!

Stayed up till around 2am that night for the result, didn't get to see my idol cos he came out at only 4:23am! Glad i didn't stay up till morning for this kinda disappointing result... My vote went to Dr. Tan Cheng Bock but so sad he didn't got it! :( But whatever lah, life goes on. Hope there won't be any price hike soon!
Poor Yam Ah Mee, he has to stay up till so late! LOL
Here's his latest remix! HAHAHAHAHA



Steady lah him! Dance so well! Heehee
Sunday noon, we ran out of places to go, XS jio-ed us to those indoor kids playground but since it's the last day of lunar 7th month, we didn't wanna hang out till too late. ZY suggested to bring Raeann to watch Cars 2 instead.
Saw two Sec Sch friends outside the cinema (in my ugliest state with bare face), we happened to watch the same show! Nice meeting & chatting up with Weiling cos i think i haven seen her since we left Sec Sch, but we still got alot to chat about leh! LOL!
Then this Raeann ah, waste $ one, fell asleep when the show just started! Haha! Always the case, either eating or sleeping only!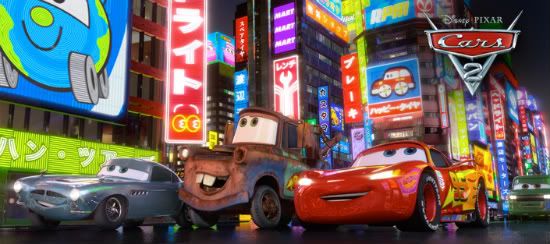 Cars 2 is quite funny & nice leh!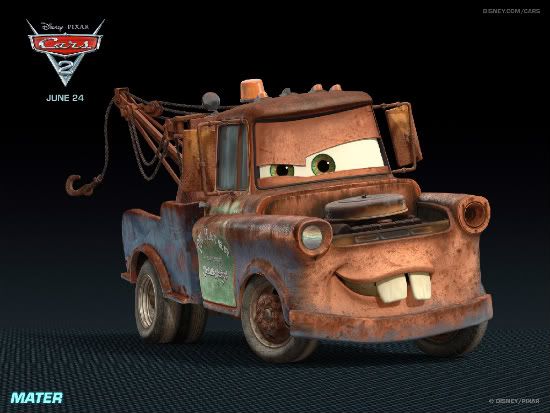 Liked Mater the most! He's so cute!
Can't wait to catch Smurfs next week! =D
We can only watch cartoons becos we bring Raeann everywhere we go! No chance to go par-tor at all lah!