Raeann used to be sucha smiley baby, how come she isn't so smiley now?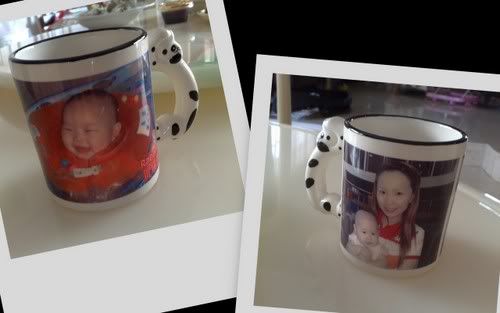 Found this pic inside my laptop! And i suddenly remember i've this cup!
I miss her baby time. I think babies are the cutest when they're around 6 months - 18 months!
I love kids but i don't like to look after them! =X
♥♥♥♥♥♥
Last night, Raeann saw her dad wearing a McQueen boxer and she said, "i also have one lidat". Seriously, i cannot remember lor, she has too many clothes, if i'm able to remember all, i'll be genius. LOL! Then i went to dig, eh, she really has one similar de, ZY's sis gave it to her de! And she's so happy, to be able to wear the same as her daddy...