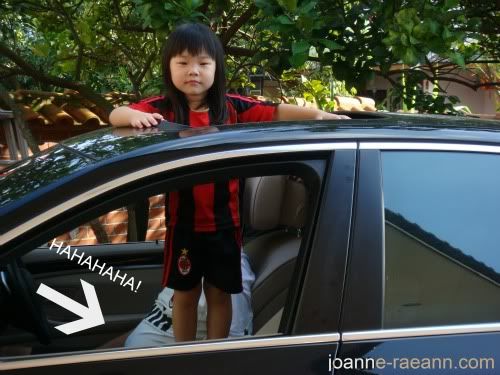 5 months pregnant!
I've no right to laugh at him now cos i'm not any slimmer. I know where i stand de!
But as usual lah, he reminds me that i'm very fat EVERYDAY. Oh well! I am lor, but there's nothing i can do now! At least, i'm only fat when i'm preggie. And trust me, i'm not gonna allow myself to be the same after i give birth. It's damn scary!
I think i'm on the verge to fall sick soon. Constant coughing every night and having sore throat now, all thanks to my good husband. Ever since he came to stay with us last Wednesday, we've been eating all those fried & heaty food everyday. He said he's feeling unwell too!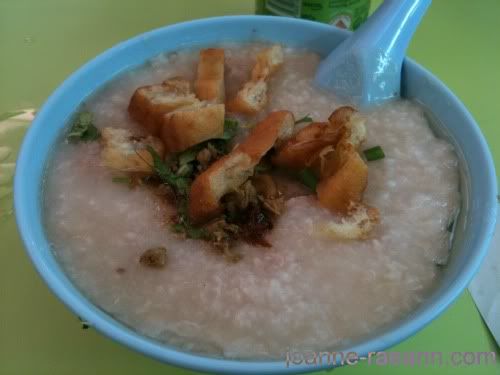 Our breakfast this morning!
Don't know what's the special leh? We waited about 20 mins for it lor!