Time flies, it's Saturday already, one week school holiday passes just lidat, Raeann's birthday home party is today!!! Went to 24 hours Fairprice last night and bought $250 worth of food and that's just round one, ZY's buying the 2nd round today! And guess what? We didn't invite anyone, the food are only for family members. I think we're mad? LOL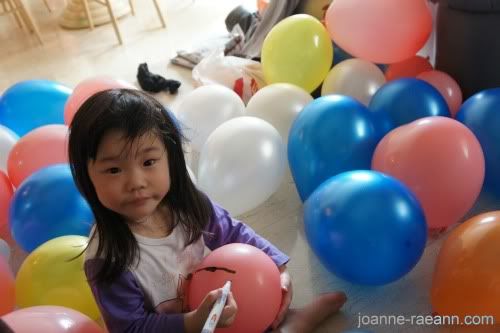 Wake up early in the morning to pump balloons! I didn't know pumping balloons is that tedious! OMG!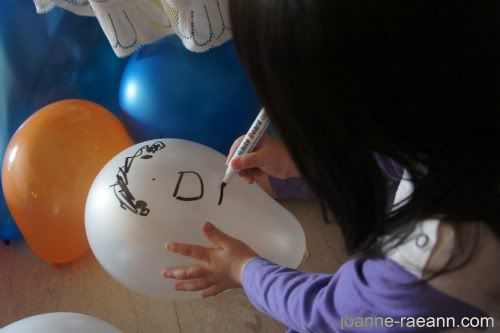 She said she wanna decorates her balloons! SO UGLY! =X
I feel happy becos my precious1 is so happy today. But on the other hand, i'm scare cos i'm not prepared to go into labour yet, not ready to accept those nightmares, why must time passes so fast? :(
Nightmare #1) Labour & Pain
Nightmare #2) Recovery
Nightmare #3) Confinement
Nightmare #4) Looking after baby
Nightmare #5) SLIMMING DOWN (the hardest)
Scary man! Can i do it, again? *fingers crossed*
Ok lah, gotta go help out with the food preparations now!