Today has finally ended, we're back at CCK for my one month confinement... Dreadful (partly becos confinement sucks) but still much better than staying in the hospital! Confinement lady is here, everything was in a mess cos it's my first time having a confinement lady around, plus i'm super unfamiliar here, i don't know where are those stuffs placed. Thank god there are people around, helping me to buy things which i forgot & stuffs which i don't know! :)
ZY is complaining that Raeann simply forgotten about us already, hahaha! It's good that she's happy at my aunt's place lah, even though i really miss her alot, miss her cheekiness, hugs and kisses! At times, i do have the urge to bring her here and look after her myself, but i really got no confident to handle two becos i'm currently breast feeding. My milk supply is still not enough yet and i've to take very long time to feed. Tired like hell! I wonder how long i can take it!
It's sucha tiring process and i never expect i've to go through it again, i hope everything's worthwhile. Counting down to Oct 16, Raechelle's baby shower!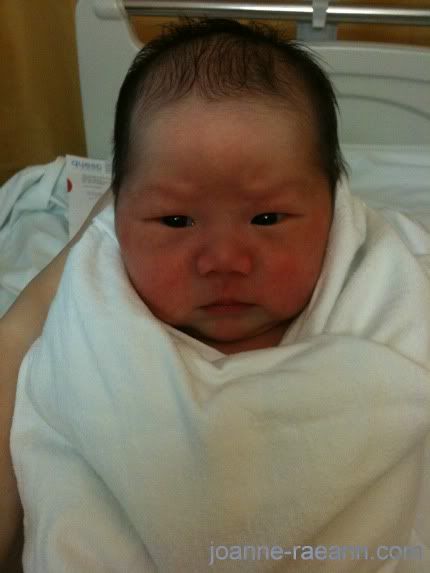 She loves to frown like her daddy!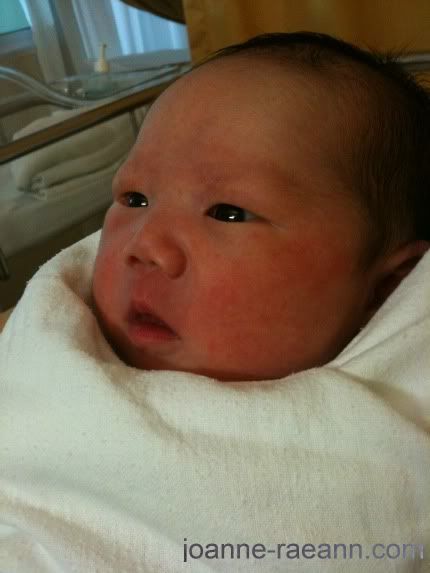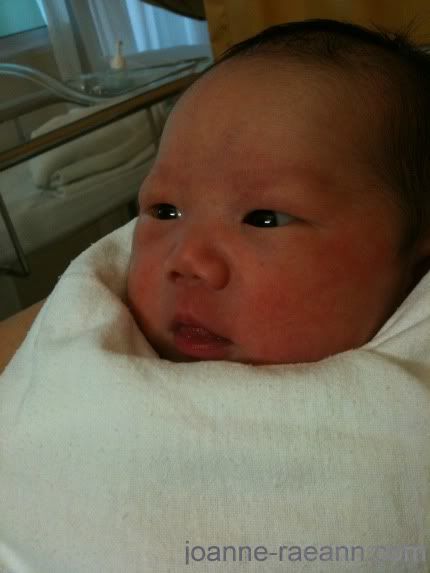 Thankful for my two cutie pies! :)