The party has come to an end! Thank you to those who attended, you guys made my girl so happy today, your presences made a great difference! And not forgetting those gifts & angbaos, thank you so much! We really appreciate it! =D Sorry if i didn't play a good host! I wasn't as shag as ZY becos he's the one doing the BBQ but i was damn hot & stuffy!!!
(ZY said there are lots of left-over cos we bought about $400 worth of food! LOL)
***HAHAHA! Raeann deleted some very expensive builts from ZY's Pet Hotel and he's kpkb-ing right now. He asked her to delete mine too. LOL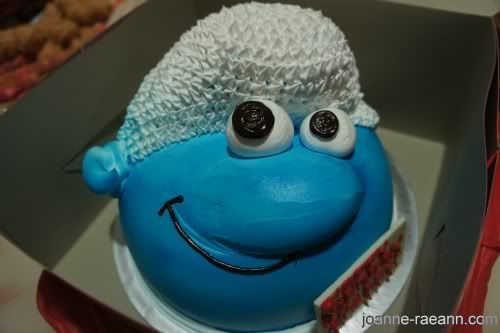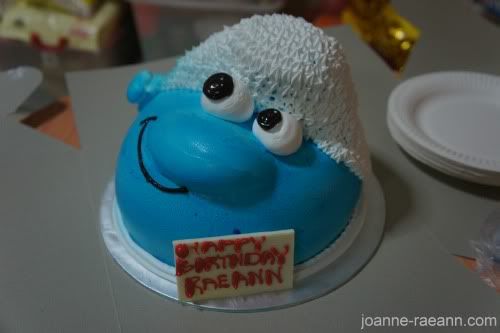 The most worth & satisfying purchase! It's quite yummy (the guests said so)!
$32 for 1 KG, additional $2 for durian filling!!!
I'm kinda surprise cos i thought the 'head' area are all made of cream. But hell no! The cream is very thin layer only, the cake is the shape of a Smurf head. Gosh, they're good! So worth it lor! Everyone got shocked when i tell them the price! Shared the contact with them too! (Sometimes i think i'm sucha genius! LOL #selfpraise) ***Thank you bro for helping me to collect!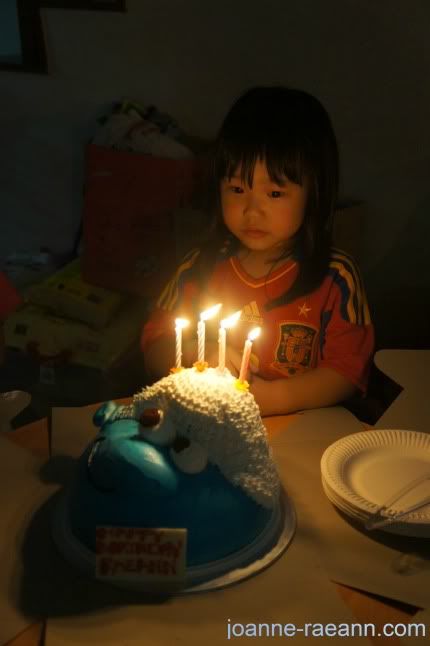 She's really very happy today, caught a video of her laughing & laughing away when they sang her a birthday song! :)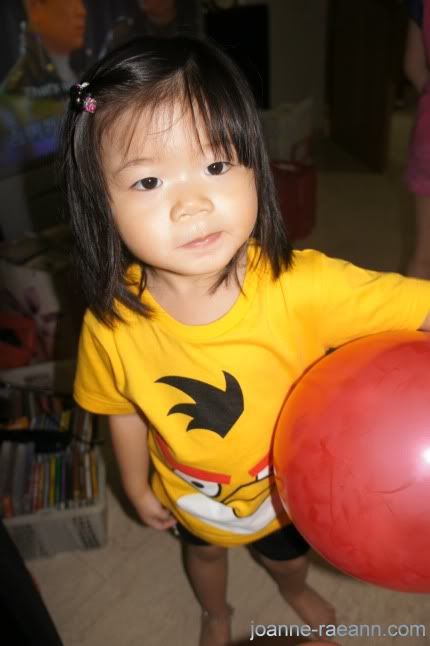 The forever sweet & cutie pie, Ashlyn.
Getting prettier as she gets older! She's damn petite & gentle, love her so much lor!