My lil' chef is zzz-ing soundly right now, must be tired out from the baking earlier on...
Few weeks ago, i promised to do a baking session with her before i due and we did so today!!!
Mai siao siao okay, she did most of the work! I only helped her to get ready the ingredients, measure & give instructions while she poured, mixed and blended it all herself...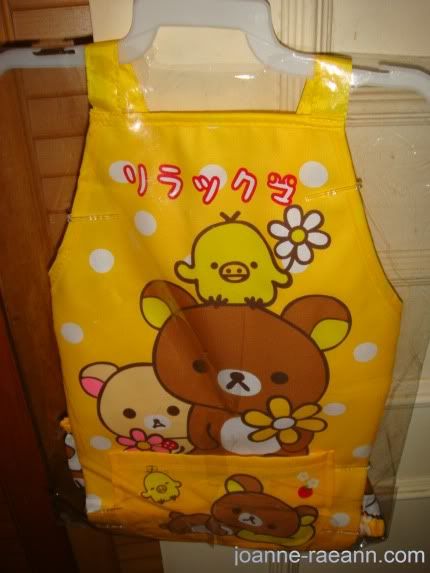 Went to get this apron for her! So cute hor!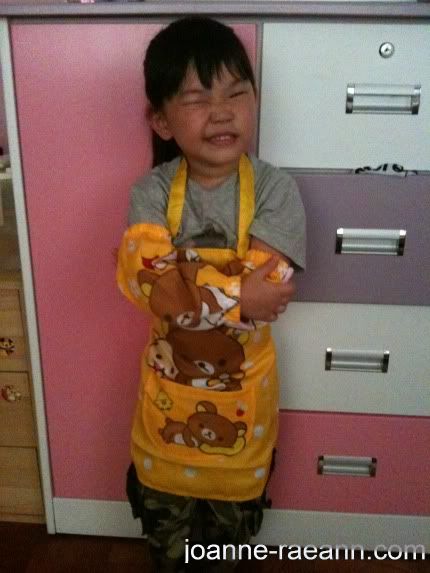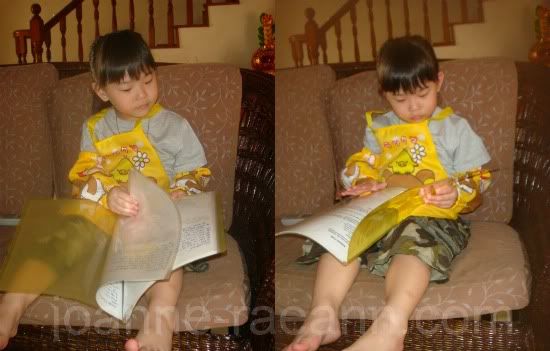 Act like reading the receipe... hahaha!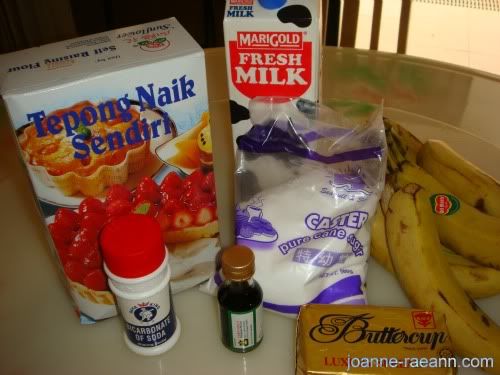 The ingredients!
Raeann : "I'm gonna bake now, stop asking me to pose for pictures liao". LOL! (She really said that!)
Chef Raeann @ work now!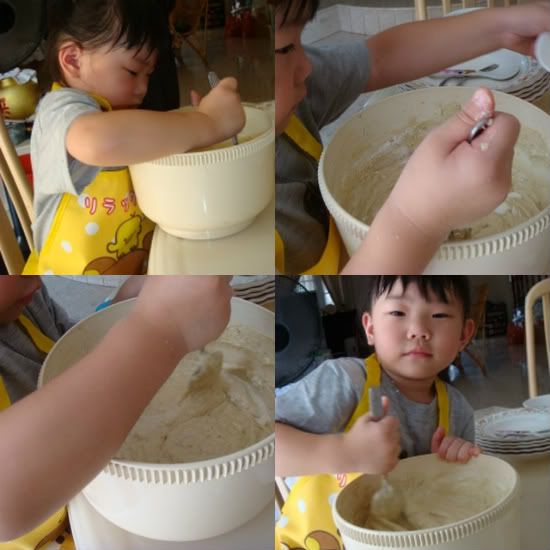 Mix mix mix, blend blend blend!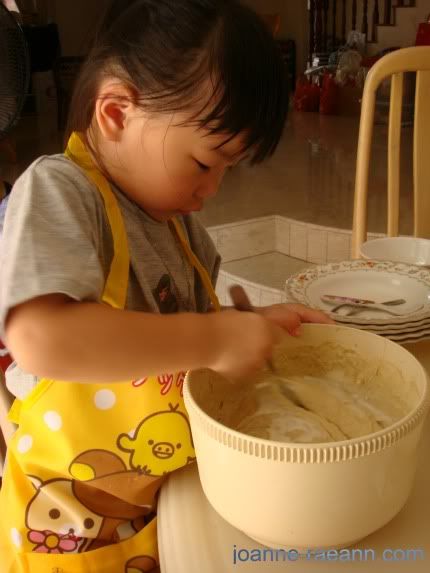 Very serious hor? Heehee
She got very frustrated that i kept taking pictures! LOL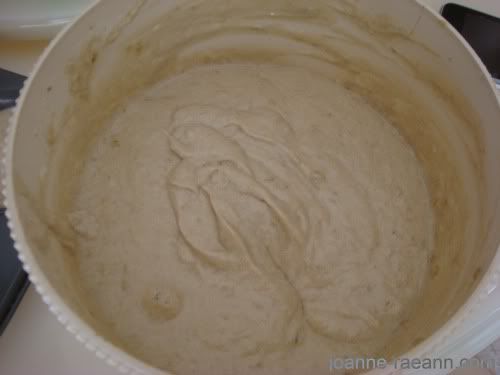 Done with the mixing & blending!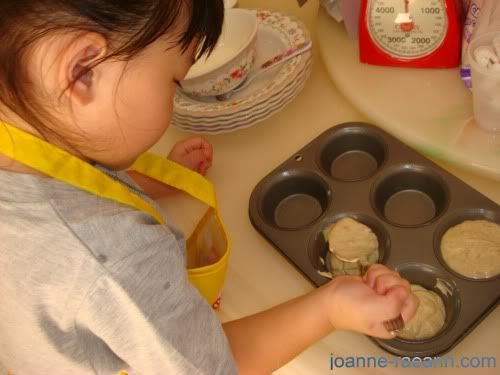 Pouring into mould!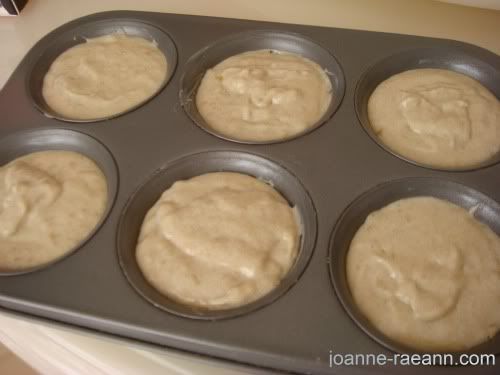 Ready to bake!
The result!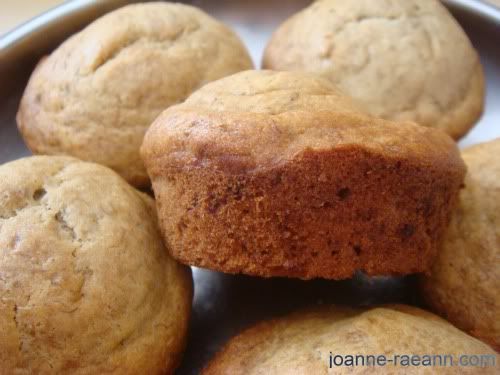 This is actually the 2nd bake, first one was too chao-ta on the outside liao but the inside is damn soft. However, even though it's chao-ta, it's quite nice leh! LOL! Not too sweet, just nice lor! Raeann ate her own creation and said, "wah, atas ah!". Wahahaha! Self-praising herself! Don't know where she learnt so many zhap-ba-lang languages sia!