Raeann was here over the weekend, that's why i didn't have the time and chance to blog when i've so much things i wish to pen down. When she's around, i'm always busy & time passes so fast but i feel happier. Now, i gotta bear with another 4 & half days before i get to see her again. I'm sucha weako, i thought she will cry when she leaves, but it's actually me who weeped! :(
So happy that Raeann loves her sister so much! Thankful for sucha sensible daughter. Whatever we told her, she listened. Missing her badly now...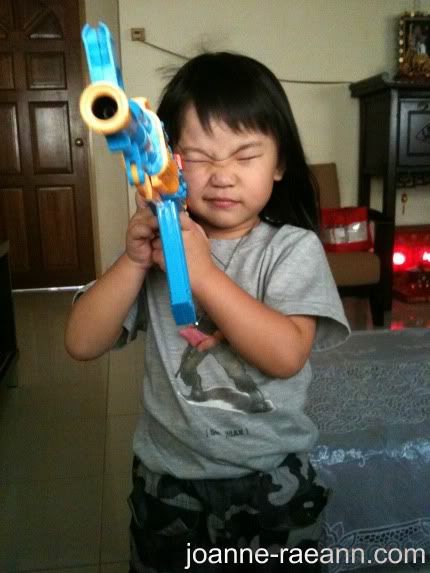 My lil' army girl!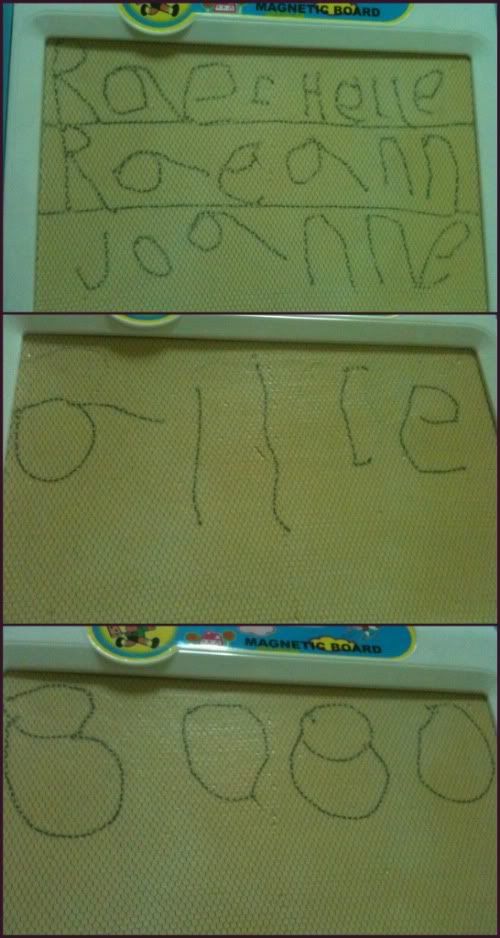 She asked me to teach her how to write all our names. I spelt, she wrote everything by herself, only her own name she can write without any help! Look at her tired face! Cos it's very late liao and she didn't nap! She refused to sleep cos she wanna talk to me, about her school and everything. It's our daily routine to do so!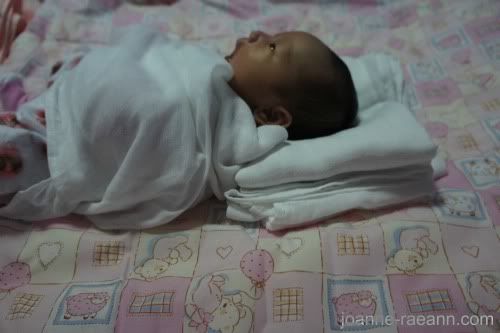 Raeann took this pic for her meimei. LOL! Her height level...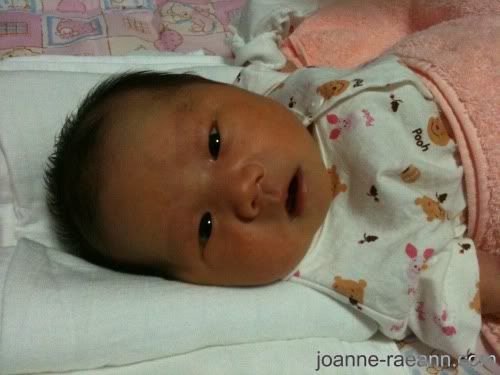 瑞瑄 @ 5 days old!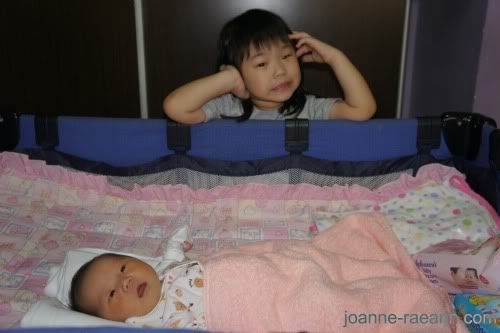 My dad gave me a surprise when he came to visit me (with mummy, bro & SIL) yesterday. If you know about him, he's one who don't do sucha thing. I'm happy, of cos! But sad when they left, how i wish i can go back with them too. I hate goodbyes!
Don't get me wrong, it's not a torture staying here. On the contrary, i'm living like a queen now, focusing on doing my confinement well; eating & sleeping well. But i really miss Raeann and my family, alot.
Just started doing my massage today, it's OMG tight, hot and itchy. For the sake of slimming down, i need to tolerate!! YES, I CAN DO IT! This massage lady was introduced by Tricia and Agnes but when she arrived just now, i realised she's the one who massaged for me 4 years ago (I don't know why and how i lost her contact number!)! She still remember me!!! She said that it's fate we get to meet again. LOL! What a small world!