Just fed and cleaned up for meimei. I don't really feel that helpless leh! Seems like i've not forgotten how to handle a baby. Learnt alot of 'patience tricks' from aunty too, as long as i don't make myself tense, i won't feel stress. But it's still too early to judge lah, if i can manage through the night as well, means i'm okay.
Was very emo just now! I cried in front of aunty, been trying very very hard not to actually, i made aunty's eyes teary too. :( Then when aunty went down the car, i teared again! But i quickly wiped away my tears becos i don't want to let ZY see me cry. But he knew that i cried becos he saw my red eyes (& nose?). LOL! Then he tried to crack a joke to make me laugh!
Bon Voyage, Aunty, hope to see you again soon! (Just called & told her this!)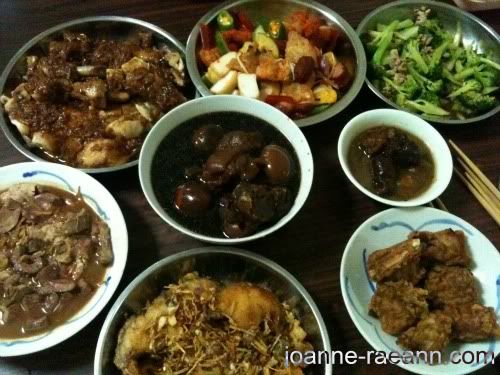 This is what aunty whipped for all of us last night (minus the indian rojak), it's all my favorite dishes!!! What a feast!
♥♥♥♥♥♥
Anyway,
meimei is officially one month old today
!!!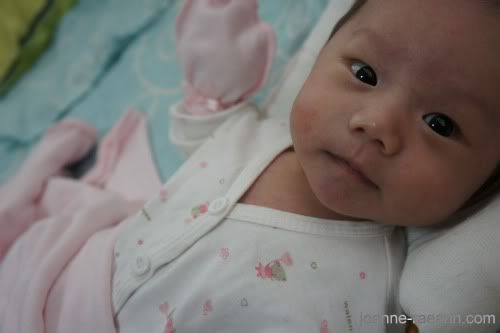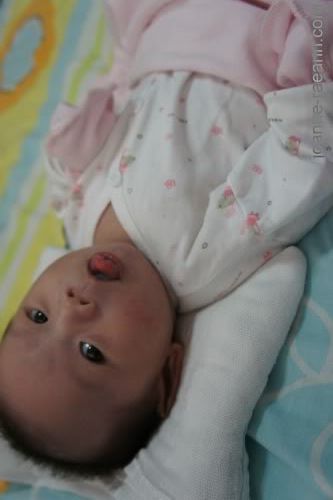 Happy one month old, my darling meimei!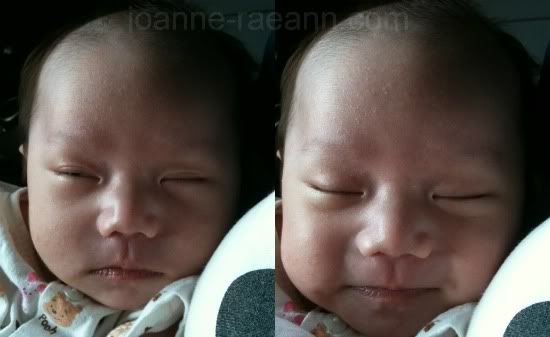 Managed to capture meimei's double eyelid & dimple!