Words can't describe how happy i am when i'm able to fit into some of my old clothings this morning. Although i'm still fat, but well, it takes time to get rid of those fats, right? Good luck to my slimming!
Today's the last day of wrapping/binding, tomorrow's the last day of massage, i simply can't wait for it to end. Okay, the massage is great but the binding is... suffering! But without the binding, i can never get slim. Sigh! 爱美就要牺牲, i must 忍!
***Wow, don't know what's aunty cooking now! Smells great! I've decided to learn cooking from aunty after all my massage sessions end, cos i'll be easier to move about by then. Maybe next time i also can be confinement lady (if i'm jobless), HAHAHA! Anyone dare to hire me? LOL
I don't wanna type so much anymore, shall just post all the pics, with a little captions!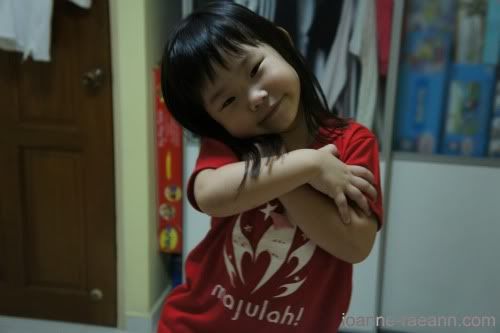 I know national day is over lah!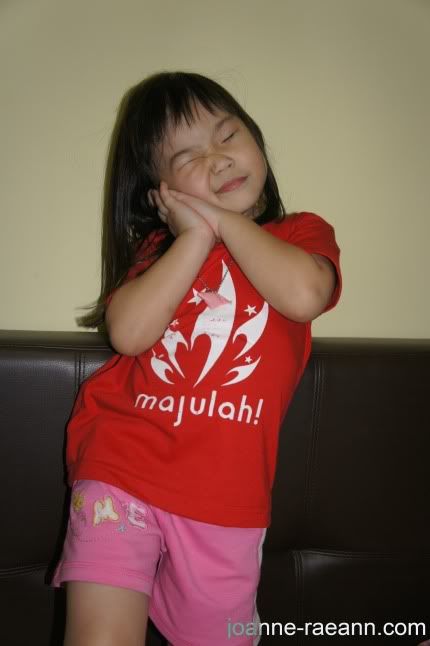 Her new favourite colors are red, purple & pink, no longer green!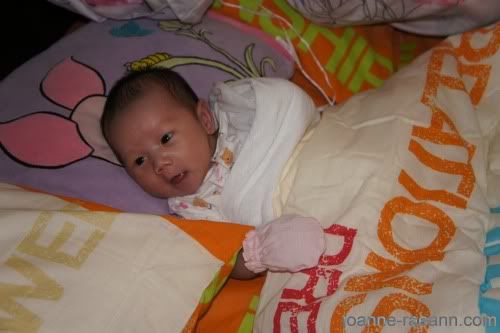 Her looks kept changing, everyone said she looks like ZY now?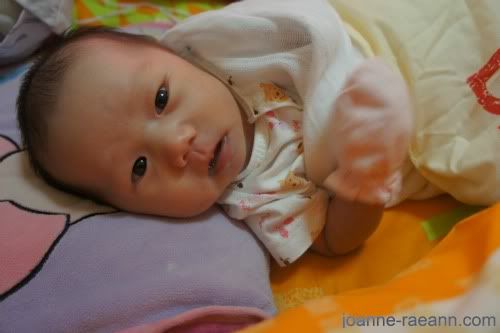 Really meh?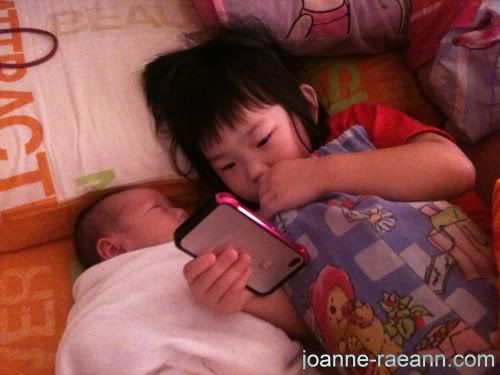 Sisters bonding time!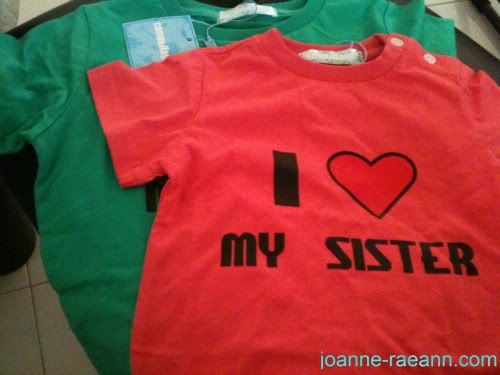 From Bro and SIL!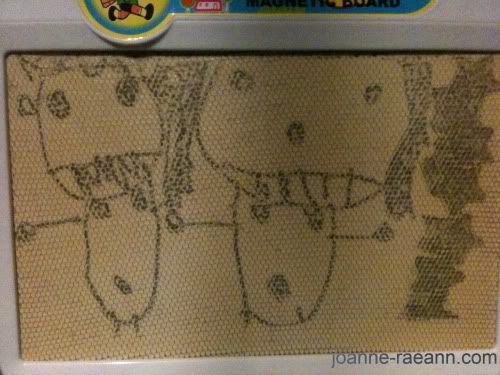 Raeann drew this, i don't know who is she drawing! I think is ZY & her! Hahaha SO UGLY!
P/S : Saw my post below? Do help to spread the words around! Praying for Mr Kouk and his family. He's my best friend's best friend. Please come back safe and sound soon, LJ!