Used to complain that i dislike confinement food. Now, i take back my words, confinement food can be so nice too. My husband comes back for dinner every night since the first day of my confinement, he has been eating what i eat and keep complaining about his pimples breakout. HAHAHA
ZY is a damn fussy eater, he seldom eat what my maid cooked. He only eat what he thinks is best! He dislike fish but he loves aunty's fried fish, which i don't know how aunty fry it, so crispy and nice! I asked her, she said, "just fry lidat lor? I never add anything leh". LOL! Even when Raeann comes during the weekends, she always finish up 1-2 bowls of rice for every meal.
Everytime we mentioned we like to eat certain dish, aunty will say "tomorrow i cook for u" no matter how troublesome it is. That's how nice she is!
Few days ago, she taught me how to cook a few dishes, i've written it down & going home to try if i've the time. Really gonna miss her cooking after my confinement ends! :( I keep reminding her to call me when she comes to SG again!
I went downstairs the other day & bought her a Thank You card. My chinese handwritting sucks lah, i hope she understands what i wrote. LOL
P/S : Recently, i started taking pictures of what she cooked, for memories.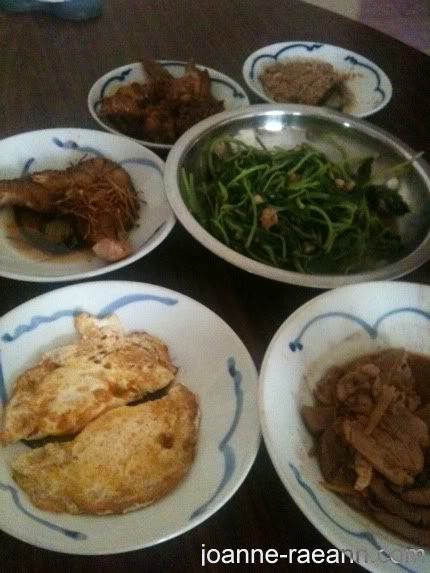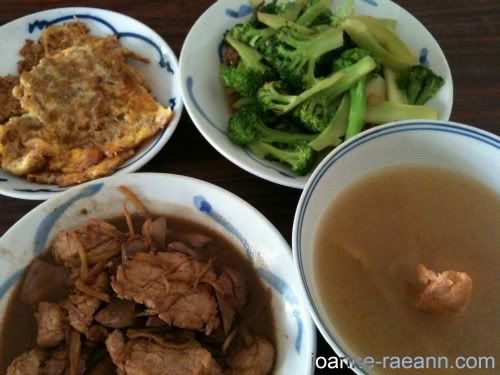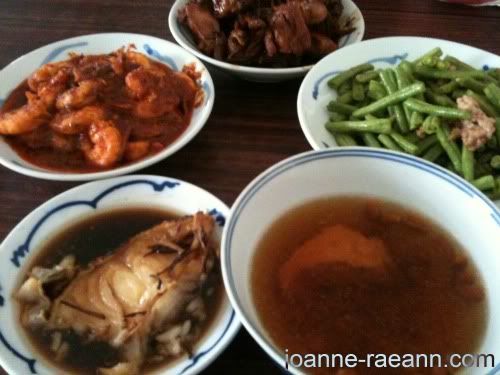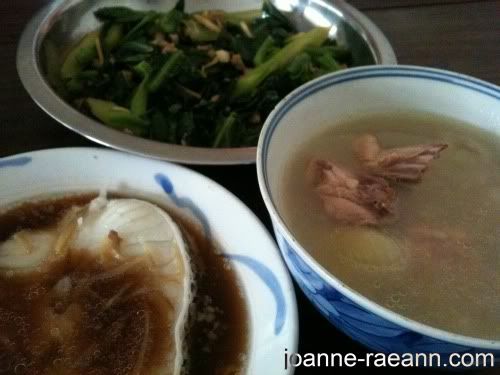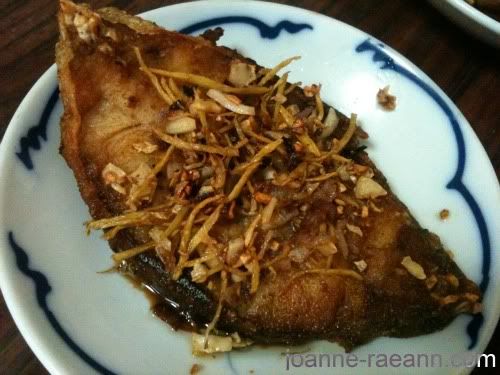 Fried Fish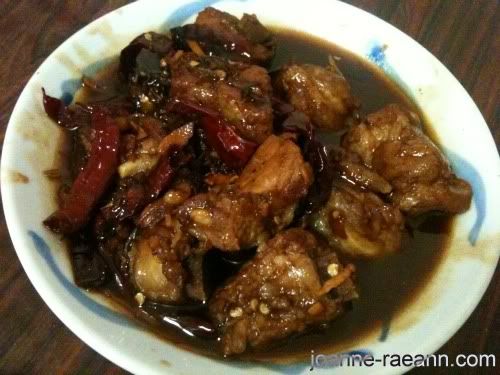 Sweet & Sour Pork Ribs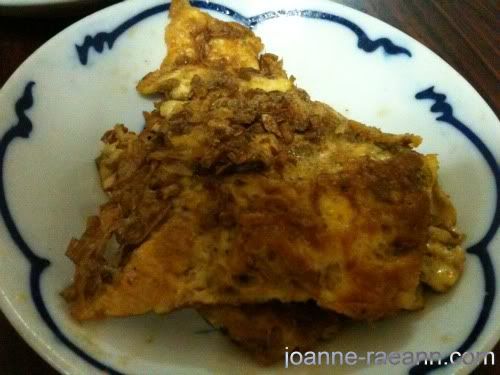 Ginger Egg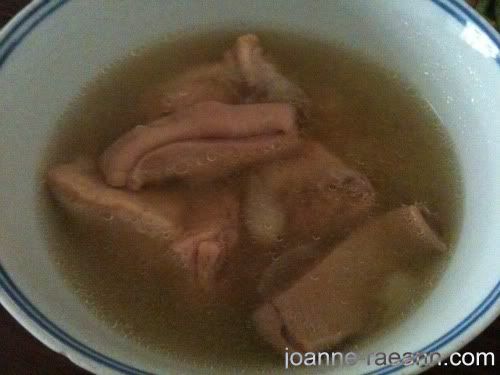 Pig Stomach Onion Soup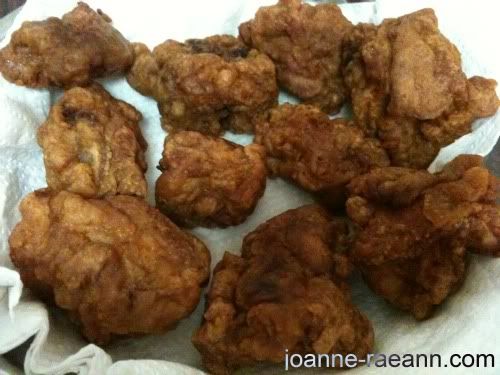 Fried Pork Ribs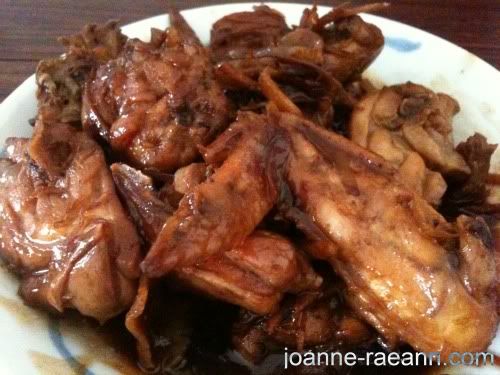 Sesame Chicken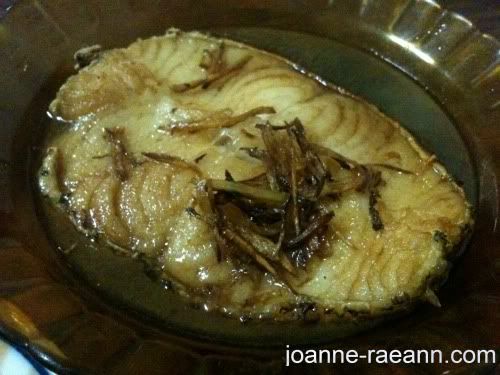 Fried Codfish with Gravy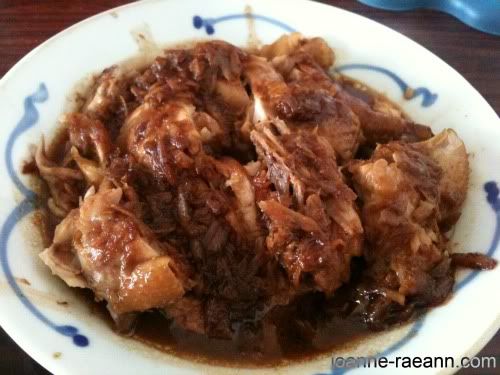 Soy Sauce Chicken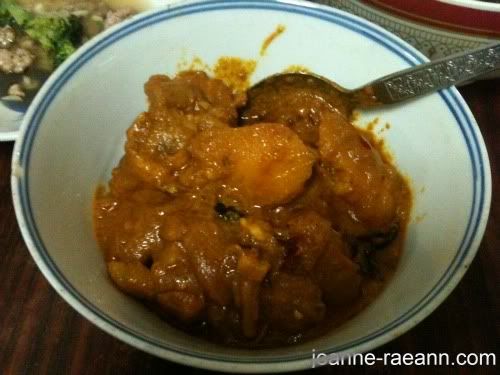 Curry Chicken
I forgotten to take pic of her very best Vinegar Pork Trotter!!!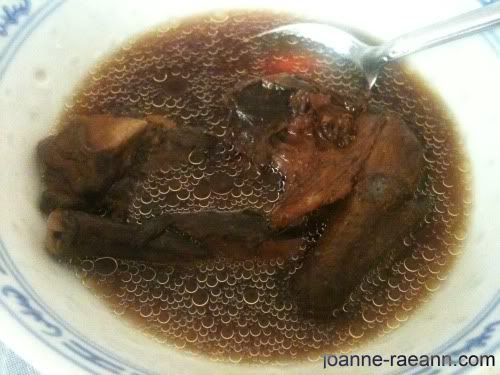 Cordon Bleu Black Chicken
Tell me how to slim down lah?