My dad is amazing lah! The barely 2 months old motor that ZY bought for Raeann was being spoilt by those kids during last Saturday party. It broke into 2 parts! Raeann asked my dad to repair it for her and he did!!! Last night, he came back with this...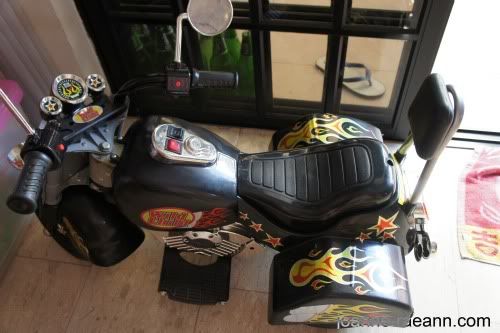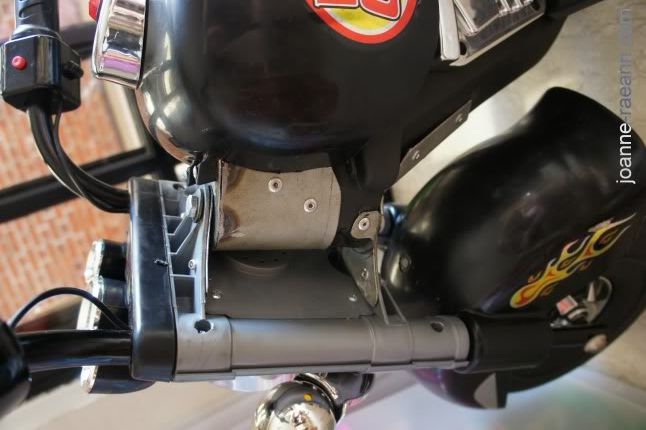 He replaced the broken part with a metal piece, it's more stable than before!
Actually we thought it can't be repaired anymore and had planned to buy a new one for her already. She cried when she saw her broken motor lor (luckily for a short while only).
Kids are so rough nowadays, how am i going to convince her not to be selfish and share her toys again? Everytime she shared, they will spoil it. Once, i caught them 'bathing' her battery operated Baby Alive which cost S$99.
That's why i always tell Raeann, NOT to anyhow touch people's things/toys unless they're willing to lend, and must be very careful with others' belongings.
She explained to me too. It's not that she wants to be selfish, she's just trying to protect her own stuffs!