Curious to know how i looks like now?
.
.
.
.
.
.
.
.
.
.
.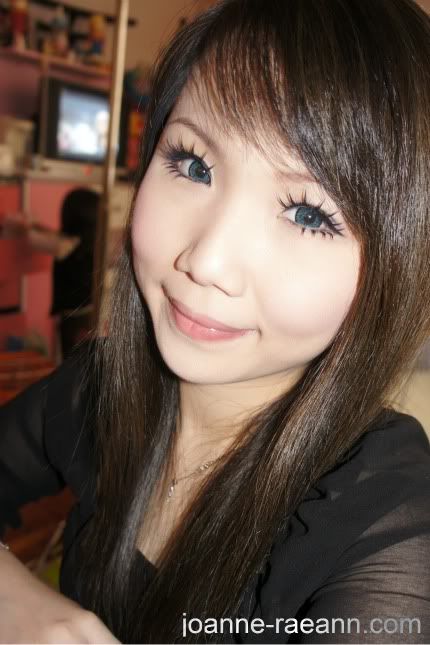 This is taken on 23rd Oct 2011, one month three days after i delivered darling Raechelle.
Dyed & bleach highlight my hair into ash green color, but wonder why it turned out like black har?! I'm not suitable for dark tone hair! :(
Tried lower falsie for the first time. How's the result? Any flying falsie? I'm quite pleased with it actually. And it's so easy to stick it up, not as hard as i expect. I did it in less than 1 minute (talented? lol).
加油 to my 减肥!