Hahaha, my 3rd post today! No choice, i've plenty of things to blog about but no time! Now that meimei is sleeping, i'll chiong all my post at once!
Everyday, my life's a routine, attending to my two kids only...
Morning - bathe for meimei.
Afternoon - accompany meimei if she didn't sleep.
Evening - clean up for meimei.
Night - put meimei to my parents and accompany Raeann (if she didn't sleep)
Late Night - feed meimei before i sleep.
Not forgetting the every 2-3 hours feeding, and i wake up every midnight about 2-3 times to feed her too! No time to even have a proper sleep sia! I wonder how long i can last!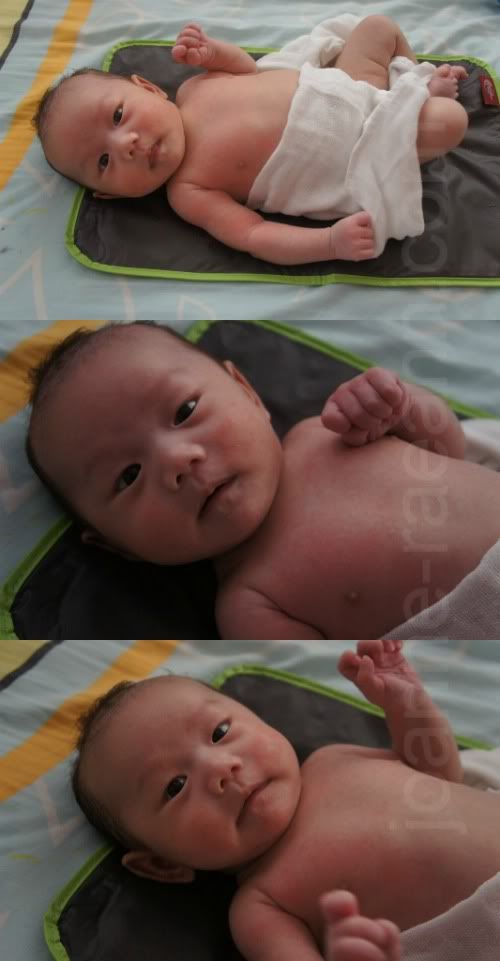 After morning bath, she smells great! Love her baby scent so much!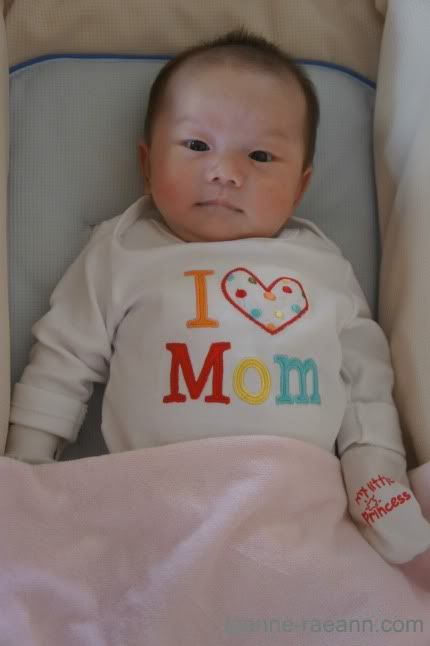 Yes baby, mummy loves u too!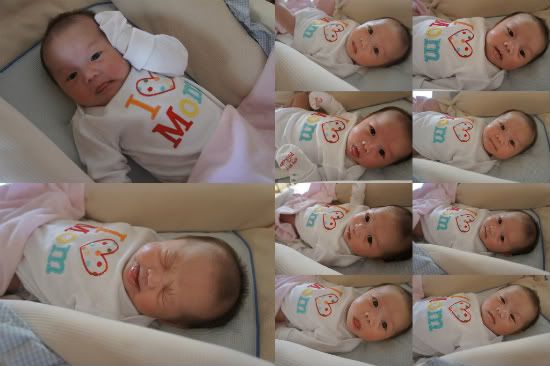 I'm training her to camwhore! :)