Date : 12th Nov 2011
Venue : Kidz Amaze Safra Jurong
Brought Raeann to Peiyan's Alexis's 4th celebration at Kidz Amaza last Saturday. All i can say is, that place is really not bad, all the kids and adults had lotsa fun. Even shy, sweetie Ashlyn enjoyed herself too!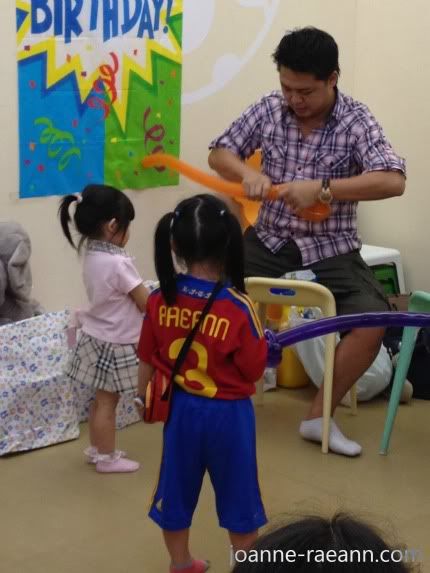 Raeann brought Ashlyn to get a balloon. Am glad she knows how to look out for Ashlyn!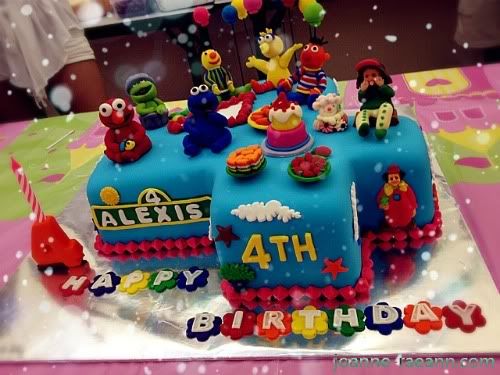 Super chio birthday cake!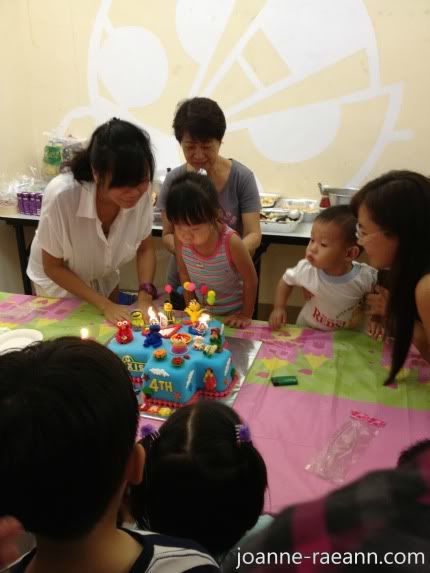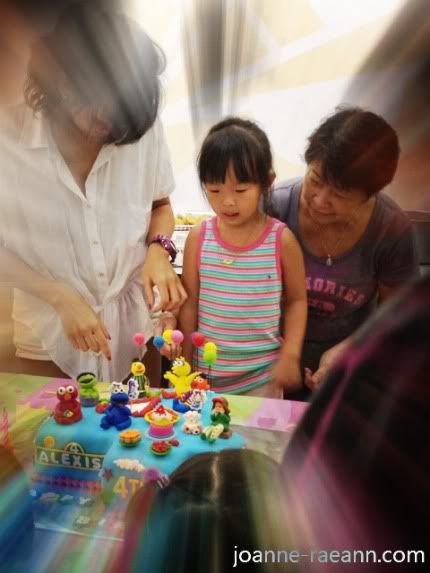 Happy Birthday cutie Alexis!
She's really very cute, even Raeann kept telling me "the birthday girl very cute hor". Thanks for the invite, Peiyan! :)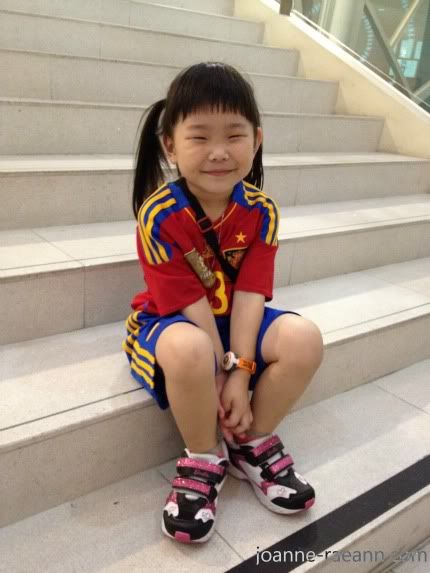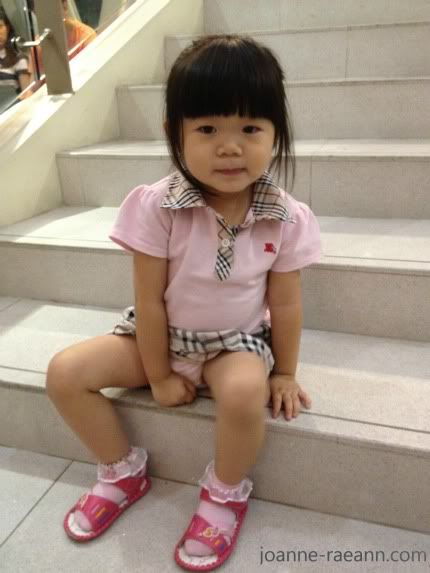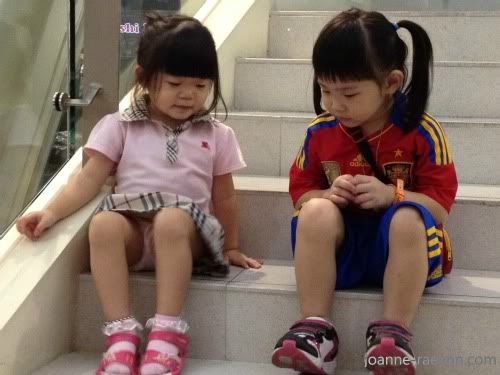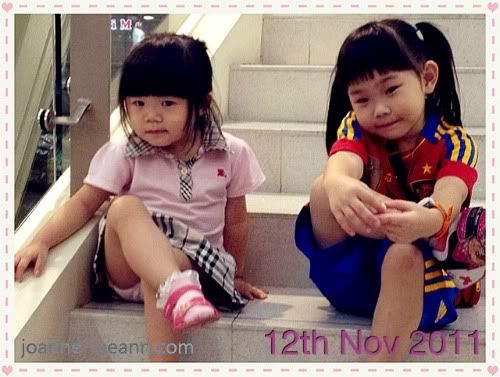 The difference between a lady-like girl and a tom boy!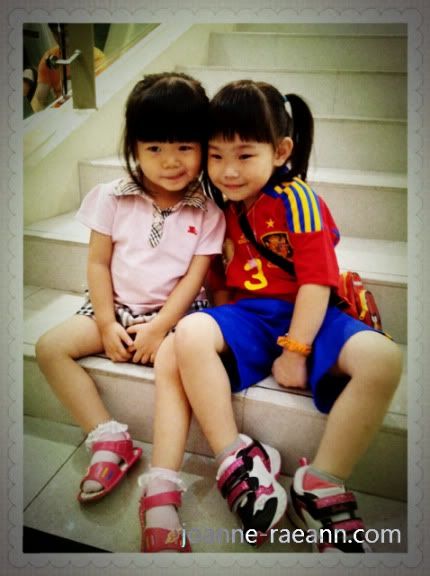 Love this pic! Haha, they resembles me and XS! BFF!

You don't need to have alot of friends, 1 or 2 true ones will do! :)