It's so difficult to capture Raechelle's smile. She can keep smiling and giggling but when i take out the camera, she refused to smile anymore and will only give me a blur look, like this...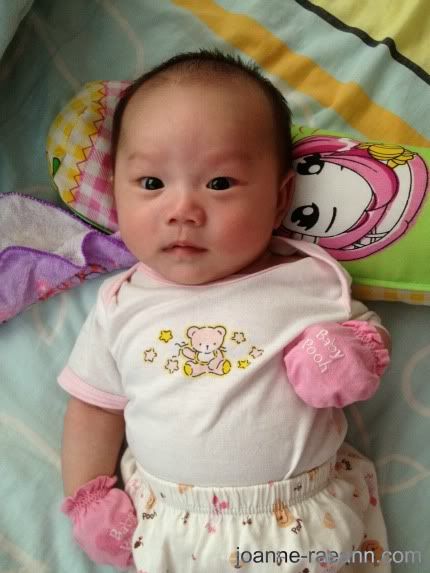 The only way to capture her smile is to take the picture from the side, where she doesn't know the existence of the camera.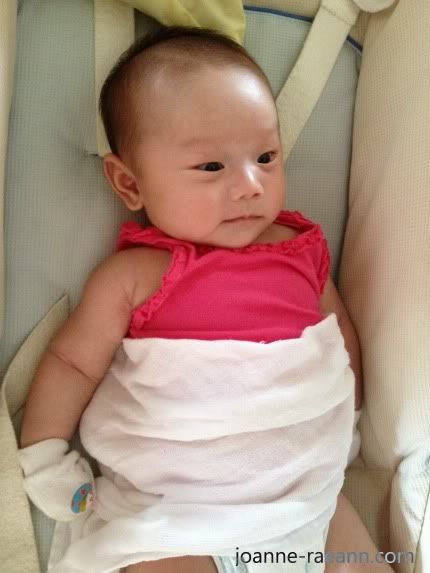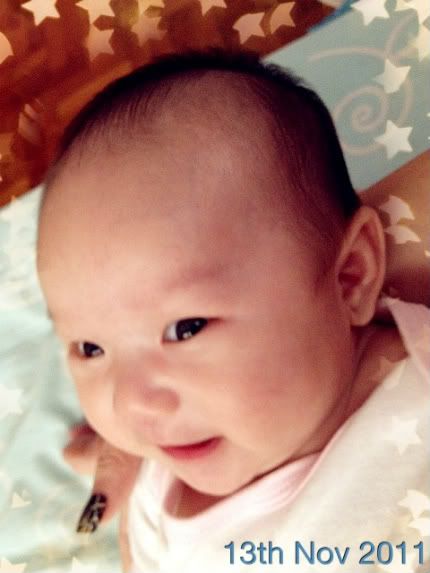 My heart melts completely whenever i see her smiles! I guess it applies to all the mummies in this world, your baby's smile is the cure to everything. With one smile, it proven that everything is worthwhile!